Diversity

,

Sustainable development

,
Centrale Nantes signs l'Autre Cercle's LGBT+ Charter of Commitment for Higher Education
Reflecting the school's commitment to CSR and its desire to promote diversity and prevent discrimination, Centrale Nantes signed l'Autre Cercle's Charter of LGBT+ Commitment for Higher Education on Thursday 13 October. L'Autre Cercle is a French association promoting an inclusive workplace for LGBT+ professionals.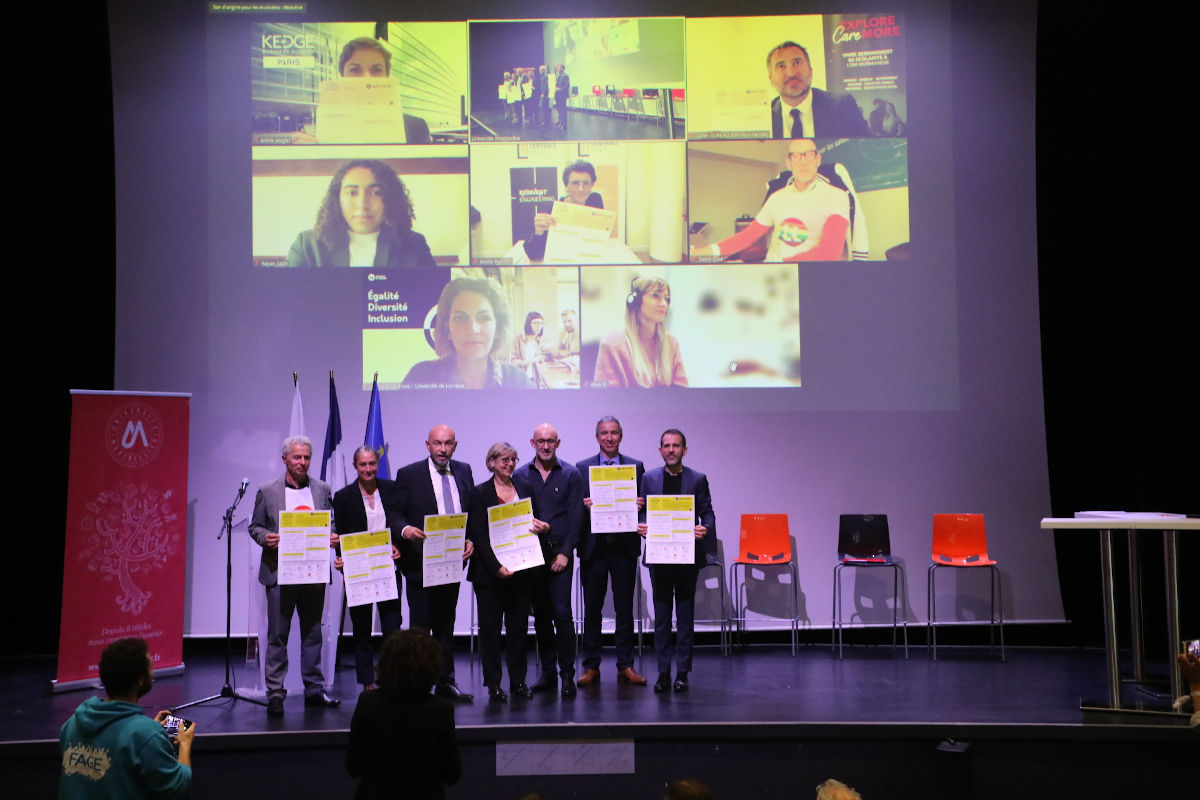 The signing ceremony took place in person and by videoconference, in the presence of Sylvie Retailleau, Minister for Higher Education and Research. The Charter of LGBT+ Commitment for Higher Education was established by l'
Autre Cercle
, in partnership with Caélif and the FAGE.
With this signature, Centrale Nantes makes a commitment to its staff and students to create a caring and inclusive work and study environment, where everyone can feel free to be themselves, regardless of their sexual orientation and gender identity. It is also a commitment to prepare our students to be the responsible and inclusive professionals of tomorrow.
Signing the charter is part of a wider commitment by the school to LGBTQIA+* individuals, notably through the creation of the
Equality & Diversity Committee
and the appointment of an
Equality Diversity Coordinator in June 2022
.
*LGBTQIA+: lesbian, gay, bisexual, transgender, queer or questioning, intersex, asexual, and all of the gender identities and sexual orientations that letters and words cannot yet fully describe.
Charter signatories on Thursday 13 October 2022
:
Centrale Nantes
Université de Lorraine
Université de Montpellier
Montpellier Business School
KEDGE
EM Normandie
L'Autre Cercle's Charter of LGBT+ Commitment for Higher Education
Photos © University of Montpellier
Published on October 17, 2022
Updated on November 8, 2022