Sustainable development

,

SDG13

,

SDG4

,

SDG17

,
Centrale Nantes signs the Grenoble Accord
The Student COP2 - a student-led initiative to encourage higher education institutions to commit to ecological transition - took place in April 2021. 70 working groups produced a white paper and drafted an agreement for the institutions to adopt.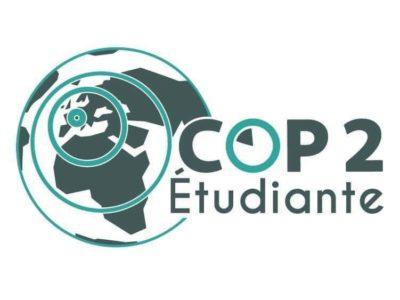 Centrale Nantes worked in coordination with the
Écoles Centrale Groupe (GEC)
, on the initiative of the GITE (Groupe Intercentrales pour la Transition Ecologique) and the heads of sustainable development/social responsibility/transition in the different Écoles Centrale.
Centrale Nantes is a signatory of the "Grenoble Accord" and is committed to transition through:
Clear goals
Raise awareness among 100% of students by 2022 and train 100% of students within 5 years, offer training courses to staff
Adapt teaching to the challenges of transition
Increase the contribution of research in the transition effort
Varied partnerships that respect socio-ecological issues
Train responsible staff, prepare learners for an active posture in their future career
Guarantee a human and social policy within the institution: diversity, decent working and study conditions
Monitor and publish its carbon footprint in compliance with current French regulations
Reduce GHG emissions

5 commitments
Develop action plans in line with these objectives - Board of Governors at Centrale Nantes approved the Sustainable Development Action Plan which includes these goals on 1 July
Establish a permanent tripartite working group of students, faculty, administrative and technical staff on socio-ecological issues - 32 sustainable development representatives and 25 participants in the Equality and Diversity Committee are working to advance projects on the themes of training, research, environmental management of the campus (Energy, Waste, Mobility, Food, Biodiversity, Sustainable Purchasing, Digital, International, Gender Equality, Disability, Secularism, LGBTQI+.)
Complete the COP2 survey to assess the institution's progress
Propose an action plan with the institution's specific commitments (see details on the agreement signed by Centrale Nantes)
►
Download the agreement signed by Centrale Nantes
(in French)
►
Learn more about COP2
Published on September 3, 2021
Updated on November 9, 2022