Centrale Nantes sponsoring the 1st Natural Hydrogen Worldwide Summit
Centrale Nantes is an academic sponsor of the 1st Natural Hydrogen Worldwide Summit (H-NAT 2021) which is taking place online on 2-3 June.
From June 2, 2021 to June 3, 2021 All day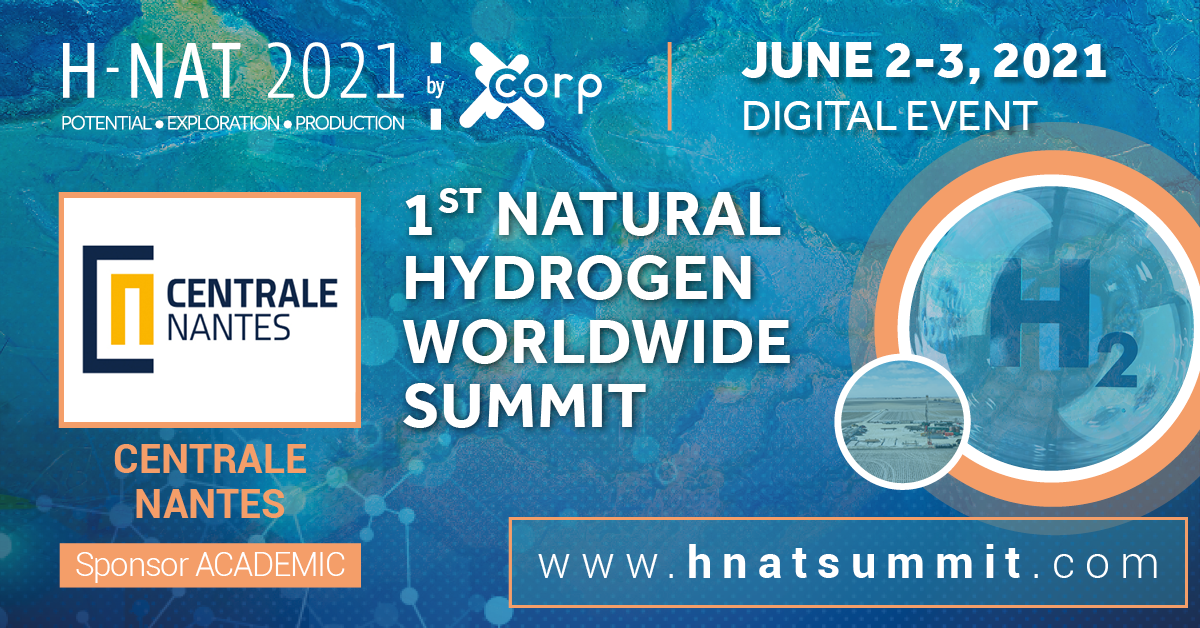 About H-NAT 2021
The H-Nat Summit is the first opportunity for all stakeholders to introduce or learn about this new promising market, showcase their latest H2 discoveries, exploration activities, products & services, build partnerships, establish and grow business relationships, raise financing, assemble teams, etc.
The summit opens up a fresh competitive playing field for conventional energy players. Alongside them, new businesses and entrepreneurs from various sectors are also showing interest in this promising new market, with start up, research groups, monitoring or academic partnerships already in place to ensure they do not miss the H2 opportunity.

As a sponsor, registration is free of charge for Centrale Nantes students.
Published on April 16, 2021
Updated on April 19, 2021