First intake of students join the BBA Big Data & Management at Centrale Nantes and Audencia
The all new Bachelor in Business Administration (BBA) Big Data & Management kicked off today with the first intake of 26 students on the programme. This four-year bachelor programme, co-created by Centrale Nantes and Audencia, combines engineering and management in the field of data collection, analysis and management.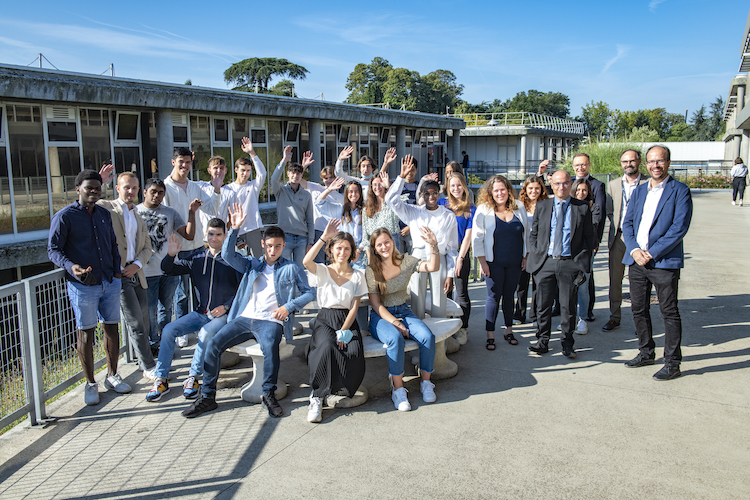 Jean-Baptiste Avrillier, Director of Centrale Nantes, and Nicolas Arnaud, Director of Programmes at Audencia, were present to welcome the students on campus alongside their class patron, Gaël Bonnardot - Centrale Nantes Class of 2014 and co-founder / CTO of Datakeen - who joined the welcome session online.
In opting to join the "Bachelor in Business Administration Big Data & Management" programme, the 26 young high-school graduates did not have to choose between a business school or an engineering school. This bachelor programme offers dual expertise in engineering and management applied to the collection, analysis and use of data.
Maëva, who graduated from high school this summer, on why she chose the BBA programme:

As I have a very scientific background, I made enquiries in my final year of high school into digital engineering schools, but the only option up until now to obtain dual expertise was to first study engineering and then pursue with a management course, i.e. 6 years of study in all. When I heard about this joint programme at its launch in January, I jumped at the opportunity! The sector is evolving so fast that we need to be able to acquire this dual skill set in order to negotiate all the new tools that exist today in the field of data.
A warm welcome to the first 26 students who joined the BBA Big Data & Management programme today!

BBA Big Data & Management at a glance
Four years of blended learning - at the conclusion of the demanding four-year programme, graduates will have acquired a unique blend of advanced technical skills (advanced computing, data analysis, cloud computing) and cross-functional management expertise (finance, management, marketing and strategy).
International exposure - Programme fully taught in English to a mixed cohort of French and international students in a multicultural learning environment. Students will spend a minimum of 15 months abroad, including two semesters taught at a partner university or on the respective offshore campuses.
Meeting market demand in new professions - the programme sets out to address the growing market demand, in France and internationally, for dual managerial and technical expertise in the collection, processing and analysis of data to improve company performance. Company involvement in the curriculum is thus key to ensuring that it is fully in line with the market's expectations.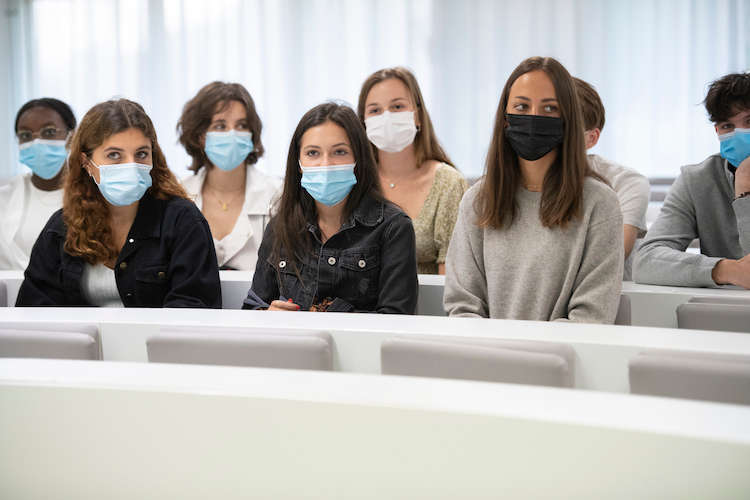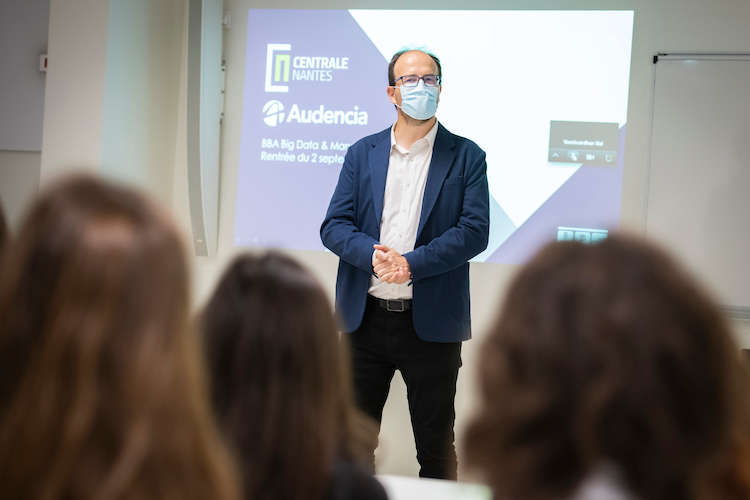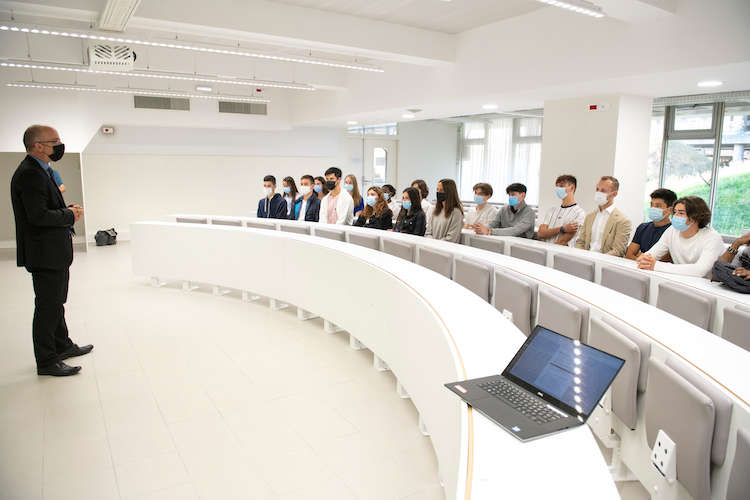 Photo credits: Frédéric Senard, Audencia
Published on September 1, 2021
Updated on September 7, 2021