First intake of students join the new Bachelor of Science in Engineering Programme at Centrale Nantes
The all new Bachelor of Science in Engineering programme kicked off today with the first intake of 15 international students on the programme.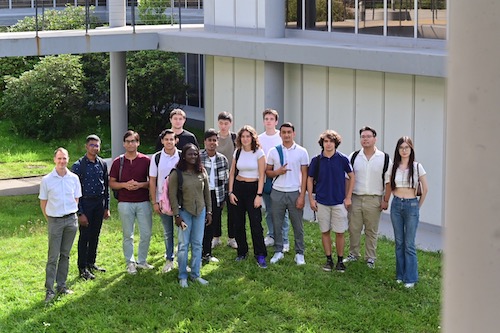 Jean-Baptiste Avrillier, Director of Centrale Nantes, was delighted to welcome the students on campus alongside course supervisor Grégory Legrain and class Patron Sandra Roche-Vu Quang, (Class of 1994), Vice-President Health and Safety ENGIE Group.
The 15 incoming students hail from 10 different countries: Cameroon, China, Colombia, India, Italy, France, Russia, the USA, Uzbekistan, Vietnam.
This new three-year BSc programme builds on our experience at undergraduate level with the four-year Bachelor in Engineering taught in Mauritius and Nantes from 2016 through to 2022 and follows on from the co-creation of the BBA in Data & Management with Audencia Business School which saw its first intake of students in September 2021.
The BSc at a glance
A 3-year fully accredited bachelor's degree
Open to applicants with a high school diploma in science or equivalent
Fully taught in English
1800 face-to-face teaching hours
A choice of four final year academic focus areas: 'Mechanical Engineering', 'Fluids and Energy', 'Civil Engineering' or 'Control and Robotics'
Hands-on industry exposure: six months of internships, industrial study projects and engineering projects
► Learn more about the BSc programme
► Download the brochure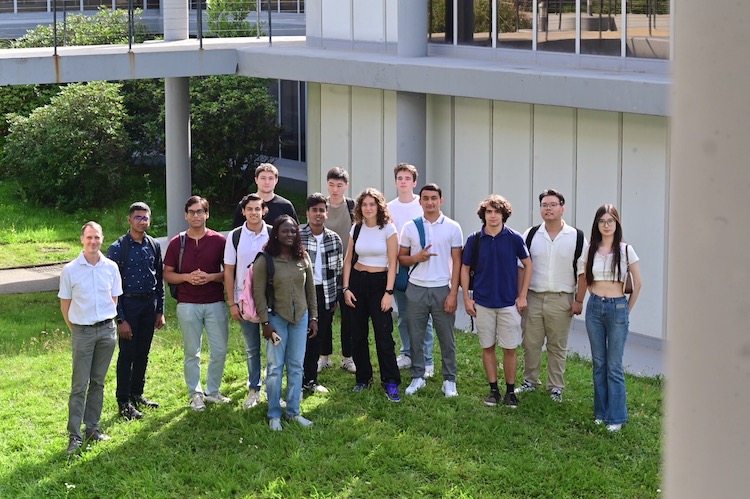 Published on July 28, 2023
Updated on September 5, 2023