Futurobot - Conference with Sophie Sakka, Centrale Nantes faculty member
As part of Futurobot - a series of events on the theme of robotics organised by the CNRS - Sophie Sakka will give a talk on 25 May entitled "Robotics: a therapeutic support tool for people with cognitive disabilities".
On May 25, 2021 from 18:30 To 20:30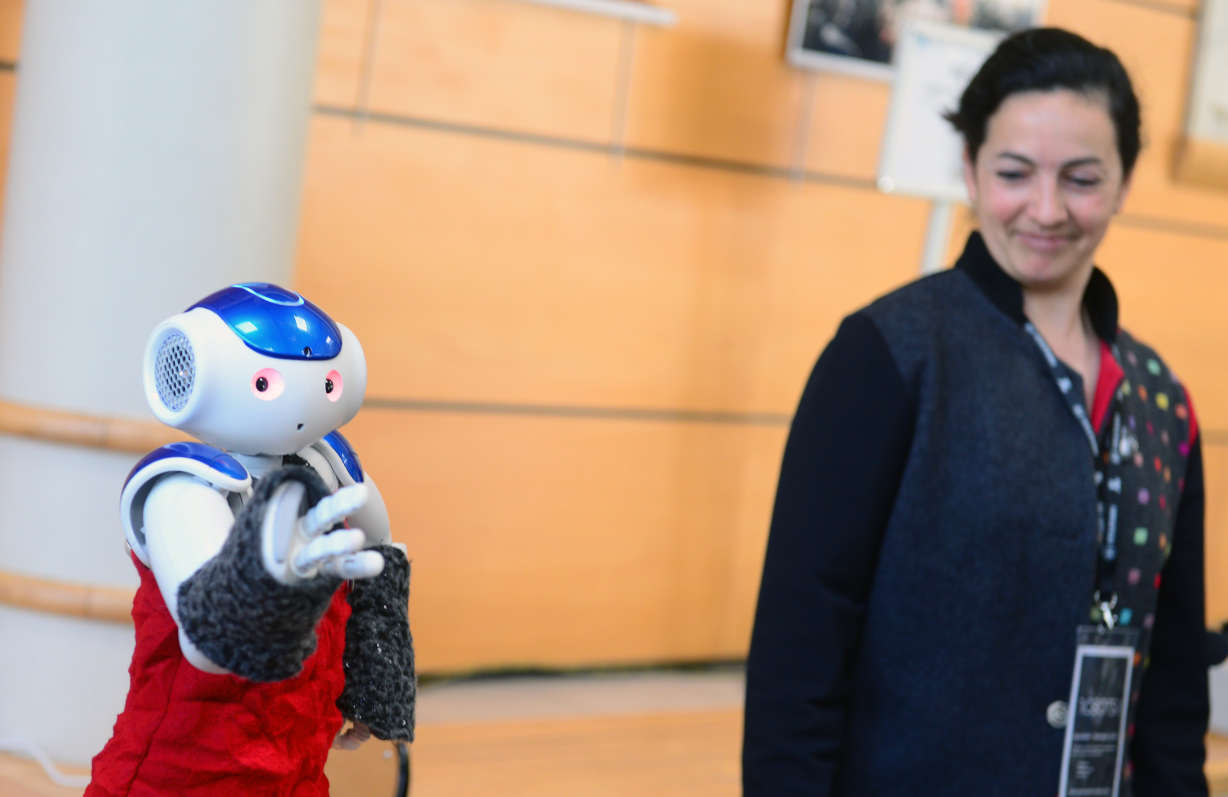 Tomorrow, robots will be part and parcel of daily life. Are you intrigued, fascinated, enthralled or afraid of robots?
The CNRS is organising Futurobot, a series of events on the theme of robotics where you can meet scientists, discover their research and ask your questions.
This series of events is part of Les mardis de l'Espace des sciences.
Programme (in French)
Jean-Pierre Gazeau, CNRS researcher
Robotics: the execution of complex tasks and co-manipulation with humans
Luc Jaulin, Professor at ENSTA Bretagne
Robotics: underwater exploration
►
See the full programme on the CNRS website
Practical Information
Tuesday 25 May at 6.30 pm
Maison des Associations
6 cours des Alliés
Rennes
Open to the public, limited seating, health and safety measures in place.
The event will also be broadcast live here:
Youtube Channel - Espace des sciences
.
Published on May 12, 2021
Updated on November 9, 2022