International (partnership / study)

,
Join Centrale Nantes for the Campus France South Africa Webinar Week
Interested in studying engineering in France?
Meet us online during the 'Webinar Week: 2023 Study in France and Scholarship' to learn more about our 14 Master of Science (MSc) programmes!
On June 30, 2023 from 10:00 To 11:00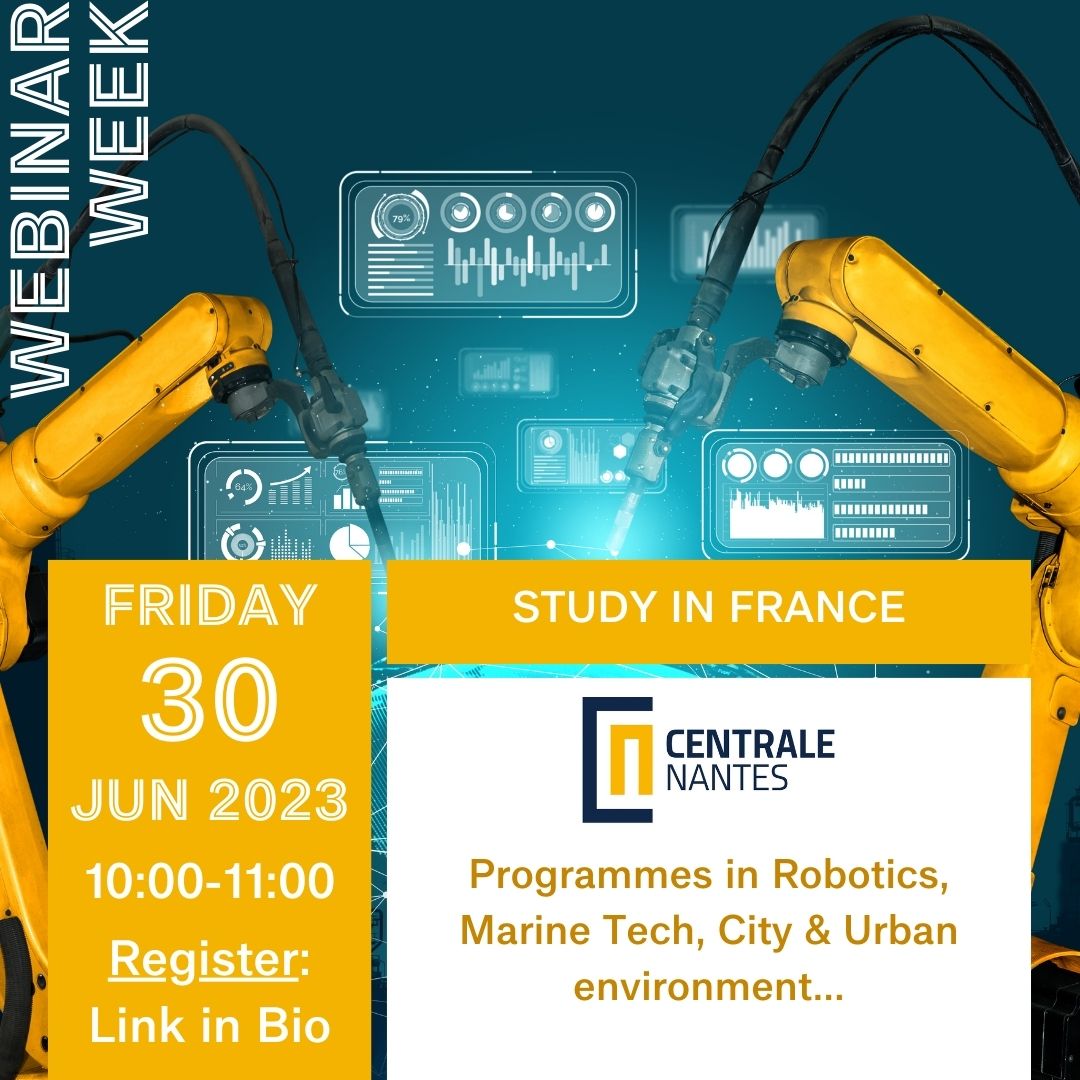 Join us online during the Webinar Week organised by Campus France South Africa on 30 June 2023 at 10.00 am (CET).

Leslie Cubizolles of the International Relations Department will present the opportunities for 2024 entry onto one of our 14 MSc programmes (20 minutes followed by a Q&A session). One of our current MSc students from South Africa will also be on hand to answer your questions from a student perspective.



Scholarship opportunities
The France - South Africa Scholarship Programme is directed to South African students who intend to study in universities or higher education institutions in France for their Master's degree or PhD. The programme is also open to students from Lesotho and Malawi.
The next call for applications for students who intend to start their studies in France in September 2024 opens on 19 June.
Published on June 15, 2023
Updated on June 15, 2023