Meet our Researchers: Myriam Servières
Meet the people behind the research at Centrale Nantes in our series of video interviews. In our fourth edition of 2022, we meet Myriam Servières, Deputy Director of the Ambiances, Architectures, Urbanités Laboratory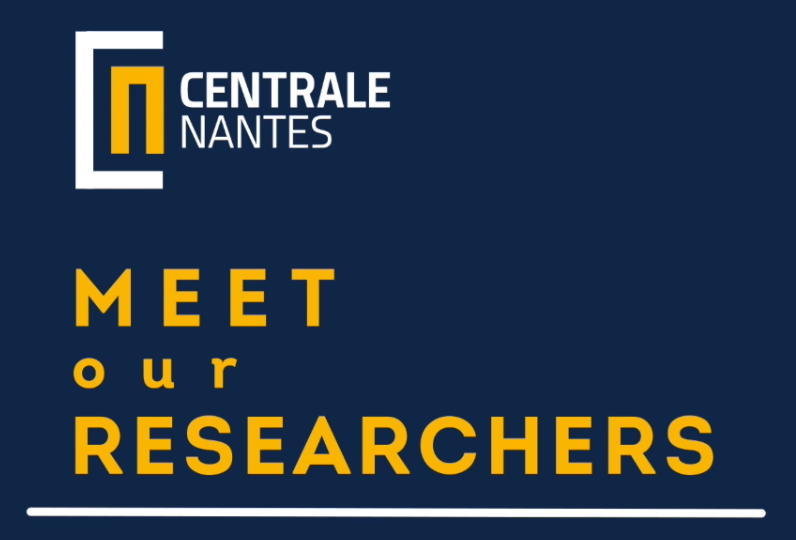 Myriam's research focus lies in smart positioning, augmented reality and modelling of urban environments.
As well as heading up the CRENAU research group she works closely with researchers from other disciplines (architecture, sociology, history) in Nantes and all around the world.
She is also the course supervisor of a new project-based specialisation for 2022/23 on the engineering programme:
Smart positioning and sustainable mobility
Learn more about her background and research activities.

Meet our Researchers series
Meet the people behind the research at Centrale Nantes in our new series of video interviews. From international experts to new recruits, meet our researchers at all career stages contributing to the advancement of research in our region, nationally & internationally.

In roughly five minutes you can find out about their background, the projects they are working on at Centrale Nantes and with whom, the facilities they use and future prospects for their research work.

Stay tuned for more videos to come each month!

Missed the earlier videos in the series? Visit the Centrale Nantes Research Channel on Youtube.
Published on May 12, 2022
Updated on June 30, 2022