Meet our Researchers: Vincent Leroy
Meet the people behind the research at Centrale Nantes in our series of video interviews. In this edition we meet assistant professor Vincent Leroy in the LHEEA Laboratory - a young researcher working on offshore wind.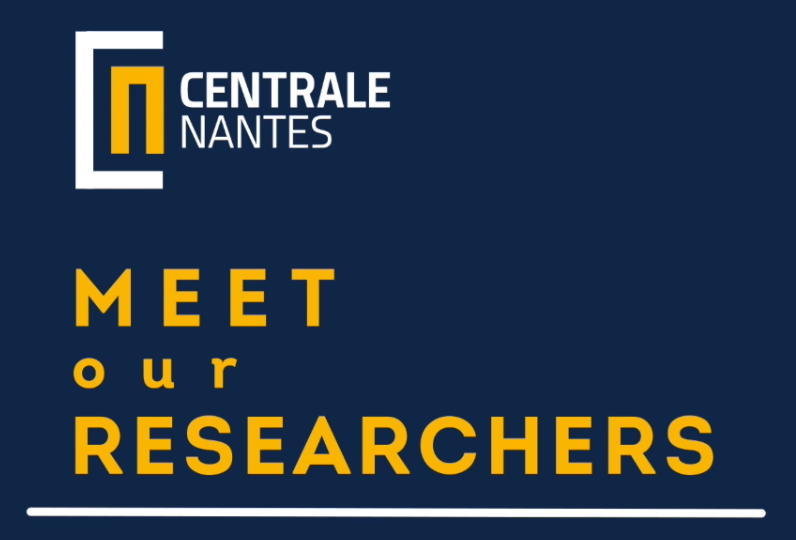 Vincent Leroy started out at Centrale Nantes as an engineering student. After a PhD here on the numerical simulation of offshore floating wind turbines and a post-doc in collaboration with the Institute of Marine Technology at
NTNU
in Norway, he took up a position as assistant professor in experimental hydrodynamics in Centrale Nantes in 2021.
Vincent works on the experimental modelling of offshore wind turbines, and more specifically on wave-structure interaction in the
IIHNE
research group in the
Research Laboratory in Hydrodynamics, Energetics & Atmospheric Environment
(LHEEA).

Meet our Researchers series
Meet the people behind the research at Centrale Nantes in our new series of video interviews. From international experts to new recruits, meet our researchers at all career stages contributing to the advancement of research in our region, nationally & internationally.

In roughly five minutes you can find out about their background, the projects they are working on at Centrale Nantes and with whom, the facilities they use and future prospects for their research work.

Stay tuned for more videos to come each month!

Missed the earlier videos in the series? Visit the Centrale Nantes Research Channel on Youtube.
Published on June 30, 2022
Updated on July 8, 2022