Photomechanics IDICS Conference
The GeM (Research Institute in Civil and Mechanical Engineering) is organising the 7th Photomechanics IDICS Conference, which will be held from 3 to 5 November 2021 at the Cité des Congrès de Nantes.
From November 3, 2021 to November 5, 2021 All day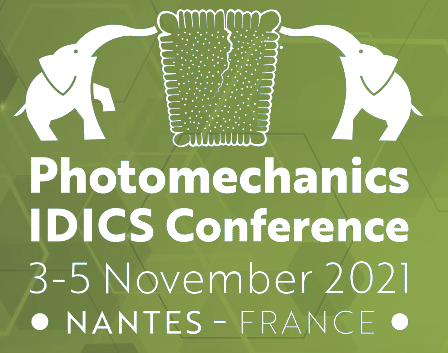 The PhotoMechanics – iDICs 2021 conference is designed to provide an international forum for academics and practitioners to promote the new possibilities offered by full-field measurement techniques and to discuss their impact on the mechanical characterization of materials and structures.
The call for papers and conference registration are now open. Topics:
Surface and volumetric measurements
Thermography
High and ultra-high speed
In-situ and small-scale measurements
Uncertainty quantification
Identification and inverse methods
Educational applications for full-field measurements, standardisation, best practice.
Key dates:
Submission deadline: 30 April 2021
Notification of acceptance: 15 May 2021
Early bird fee deadline: 31 July 2021
Published on March 16, 2021
Updated on October 18, 2021