A look back at the CFM (French Mechanics Congress) 2022 in Nantes
CFM (French Mechanics Congress) brings together the French and French-speaking community in the field of mechanics under the aegis of the Association Française de Mécanique (AFM).

The 2022 edition brought together 850 participants in Nantes, from 29 August to 2 September. It was organised by Centrale Nantes, the CNRS, alongside Nantes University, the University of La Rochelle and the École Navale.
2022 theme: "La mécanique prend l'air au large"
The theme of the 25th edition "La mécanique prend l'air au large" (Mechanical engineering takes in fresh air) covered all the fields of Mechanics through 35 plenary sessions and 3 mini-symposia.
A look back at this edition in pictures!
Download of the presentations and articles in the "Journal Mechanics and Industry":
the plenary and semi-plenary presentations are available and can be downloaded (CFM website, "Programme & Présentations").
the submitted papers will be available soon for download from the congress programme.
The selection process of papers for the Journal Mechanics and Industry is underway. Authors who have applied will be contacted soon.

We would also like to thank all the sponsors and exhibitors as well as the organising committee's institutions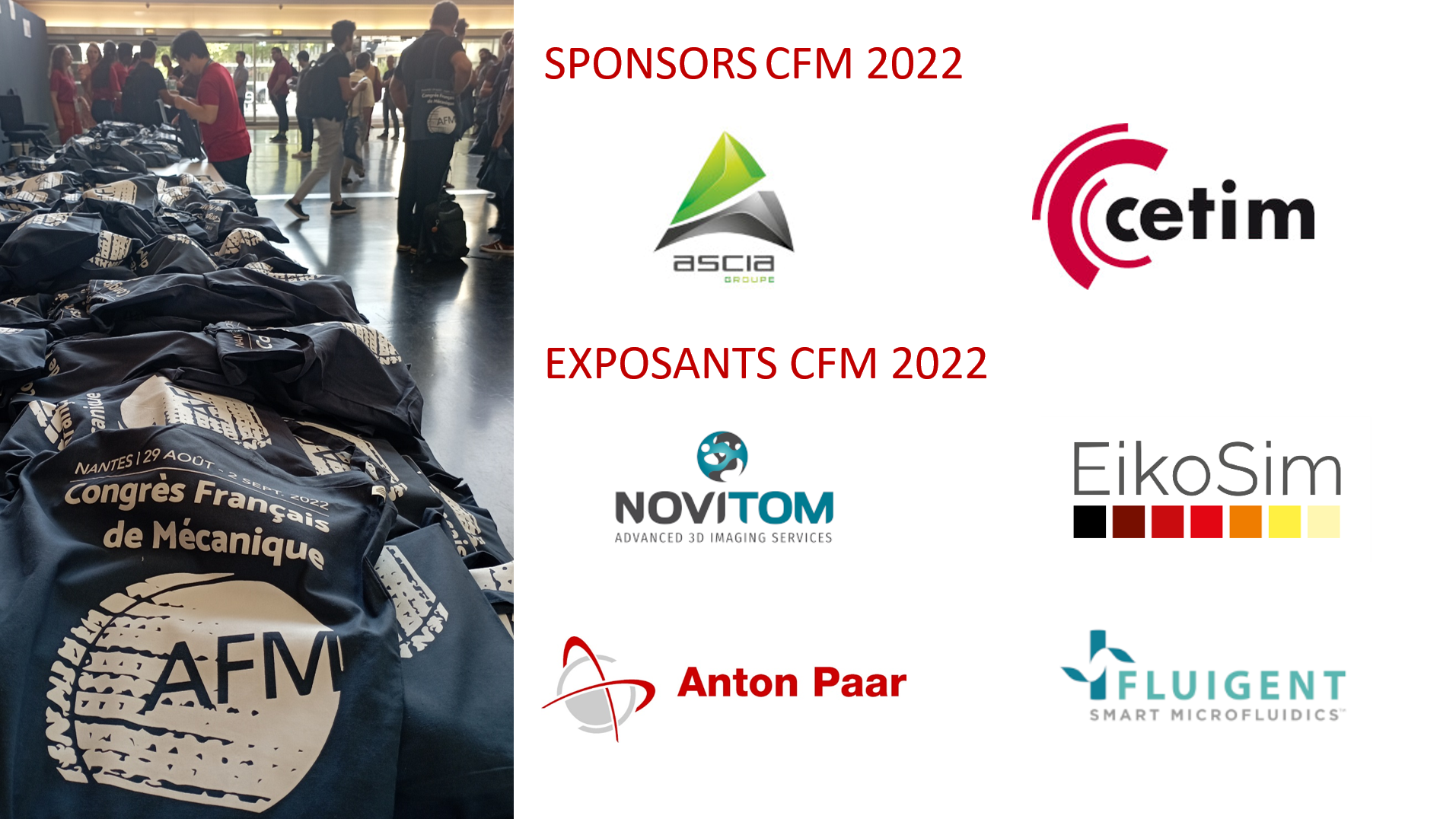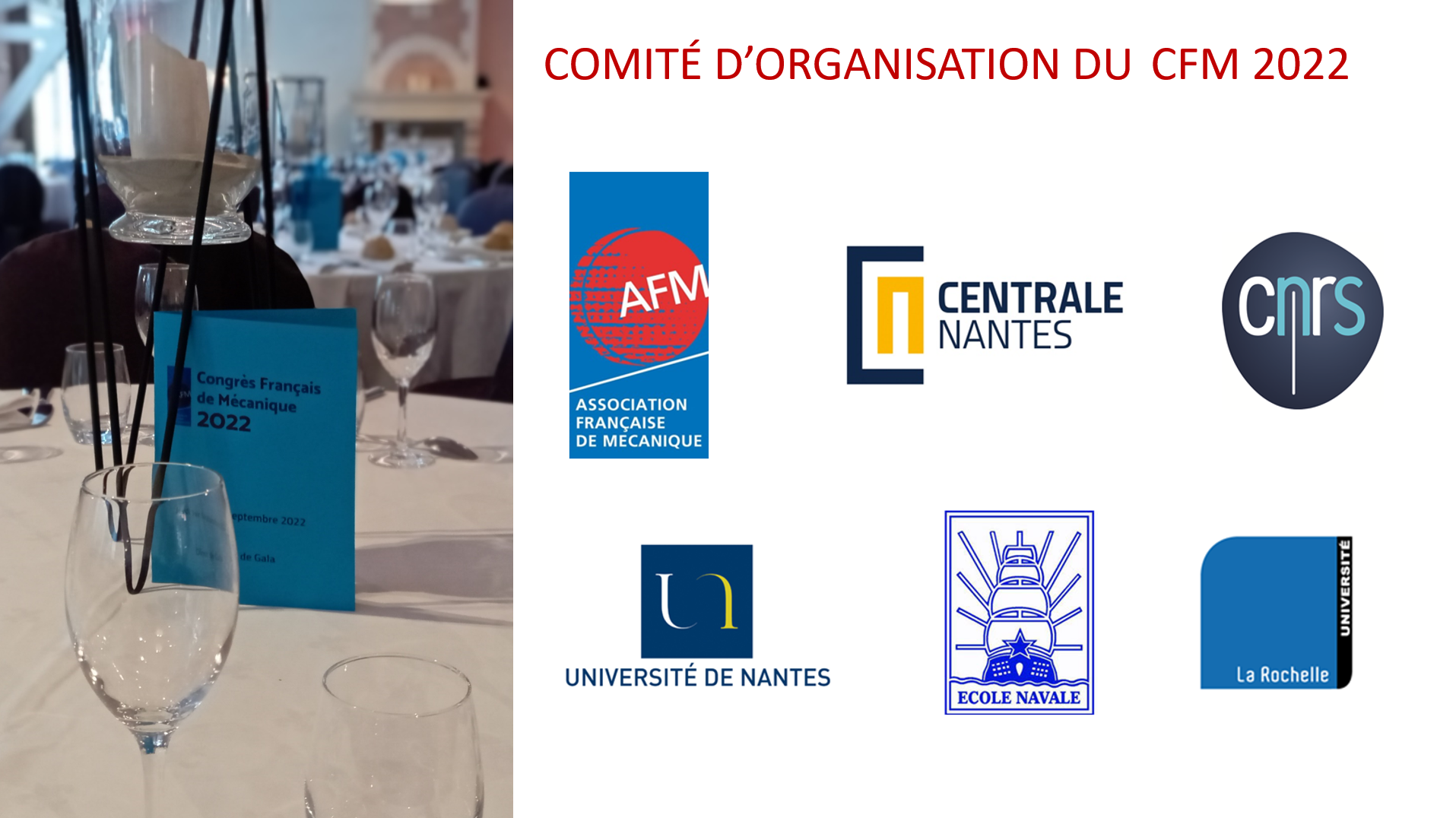 Published on September 30, 2022
Updated on September 30, 2022