Student Hackathon on the Circular Economy
Students of the Engineering for Ecological Transition Option will be taking part in a Hackathon on the Circular Economy organised by Téo Saal - Centrale Nantes alumni, class of 2016 - of WigWam Ingénierie, and by Duret Promoteur on 10 December.
On December 10, 2019 from 08:30 To 18:00
On December 10, 2019 from 08:30 To 18:00
On December 10, 2019 from 08:30 To 18:00
On December 10, 2019 from 08:30 To 18:00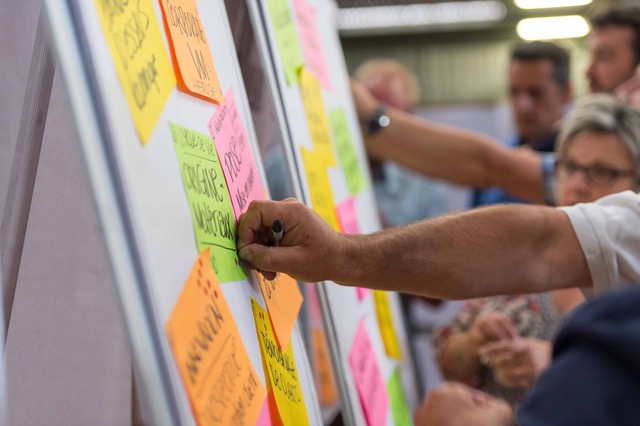 Student Hackathon - Circular Economy

By focusing their attention on the climate emergency at district scale in La Roche Sur Yon, Wigwam Conseil and Duret Promoteur are setting students the task of drawing together the new perceptions, visions and ambitions of the generation that will be at the heart of the greatest challenge faced by humanity.
Focus on the Climate Emergency
In the current context of the COP 25, draft legislation on the circular economy, public demonstrations calling for action on the climate emergency, the call to sign the Shift Project regarding higher education training on climate and ecological issues, but also heat waves, forest fires and animal species extinctions, the signs are that it is high time to rethink today's model and try something different!
About the Hackathon

Students from several institutions - Centrale Nantes, Polytech Nantes, Agrocampus Ouest, Ecole Supérieur des Professions Immobilières de Nantes and Saint François d'Assise High School will come together to work on this topic on 10 December. In mixed teams the students will work together and under supervision to put their collective intelligence and creativity to the test.

Published on December 4, 2019
Updated on December 4, 2019