SWEL tests its wave system in the Ocean tank of Centrale Nantes, as part of the MEA project
SWEL, Sea Wave Energy Ltd, is a UK based company with its testing facilities located in Larnaca, Cyprus. The company came to Centrale Nantes in October under the MEA programme, an Interreg North West Europe project which aims to increase the technical and commercial maturity of upcoming technologies by providing access to industry leading testing facilities and experts from over the EU.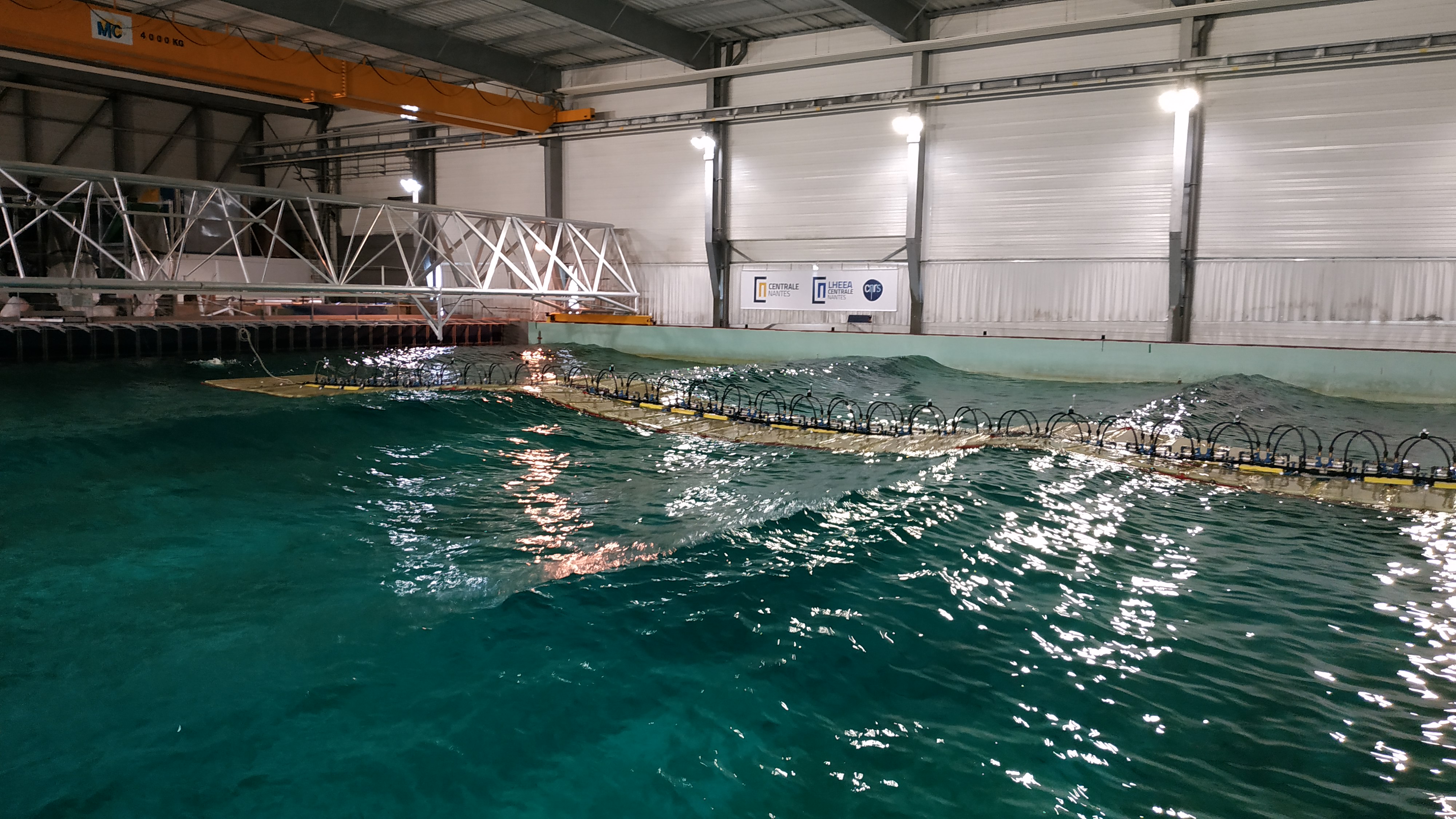 SWEL is an advancing company involved in the research of wave energy generation, in essence, harvesting energy or power from the ocean waves. We can see in the wave tank the Waveline Magnet, SWEL's current technology. Generating from the intrinsic oscillating nature of the wave; a constant, stable flow of raw power, which can then be utilised for a wide range of applications. Alex Zakheos, SWEL technical office
Centrale Nantes hosted SWEL for 2 weeks in September for testing in its Hydrodynamic and ocean engineering tank, managed by the LHEEA. This first-class wave tank located in France, is fitted with an accurate and largely variable wave generator & manned with a team of engineers, allowing SWEL to test a wide range of wave configurations and profiles in order to carry out meticulous predictive modelling for the output of larger scale systems. Additionally, allowing for survivability testing, putting the system through harsh sea states which arise in ocean conditions.
Assessing the Waveline Magnet in Centrale Nantes state-of-the-art wave tank facilities in cooperation with the European Marine Energy Centre (EMEC) & MaREI centre; performance assessment, scale up projections alongside various other feasibility studies, will result from the collaborative MEA initiative. This will document the technologies performance, capabilities and demonstrate security of supply on an industrial & commercial scale.
Through this initiative, SWEL aims to confirm that the cost of mechanical power produced by the Waveline Magnet will be far less than other renewable energy sources currently available, and even competing with the cost of fossil fuels.
> Learn more about SWEL: swel.eu
Published on November 17, 2020
Updated on October 18, 2022

Site EMEC
http://www.emec.org.uk/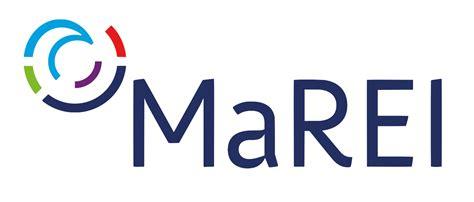 Site Marei :
https://www.marei.ie/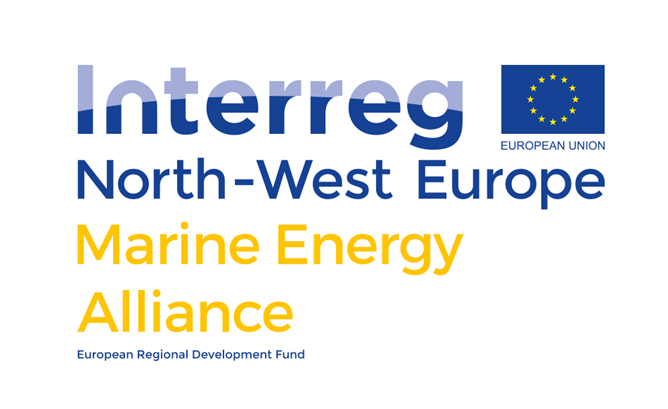 Site MARINE ENERGY ALLIANCE :
https://www.nweurope.eu/