The Minister for Higher Education, Research and Innovation visits campus
Frédérique Vidal, the Minister for Higher Education, Research and Innovation visited the Centrale Nantes campus on 22 October as part of a national tour.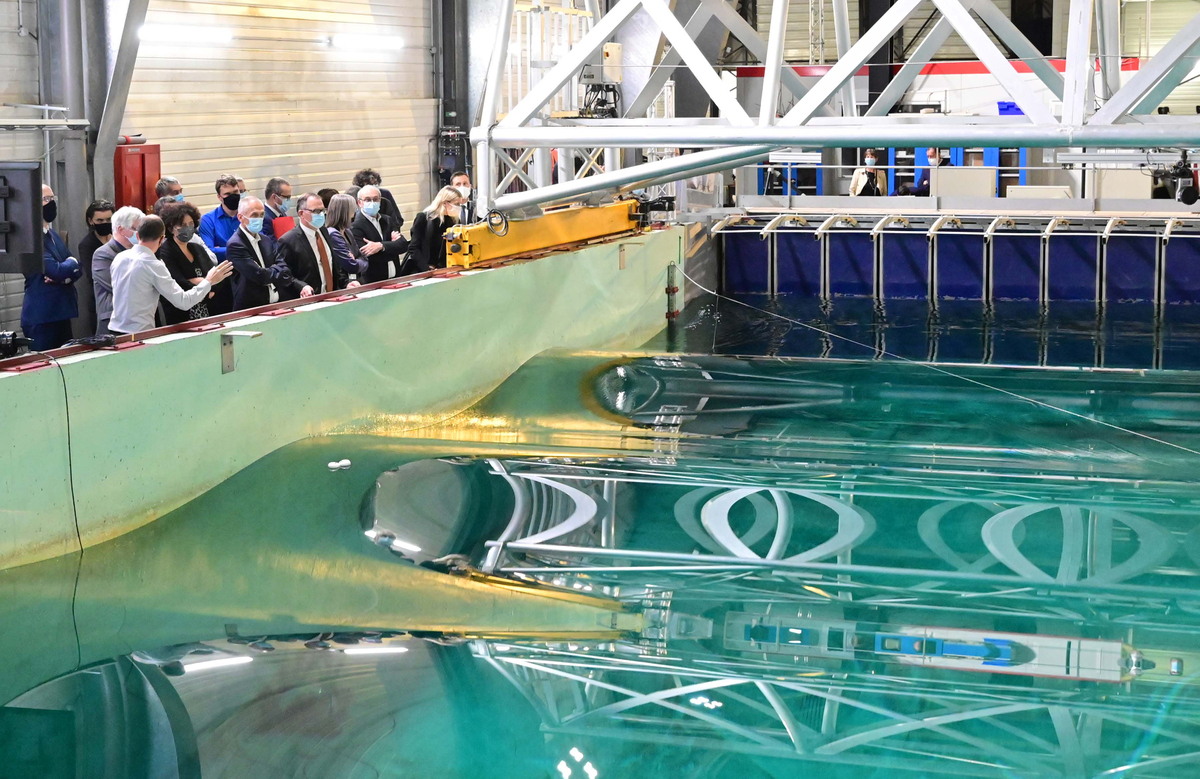 The Minister, accompanied by Antoine Petit, CNRS President and CEO, Thierry Damerval, ANR President and CEO, the rector and the prefect, visited the campus's ocean test facilities of the
LHEEA
laboratory - a joint research unit of Centrale Nantes and the CNRS - where research is conducted in hydrodynamics and ocean engineering.
The campus's exceptional
ocean test facilities
, with unique capabilities in Europe in an academic setting, are used for simulations in the context of research on marine renewable energies (resource assessment, resistance and stability of MRE systems in waves, assessment of energy produced), naval engineering (hull resistance, optimisation and safety, marine propulsion) and ocean engineering (wave interactions, extreme waves, impact on floating or anchored structures)
Frédérique Vidal visited the ocean engineering tank where tests were underway on a floating wind turbine model. Floating wind is a rapidly developing sector which can meet the current challenges of the energy transition. Centrale Nantes also hosts
FLOATGEN
, the only offshore wind turbine in France to date, on its offshore
SEM-REV test site
. Floatgen has been producing electricity since 2018, which is injected into the grid, meeting the electricity needs of the town of Le Croisic. SEM-REV also hosts other technologies such as
WAVEGEM,
a wave energy recovery protoype developed by Geps Techno.
Also discussed during the visit were the major projects in progress to extend testing facilities in order to remain at the forefront of international competition in this field:
Extension of the ocean engineering tank for the study of near-shore MRE systems (CPER - NEMO)
SEM-REV: increase in test capacities for high power wind turbines (up to 10MW), and creation of a floating electrical substation for low power devices
The Minister also met with two start-ups incubated in the
Centrale-Audencia-ensa incubator
:
Nextflow Software
(founded by a Centrale Nantes alumni in 2015 and producing advanced software for computational fluid dynamics) and
INNOSEA
(an MRE start-up founded by two Centrale Nantes alumni).

The Minister's visit in pictures: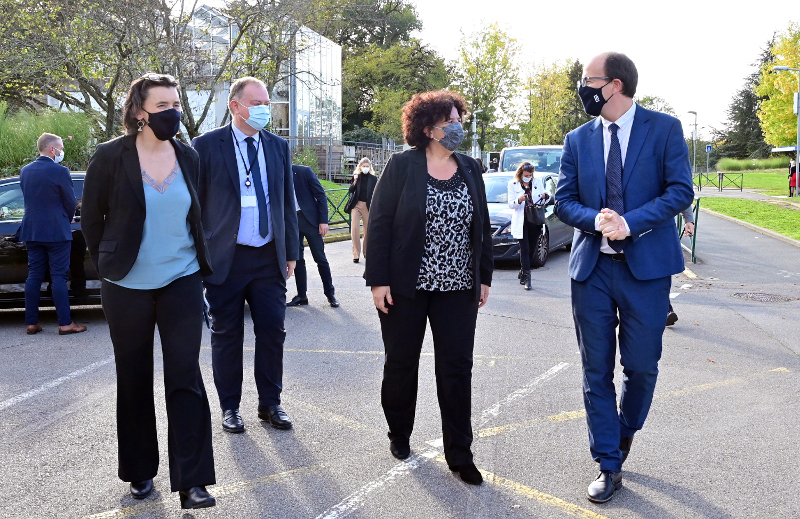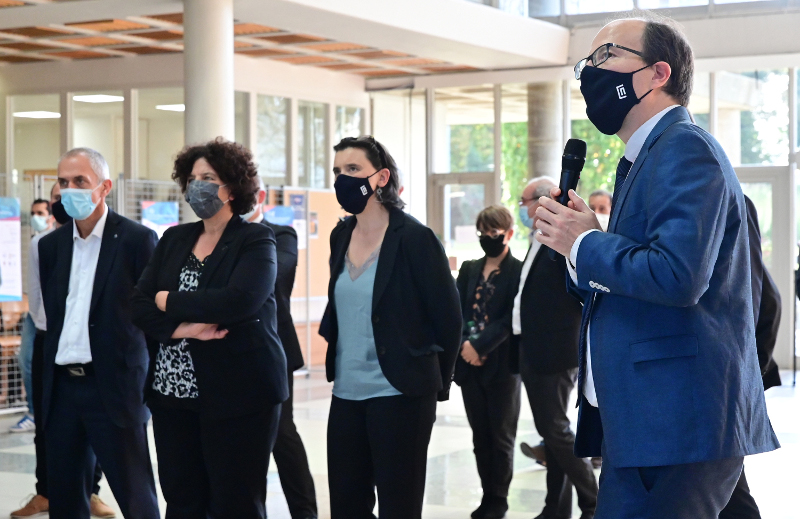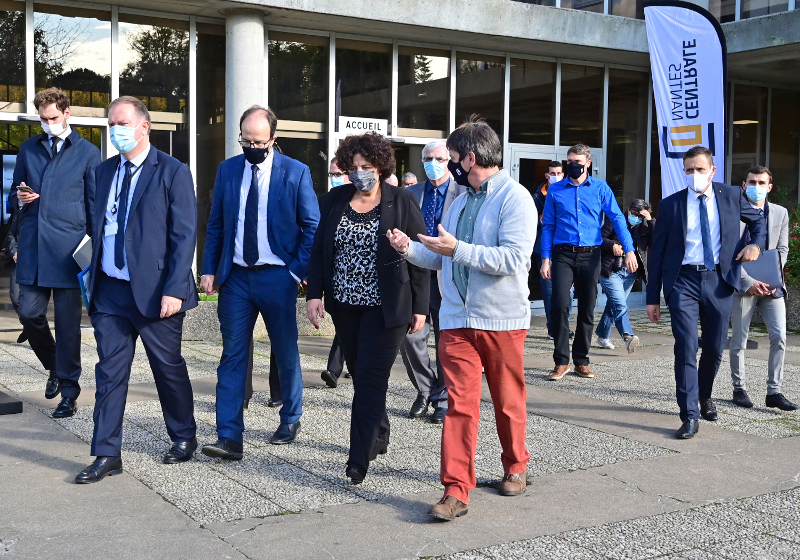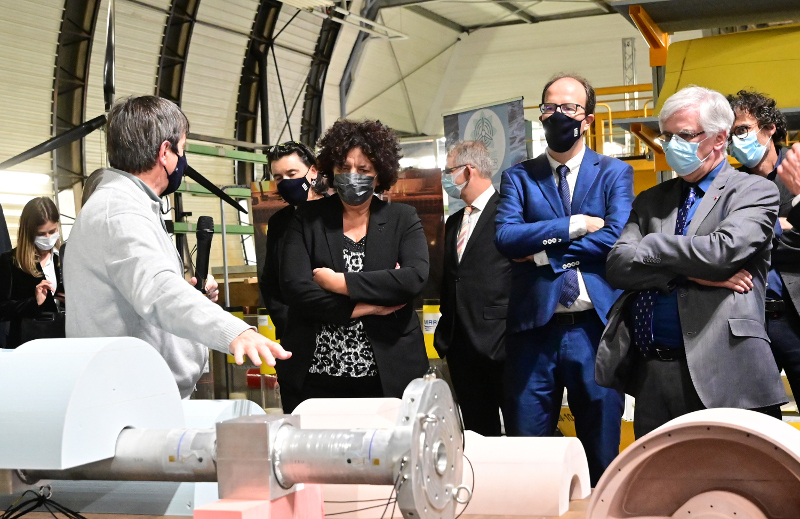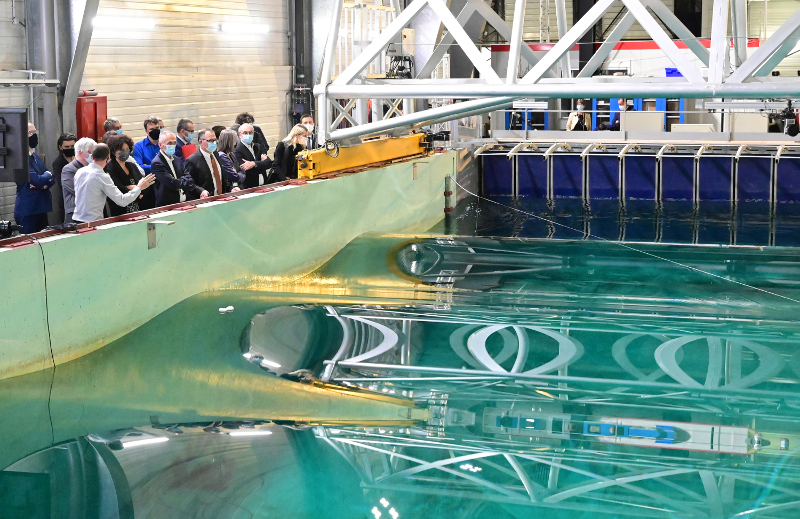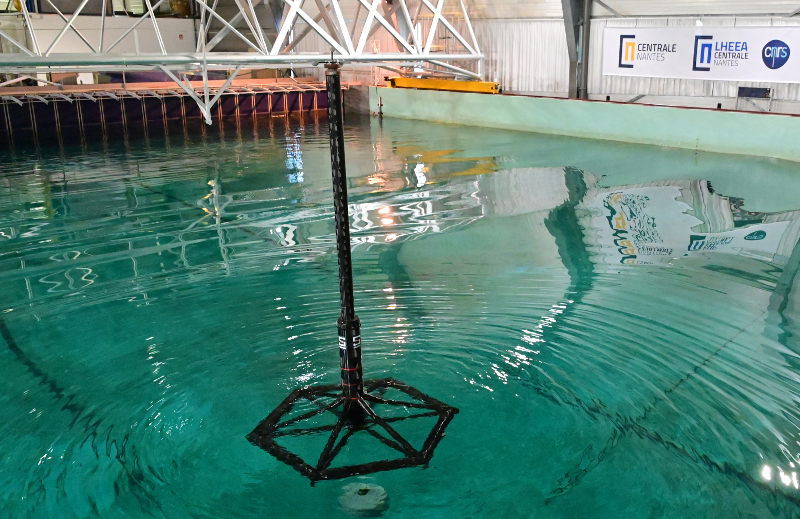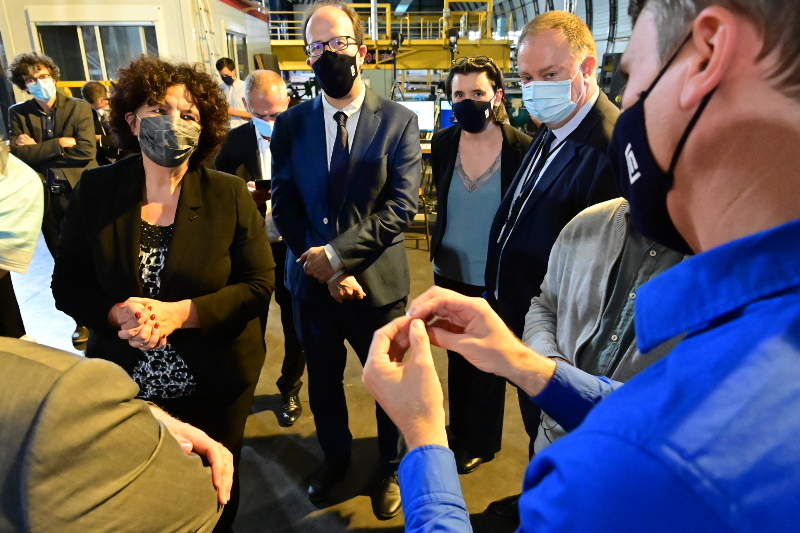 Published on November 4, 2020
Updated on February 9, 2021