Fourth Ecological Transition Morning: with Matthieu Orphelin
The 4th edition of the 'Matinales de la Transition Écologique' (Ecological Transition Mornings), will be held in the presence of Matthieu Orphelin - MP (representing the 1st constituency of Maine-et-Loire) and Centrale Nantes alumni - on Monday 4th March from 10:30 am.
On March 4, 2019 from 10:30 To 12:30
On March 4, 2019 from 10:30 To 12:30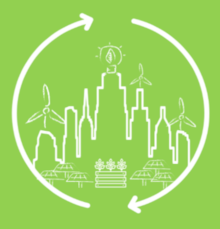 The Ecological Transition Mornings are honoured to welcome Matthieu Orphelin for their 4th edition. Engineer, Centrale Nantes alumni and politician, he is currently a member of the Sustainable Development and Land Use Planning Committee.
Register
Registration is free of charge, but places are limited.
Centrale Nantes students, PhD students alumni or staff register via this link.

Participants from outside Centrale Nantes, please use this link.

Published on February 13, 2019
Updated on March 25, 2019