Values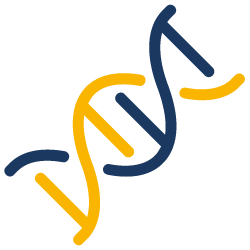 In a progressive environment, where the professions of tomorrow will rely on knowledge that does not exist today, and where this reality is revitalised by a globalisation that requires careful observation of a perpetually changing context, Centrale Nantes strives to share with its students, teachers, researchers, staff, and all its partners three fundamental values...
Openness
Centrale Nantes' ability to adapt and its appetite to seize opportunities and build a constantly evolving project is an essential value for the school and its stakeholders. This openness is multifaceted:
Openness to differences in culture and thus international connection
Openness to social, physical or cultural differences, and thus encountering diverse aspects of the world we live in
Openness to new scientific and technical challenges which, whatever their forms, impart the desire to move forward in an uncertain universe.
This openness is based on a human and technical training which allows everyone to approach with enthusiasm, but without danger, a trajectory with assumed risks. The School wishes to give each student a taste for thoughtful initiative, whether it is intended for professional inventiveness, or for the fulfillment of his lifetime plans.
Commitment
Engineers, as well as teachers and researchers, have a moral duty to be responsible actors for the future of the planet, for social equilibrium through job creation, for the professional well-being of their employees, and to participate in the responsible edification of the city, its social as well as entrepreneurial fabric.

By placing commitment at the heart of its values, the school intends to play its part in the major challenges of the 21st century. An individual commitment as an institution to work actively for the sustainable and harmonious development of our planet; a collective commitment through education and transmission of the tools that will make the engineer of tomorrow an enlightened and efficient contributor and active participant in the energy transition that we are facing.
Humanity
Business and society as a whole will be transformed by the human being, because it is he/she who initiates them. On this basis, the school's vocation is to train ethical managers who place the human being at the heart of their thinking.

Equipped with a solid scientific and technological background, it is the human skills of the engineer that will enable him or her to engage in the innovations that will support the paradigm shift to come. This change will not be possible without the full and complete support of the human being, whose integrity is respected because he or she is involved and contributes from the very beginning of the process.
Published on March 25, 2017
Updated on October 8, 2021