Type(s) of organization : Student Association, BDE
Centrale Vert
Student Life, Student clubs - save the planet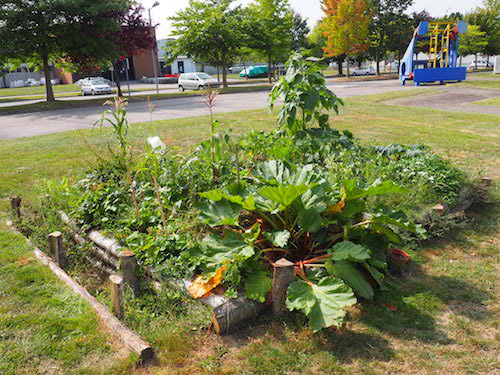 Email. :

centrale-vert

3493e116-76e3-4394-a245-55fa1a47c8f6

@ec-nantes.fr
Activities
The Centrale Vert club presents its permaculture vegetable garden planted in March 2017.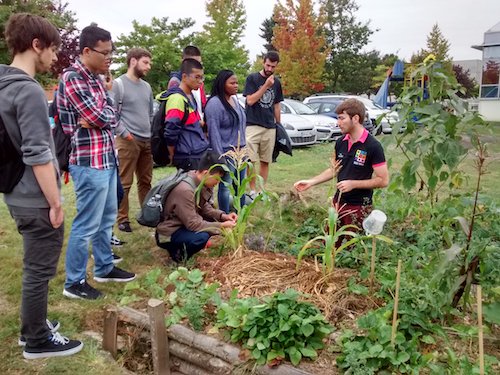 The goal: to raise student and staff awareness about alternative agriculture.
This experiment is based on four main aspects:
Permaculture: it favours interaction between the different plants and the fauna of the garden and the soil, thus dispensing of the need for chemicals. We are hedging our bets that biodiversity will allow for a balance between fauna which is harmful for crops and their predators. In order to conserve soil moisture and protect it from the sun's rays, we have covered the earth with plants. We do without fertilizer by permanently planting leguminous plants that fertilize the soil.
Use of old and organic seeds: using this type of seed means that harvested seeds can be re-sowed the following year, unlike the seeds used in fields. They also contain many more nutrients and are able to adapt year after year to local climate and soil conditions.
Very little watering: mainly when sowing seeds or planting. The goal is that the varieties adapt year on year to the lack of water and ultimately don't require any watering.
Planting on raised beds, this offers ergonomic advantages and optimizes natural resources
If you want to know more or taste the 'made in Centrale Nantes' strawberries, don't hesitate, contact these garden engineers!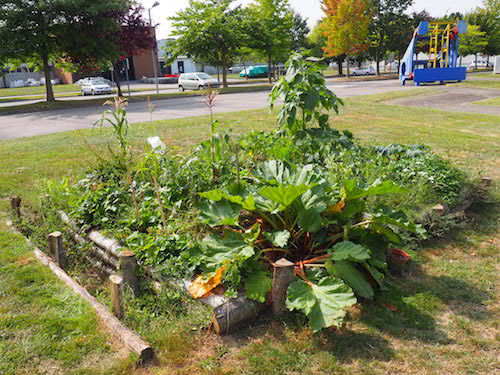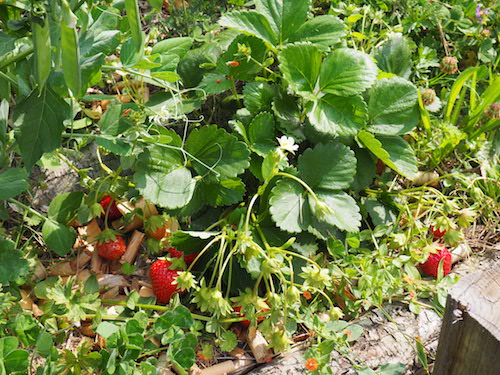 Published on September 21, 2017
Updated on July 8, 2021