The Multimedia Library
Opening hours during school periods
9 am - 6.30 pm // Monday, Tuesday, Thursday
9 am - 6 pm // Wednesday, Friday

These schedules are subject to change (holidays or special circumstances)
Thousands of documentary resources
The Centrale Nantes Multimedia Library strives to provide students, teachers, researchers, research engineers and doctoral students with the documentary resources that meet their needs. The electronic resources accessible by all the members of the school, enrich its documentary collection.
It is part of the network with the university library of Nantes. A joint catalogue is accessible at:
http://nantilus.univ-nantes.fr
8 000 freely available books
more than 1000 theses
about 50 ongoing magazine subscriptions
120 archived titles
On line : e-books, scientific databases, etc.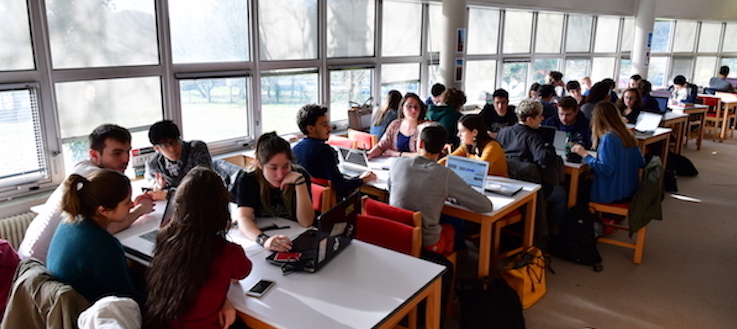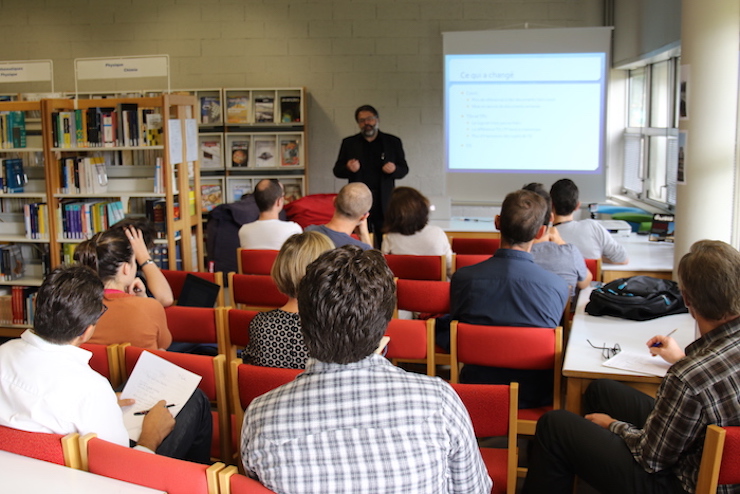 Published on June 26, 2003
Updated on January 12, 2021