<Unknown label>

,

Energy transition

,

<Unknown label>

,
The 3rd Ecological Transition Morning on 18th December
The third edition of the 'Matinales de la Transition Écologique' (Ecological Transition Mornings) will take place on the Centrale Nantes campus (building S) and Nantes University Campus (lecture theatre A) on Tuesday 18th December. Read on to learn more about the conferences scheduled.
On December 18, 2018 All day
On December 18, 2018 All day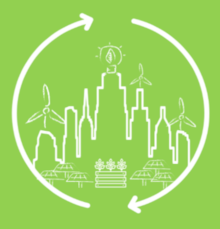 The Ecological Transition Mornings are a series of conferences followed by debate co-organized by Centrale Nantes and the ESO laboratory (UMR 6590).
For the third edition, Marie Gaborit, director of Toovalu, and Clément Choisne, a 2018 Centrale Nantes graduate, will give a lecture on climate strategy and the Impact Observer project at Centrale Nantes in the morning. Grégory Derville, senior lecturer and researcher in political science at Lille II University and CERAPS, will give a lunchtime conference at the University of Nantes on permaculture, based on his book entitled "
La permaculture: en route vers la transition écologique
", published in January 2018.
Programme:
9.00 - 11.30am - Marie Gaborit and Clément Choisne - Engagement pour le climat et solutions: (Lecture Theatre S, Building S, Centrale Nantes). Coffee provided from 8.30am) > Register here

12.30 - 1.45pm - Grégory Derville - La Permaculture: (Lecture Theatre A, Nantes University) > Register here

NB Registration mandatory

Published on December 4, 2018
Updated on December 17, 2018