Advanced Master - Key Player in Energy Transition
Mastère spécialisé® Acteur Pour la Transition Énergétique (MS APTE)

The Mastère spécialisé® APTE is designed for individuals who want to develop the skills needed to create new business models that can enhance economic performance, while combatting climate change.

The aim of this hybrid programme is to provide the keys required to implement and anticipate technological developments and to seize opportunities while adopting energy transition business models. The programme will enable you to meet the needs of a multitude of industrial sectors and to identify the technical and economic solutions to foster responsible development.

The MS APTE is a Centrale Nantes and Audencia Business School co-accredited training programme conducted in partnership with Nantes Ecole de Design and ENSA Nantes. The programme benefits from the recognized expertise of their international faculty in the fields of engineering, urban planning, design and management.
THE ADVANTAGES OF THE MS® KEY PLAYER IN ENERGY TRANSITION
A hybrid approach combining the expertise of an engineering school, a business school and an architecture school
Partnerships with companies at the forefront of innovation
The diversity of participants' backgrounds: engineers, managers, architects, entrepreneurs, etc.
Blend of technical, managerial and soft skills
Learning by doing and concrete experience
A week-long study trip to Europe to observe the reality of energy transition implementation.

TRAINING PROGRAMME

5 skills blocks:
The success of an energy transition project or strategy depends on mastering the leadership skills needed in a rapidly changing sector, the ability to anticipate technological developments and act quickly to seize opportunities.
New energies and technologies
Energy technologies
Emerging technologies
Big data, connected objects and energy
New applications
Emerging applications
Energy challenges and urban management
New managers
Strategic agility, intelligence gathering and blindspots
Presenting for impact
Intercultural communication
Creative problem solving
New stakeholders
Influence, lobbying and citizen action: complex project and stakeholders
Geopolitical analysis and regulatory framework in the energy sector
Human centered design, co-design and user experience
New economic and societal models
The new consumer, green marketing and sociological trends
Strategic analysis of the energy sector
Corporate Social Responsibility
New business models for energy
Business planning
EXPERTS AND SPECIALIST SPEAKERS
Sandrine AUBRUN– Professor at Centrale Nantes & scientific representative for Centrale Nantes for the European Energy Research Alliance and the European Academy of Wind Energy
Aurélien BABARIT, PhD – Head of the CNRS Research Group on Marine Reneweable Energies and Head of the Ocean Wave and Marine Renewable Energy Research Group at Centrale Nantes.
Bernard BLEZ, former R&D Director at ENGIE, now devotes his time to the teaching of innovative solutions for Energy Transition.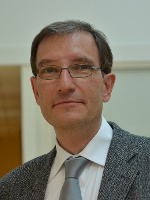 With students coming from a variety of backgrounds and with complementary skills, the first graduating class brilliantly demonstrates the power of a multidisciplinary approach to tackle Energy Transition! - Bernard BLEZ
Gaëlle CONSEIL-DUVAL, Designer at Wexity and lecturer at Ecole de Design Nantes Atlantique
Simon COURRET, wind and marine energy engineer, Engie SA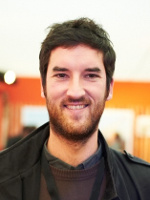 Instrumental in developing onshore and offshore wind energy projects since 2006, I support MS APTE students on a study project in which they have to put themselves in the shoes of a developer responding to a call for wind energy projects launched by a local authority. This exercise and all the teaching provided in this Advanced Master's degree are particularly suited to students who already have professional experience. - Simon COURRET
Anthony KERIHUEL, technical director of the company S3d
Lionel Le Noay, in-house lawyer, Engie SA
Guillaume MALINGUE, Market and Power Systems Engineer, RTE France
Erik MOUILLE, founder and president of the company NAODEN
Ignacio REQUENA RUIZ, Lecturer at Ecole Nationale Supérieure d'Architecture de Nantes
Emmanuel ROZIERE, lecturer at Centrale Nantes and project manager for the Sustainable Development Commission of Centrale Nantes
André SOBCZAK – Dean of Studies and Research at AUDENCIA, CSR Research Chair
Jessica STUDNIA, Head of Financing, VOL-V Group, ESSEC graduate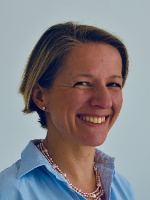 15 years of experience in the banking sector in France and abroad (investment and commercial banking), before joining an independent French player in the renewable energies sector as head of financing. Expertise in financing wind, solar and biomethane projects. Management of equity financing operations. - Jessica STUDNIA
Targeted skills
Management of public and private stakeholders
Detect and seize the opportunities offered by energy transition
CSR and impact on business
Ability to follow sectoral developments (monitoring)
Understand funding for ENR projects
Understand technological developments
Employment Opportunities
Entrepreneur
Energy transition project manager
Energy transition consultant
Energy business development engineer
ENR Development Manager
Environment and Energy Manager
Programme
View the Campus Channel replay (in French) to learn more about the programme:
My experience of the Mastère spécialisé® APTE (In French)
Published on January 25, 2019
Updated on March 9, 2020
Applications
Selection based on application form and interview.
Contact and applications: msapte@ec-nantes.fr
Key data
Admission requirements: a two-year Master degree, one year Master degree with three years of professional experience
Duration: 12 to 15 months full time - courses from September to April followed by an internship with a professional thesis.
ECTS Credits: 75
Location: Atlantic Campus Nantes, Centrale Nantes, ensa Nantes and École de Design
Language of instruction: 70% in French and 30% in English
Start date: September 2020
What is an advanced master - Mastère spécialisé®?
An Advanced Master (Mastère spécialisé®) allows you to acquire in-depth knowledge in a specific field of activity or competence. It is designed for professional purposes, and relies on close ties with industry. The Advanced Master (Mastère spécialisé®) label is awarded to specific programmes organized by a member school of the Conference of the Grandes Ecoles - CGE, following a very rigorous accreditation procedure, which guarantees its excellence in terms of visibility and duration.