Student Business Project (P2E)
A REAL INDUSTRIAL CASE STUDY
Centrale Nantes offers companies the opportunity to entrust a study project to a group of first-year engineering students on a technical, organizational, economic or environmental problem.
Several types of industrial subjects: problem solving, market research, product need analysis, student entrepreneurship project ...The fields covered are varied: virtual reality, urban engineering, sustainable development, computer science, civil engineering, energy, materials, processes, mechanics, logistics, robotics, shipbuilding, etc)
A member of faculty tutors the students, who also benefit from expert coaching (e.g; in project management and communication)
Students are organized in a project group and communicate regularly with the company throughout the project
The company appoints a correspondent to monitor the students
Each study project concludes with a formal written report and an oral presentation.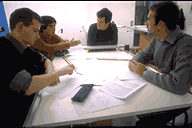 Previous Projects
"Study of articial intelligence for tactical and threat analysis"


Client: Marine nationale (French Navy)
Client feedback:
"
Speaking to future engineers and high-level teachers brings new ideas, a different way of thinking. "
"The students developed their open-mindedness and creativity, their curiosity about the maritime world, and they were really involved in the project."
"We will continue to work with Centrale Nantes, we always have plenty of ideas and ambitious projects that we can not lead alone
.
"
Student feedback
"
We had a passionate interlocutor, very available even if he was not there physically. He pushed us, gave us direction, listened to us.
"
"
We learned to organize and develop a group project, act seriously as professionals. Our commitment is all the more intense as we know our work is going to serve a real client.
"
Client: Charles GUENOIS
Academic Tutor: Jean-Yves MARTIN
Students: Kévin CLEMENS, Teraiamanu BÉLANGER, Rachid BENFOUGHAL, Olivier CUREAU, Cynthia MAYER, Marin VINCENT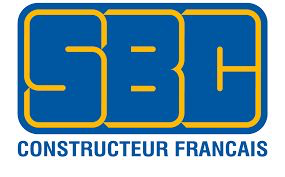 "Study of skip data plates"

Client:

SBC, French skip manufacturer


The client
"
We chose to entrust a project to the students of Centrale Nantes because there is a real interest for our company to have engineering students work on a project. This collaboration opened me to solutions that I did not envision. They followed through on the technical solution and allowed me to refine my specifications.
"
Students
"
Working for a real customer, developing real specifications in the real business world is very stimulating.
"
Academic tutor
"
Students are forced to evolved, there is no ready-made solution.
"
Client: Pascal ROUCHET
Academic tutor: Hervé OUDIN
Students: Ouissal AIT RHOLOFOU, Emmanuel
ARAMENDIA,

Christophe
DURAND

, Nicolas
OMBRET, Ran

ZHANG
400 companies over the last 20 years have entrusted the school with over 500 industrial study projects.
Published on March 27, 2017
Updated on January 31, 2019
PLANNING
Project submission: deadline October 30
First company / student meeting: January
Oral presentation /written report: June