Alliance Centrale Audencia ensa

,

Business Incubator

,
A new director to head up the Centrale-Audencia-Ensa Nantes business incubator
Pierre Durand took over as Director of the joint Centrale Nantes, Audencia, and Ensa business incubator on 1 September 2019.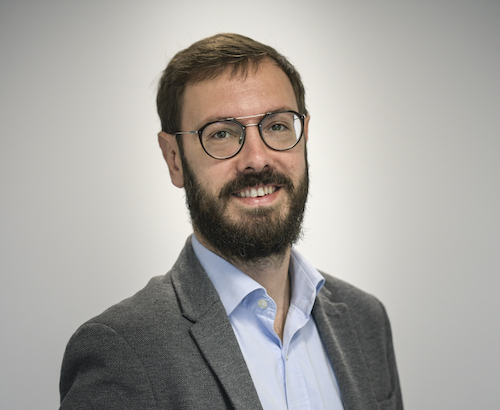 The Centrale-Audencia-Ensa Nantes incubator aims to create high value-added jobs in innovation in the Pays de la Loire region, brought about by the students, graduates and faculty of the three establishments in the Centrale-Audencia-Ensa Nantes Alliance. Pierre Durand's appointment as director marked the start of the incubator's fifth year of operations. His mission is to pursue and accelerate the development of incubated companies (currently 30 in number), working closely with Bertrand Alessandrini (Director of Development at Centrale Nantes), Valérie Claude-Gaudillat (Director of Innovation at Audencia) and Christian Dautel (Director of ENSA).
Pierre Durand worked as a lawyer specializing in business law / mergers & acquisitions in law firms and international companies for over 7 years. He then co-founded humaid, a crowdfunding platform designed for people with disabilities to finance their needs which are not covered by social protection systems. He subsequently joined the Bretagne Loire University as Deputy Head of PEPITE Bretagne Pays de la Loire.
The unprecedented synergy between three higher education and research institutions - of national and international renown in the fields of engineering, management, communication, design, architecture and creation - makes for a particularly fertile environment in which incubated projects benefit from technical infrastructure and support that is conducive to their development.
Since its creation, the Centrale-Audencia-Ensa Nantes incubator has supported more than 150 companies generating 500 jobs. Among the notable success stories:
10-vins
,
Ho Karan
and
Velco
. The 30 companies currently supported are already behind the creation of 150 jobs. Some examples:
Apiwi
,
BeeHealthcare
,
Captain Data
,
D-Ice
,
Hera-Mi
,
InVirtus
, Naostage,
SMT Performance
.

photo F. Sénard, Audencia
Published on October 16, 2019
Updated on May 13, 2020