BBA Big Data & Management: 2nd year students at Centrale Casablanca for a semester
The 2nd year students of the BBA Big Data & Management have made a good start to their study semester on the Centrale Casablanca campus. This four-year Bachelor's programme, co-created by Centrale Nantes and Audencia, combines engineering and management in the field of data collection, analysis and management.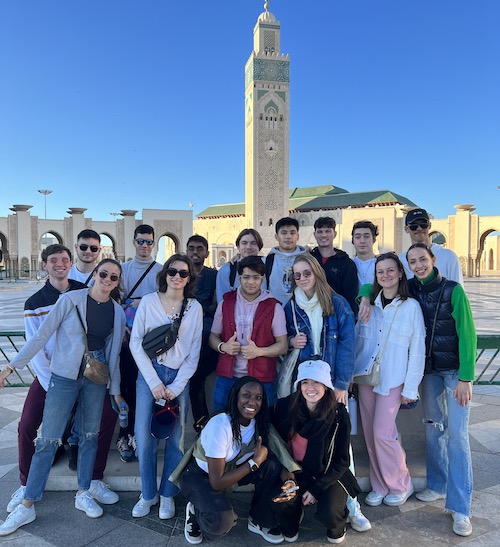 The students of the BBA Big Data & Management are spending the second semester of their second year at Centrale Casablanca. This experience is part of the 15 months of international study during the programme, including a third-year semester in Shenzen, China or at one of Audencia's partner universities and a minimum three-month internship abroad. The semester in Casablanca focuses on Advanced Engineering courses.
A course preview
Next week the students will be in Scientific Visualization class, which focuses on data visualization and, in particular, scientific data, with their teacher Lucas Lestandi. They will learn how to represent data graphically and choose the right tools depending on the nature of the data. For example, for large data, they will have to code in Python; for scientific data, e.g. the raw data from an MRI, they will have to use specialised software. At the end of the course, students should be able to produce effective visuals that are appropriate for the communication context.

The students, who are housed in on-campus halls of residence, arrived at the end of January and enjoyed an induction week and city tours before starting their course.

Two 2nd year students - Sanou and Pyrahn - gave us their first impressions:

Our first days here went really well. The BDE, the management and all the students in general gave us warm welcome. We quickly felt integrated... we really like the campus and the city of Casablanca- Sanou
...everything is fine here in Casablanca. We are settled in our student accommodation and we really enjoy living with other students. Before classes started we were able to visit Casablanca with the help of the Centrale Casablanca BDE... visit the traditional markets, the Hassan-Il mosque and discover the local cuisine. The courses are diverse, rich in new knowledge and a great continuation of the programme in Nantes... - Pyrahn

A new destination in September
The students will start the next academic year with another semester abroad. They'll be off for their Advanced Business courses to South Africa (TSiBA), Germany (WFI Ingolstadt School of Management, Universität Regensburg), Belgium (UFSIA Universiteit Antwerpen), India (XIME, MDI Gurgaon), and Poland (Lodz University of Technology).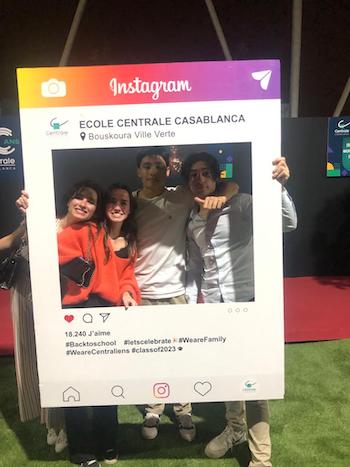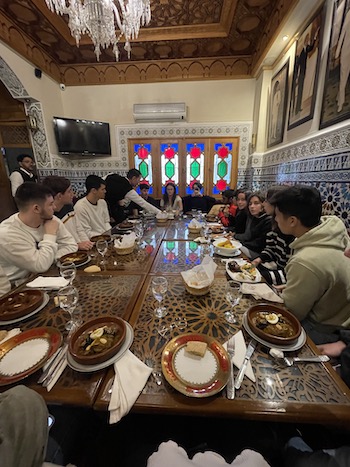 BBA Big Data & Management at a glance
Four years of blended learning - at the conclusion of the demanding four-year programme, graduates will have acquired a unique blend of advanced technical skills (advanced computing, data analysis, cloud computing) and cross-functional management expertise (finance, management, marketing and strategy).
International exposure - Programme fully taught in English to a mixed cohort of French and international students in a multicultural learning environment. Students will spend a minimum of 15 months abroad, including two semesters taught at a partner university or on the respective offshore campuses.
Meeting market demand in new professions - the programme sets out to address the growing market demand, in France and internationally, for dual managerial and technical expertise in the collection, processing and analysis of data to improve company performance. Company involvement in the curriculum is thus key to ensuring that it is fully in line with the market's expectations.
► Learn more about the BBA Big Data & Management
Published on March 6, 2023
Updated on March 6, 2023