Blue Day Green Ship & Green Port: join us on 4/10!
The CARGO cluster is joining forces with the Pôle Mer Bretagne Atlantique, the MEET 2050 institute and CORIMER to co-organize a national event on the theme of "GreenShip and GreenPort". See you on 4 October at Centrale Nantes!
On October 4, 2023 All day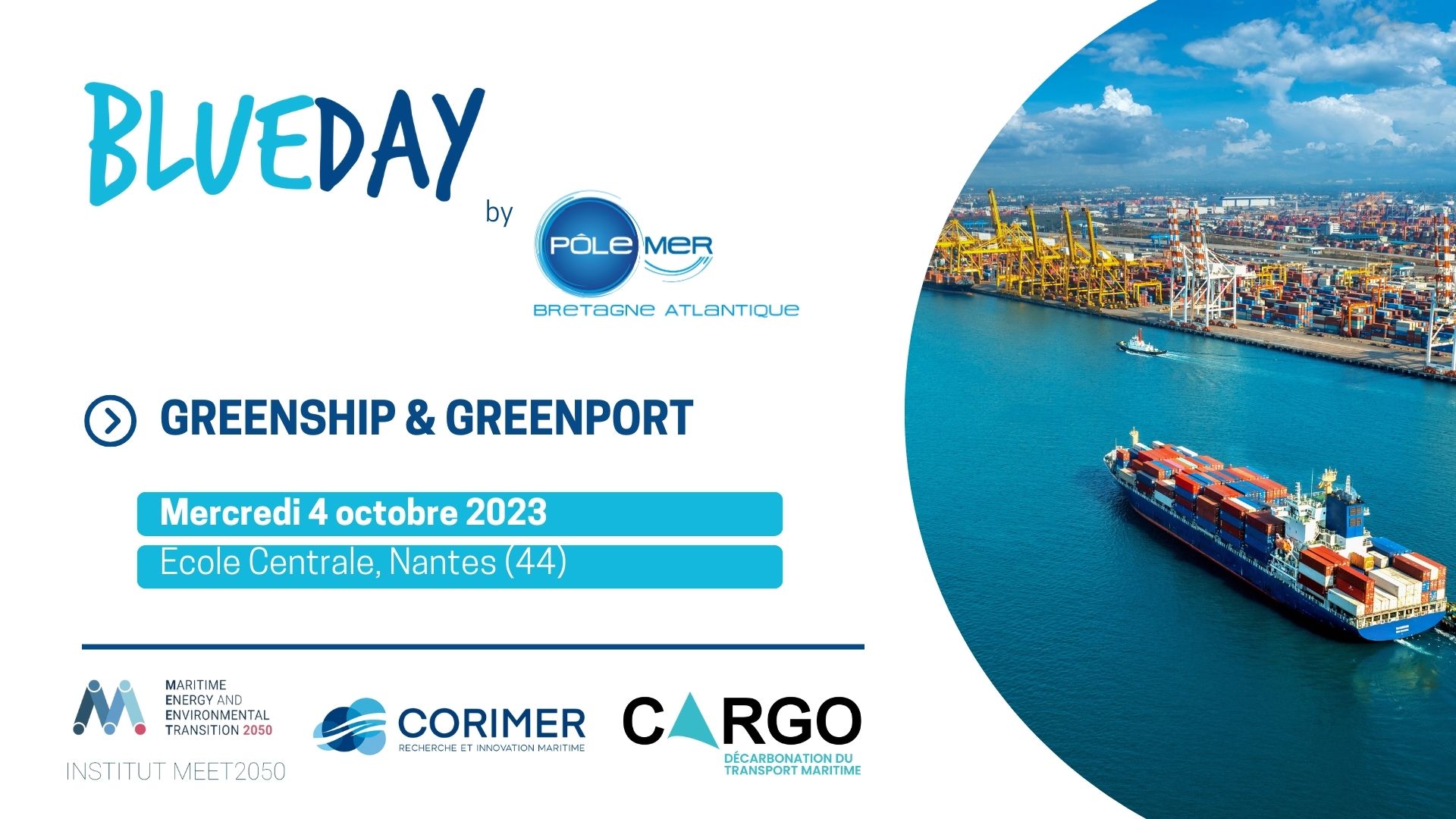 This event will provide an opportunity to discuss the decarbonization roadmaps for the Maritime sector:
Greenship
and
DGAMPA
, as well as to present CARGO and establish the link with the MEET2050 program of the institute for maritime decarbonization.
The day will also be an opportunity for players to network, to work on their prerequisites for launching future projects, and to identify possible themes for collaboration.
Published on August 29, 2023
Updated on September 1, 2023