Breast cancer: GeM researchers working on developing an 'organ-on-a-chip' using biofabrication
Breast cancer is the most common cancer. Lifestyle and environment are now considered as risk factors for cancer.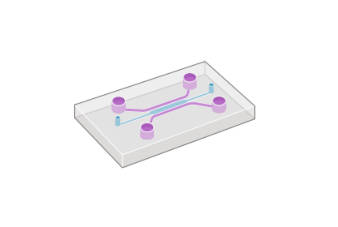 The increasing incidence of breast cancer in younger women has lent urgency in the quest to reduce the level of risk, especially in light of the aggressive nature of these cancers.
For this project, Luciano Vidal and Jean-Yves Hascoët, researchers at the Research Institute in Civil and Mechanical Engineering (
GeM
), aim to develop an 'Organ on a Chip' using biofabrication in order to study these risk factors.
This project has a national and international impact and brings together several institutions such as the
Institut de Cancérologie de l'Ouest
,
Inserm
, and Centrale Nantes. It is funded under a call for projects from the
Institut National du CAncer (INCa)
on the synergistic effects of cancer risk factors on breast tissue epigenome.
It is led by Sophie Lelièvre, Professor Emerita of Cancer Pharmacology at Purdue University and also Senior Scientist at the Institut de Cancérologie de l'Ouest. She has 25 years of experience in the field of breast cancer research.
Published on December 16, 2021
Updated on January 5, 2022