MINT Exhibition: learn more about the project undertaken by engineering programme students of the Environment - Mobility - Health Specialisation
The students of the Environment - Mobility - Health project-based specialisation invite you to discover their MINT project through an exhibition from 18 to 25 March at Centrale Nantes.
From March 18, 2022 to March 25, 2022 All day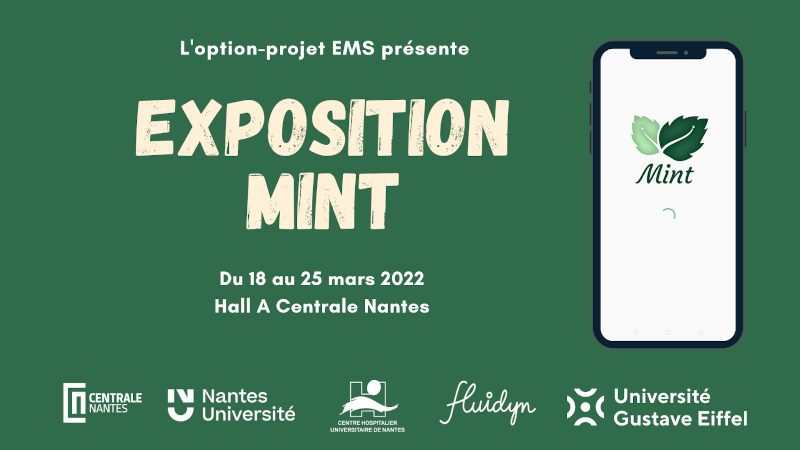 The
Environment - Mobility - Health
project-based specialisation, which opened at Centrale Nantes in 2020, aims to develop a mobile application that allows users to select an itinerary for a given journey that minimizes their exposure to pollutants and pollens. These pollutants include fine particles in the air and toxic gases emitted by traffic. The application is targetted first and foremost at people with respiratory problems, but more generally, any health-conscious city dweller who can use and benefit from it.
The project for the application, known as MINT, is being carried out in partnership with the Nantes University Hospital and Gustave Eiffel University. Taking routes with less exposure to pollution is essential for patients with respiratory diseases. The Gustave Eiffel University provides its know-how to the students, particularly in terms of scientific methodology, pollution modelling and the writing of scientific publications.
Learn more about the project through an exhibition in Hall A at Centrale Nantes from 18 to 25 March.
Published on March 15, 2022
Updated on March 15, 2022