Folle journée de l'imagerie nantaise 2017
(Extraordinary day of imaging, 2017) Save the date! Centrale Nantes is one of the organisers and host of the second edition of the Folle journée de l'imagerie nantaise on 7th February 2017.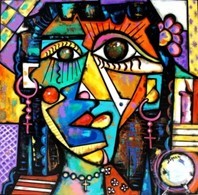 Over 150 people are expected to attend this second edition, which is co-organised and supported by a dozen academic institutions in Nantes. The entire Nantes-based community working in the imaging field will be present on Tuesday 7th February on the Centrale Nantes campus.
The high level of attendance and scope of presentations at the first edition (held at the University of Nantes on 2nd February 2016) have led to the definition of five main themes for this year.
Far from being mutually exclusive, these themes will be explored across the four sessions of the day in a continued effort to boost the all-important interdisciplinary exchanges.
THEMES
Instrumentation and acquisition protocol
Image interpretation and analysis
Data storage and exchange, compression, distributed computing
Data visualisation, image production, augmented reality
Interdisciplinarity for and/or by image

Partners and organising bodies:


Image credit: Robert Sgarra
Published on January 6, 2017
Updated on March 21, 2017