Inclusion and prevention: Cpas1option charter
At the end of March 2022, the school signed the Cpas1option charter at a seminar held at Centrale Marseille. Read on to learn more about this charter.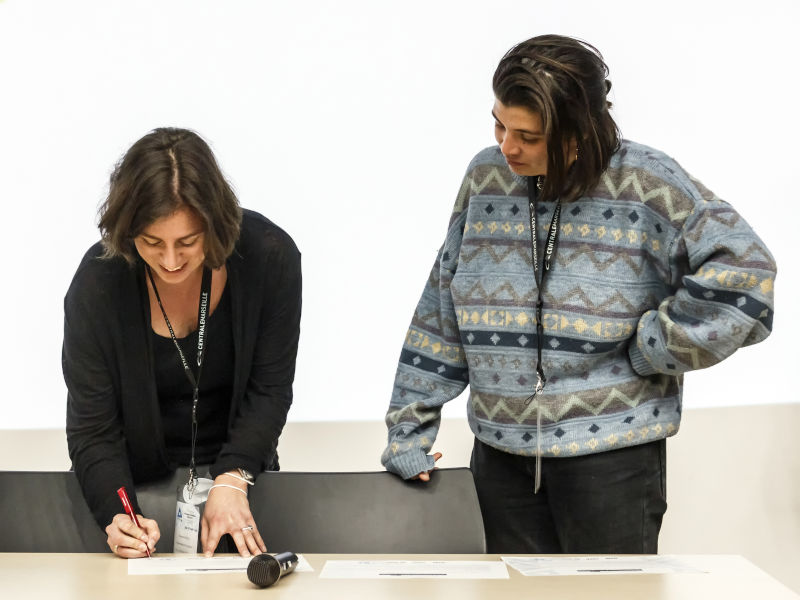 Centrale Nantes was represented by Stéphanie Breuil, Head of Student Life at Centrale Nantes, and Lilou Wattez, Vice President of the BDE.
Cpas1option
is the result of close collaboration between the CDEFI (Conference of Deans of French Schools of Engineering), the CGE (Conférence des Grandes écoles) and the BNEI (Bureau National des Elèves Ingénieurs). This cooperation led to the production of a handbook with essential advice to ensure the smooth running of events organised by student associations. The aim of this approach is to promote collaboration between the various associations on campus.
On 28 and 29 March 2022, following the Cpas1option seminar organised at Centrale Marseille, the management of Centrale Nantes and the BDE Eléphantômes re-signed the charter which sets out eight principles for safe events:
Have management and student associations work closely together with the involvement of external prevention partners
Train all those involved in student life
Identify high-risk behaviour and potential dangers
Raise awareness among all students and staff
Implement tools and related measures
Identify and react to instances of addiction
Fight against gender-based and sexual violence and deal with cases
Improve on a continuous basis and over the long term
Through this charter, Centrale Nantes affirms its willingness to act in a concerted manner to more effectively fight against the use and risky behaviour linked to festive activities and addictive behaviour, as well as against harassment, discrimination and gender-based and sexual violence (GBV), through a global prevention approach based on the institutions' good practices.
This approach is part of a general commitment by the school in this area, with the creation, for example, in September 2022 of a
support and reporting services in the event of harassment and gender and sexual violence.
►
Download the Cpas1option charter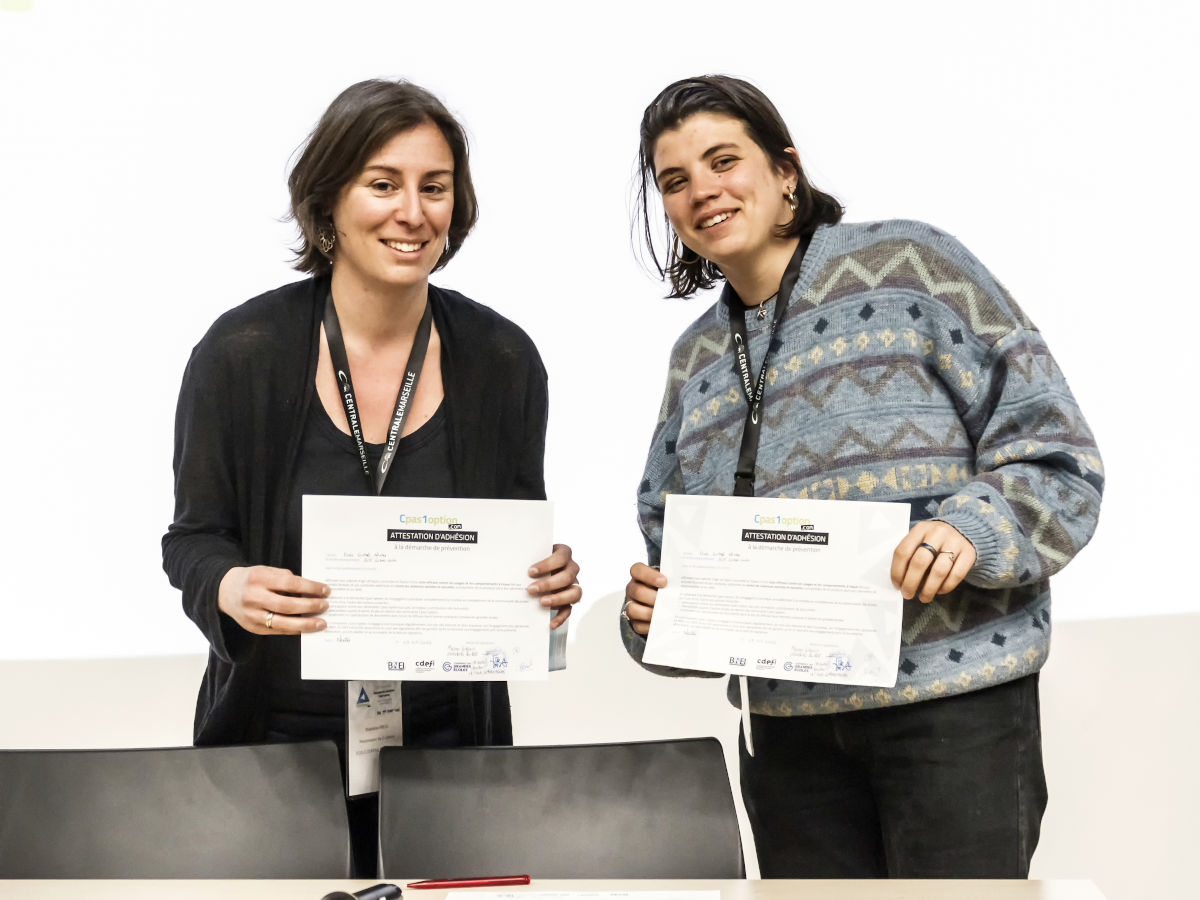 Published on October 24, 2022
Updated on October 24, 2022