Centrale Nantes at the 'Salon de l'Etudiant' on 7 October
Centrale Nantes will be present at the 'Salon de l'Etudiant des grandes écoles', to be held at the Nantes Convention Center on Saturday 7 October. Émilie Poirson, the school's Deputy Director, will be taking part in two round tables.
On October 7, 2023 from 09:00 To 17:00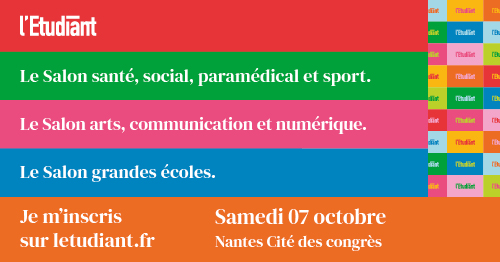 Looking to find out more about the competitive entrance exams? Not sure whether to opt for business or engineering studies? Come along to the Salon de l'Étudiant des grandes écoles on 7 October in Nantes.
During the event, a number of conferences will explore the issues involved in choosing a course of study and the specific features of each establishment (in French).
Émilie Poirson, Deputy Director of Centrale Nantes, will be taking part in 2 round tables (in French):
10 a.m.: What is a grande école?
How do you get admitted, and at what level of study? Attend our round tables to find out all about these "bankable" courses of study.
She will be speaking alongside Nicolas ARNAUD, Director of Programs and Director of Audencia Grande École.
3:00 pm: Engineering schools: which entry level?
Sitting a competitive entrance exam, choosing a general engineering or specialized school: a close-up look at the different entry routes
She will be speaking alongside Jean LE GUEN, Director of the CESI campus in Nantes, Redouane DJELOUAH, Director of Campus Ouest and Pascal PINOT, Director of ESILV.
►
Learn more about the event
Published on September 26, 2023
Updated on September 26, 2023