Sara Al Haj Sleiman, PhD student in the GeM Institute, receives the Corporate Social Responsibility prize from l'Ecole Française du béton
Sara Al Haj Sleiman, a PhD student in the Research Institute in Civil and Mechanical Engineering (GeM) at Centrale Nantes, won the Ecole Française du Béton's Corporate Social Responsibility prize, for her research results presented at the 13th Fib PhD symposium held in Paris on 22 July 2021.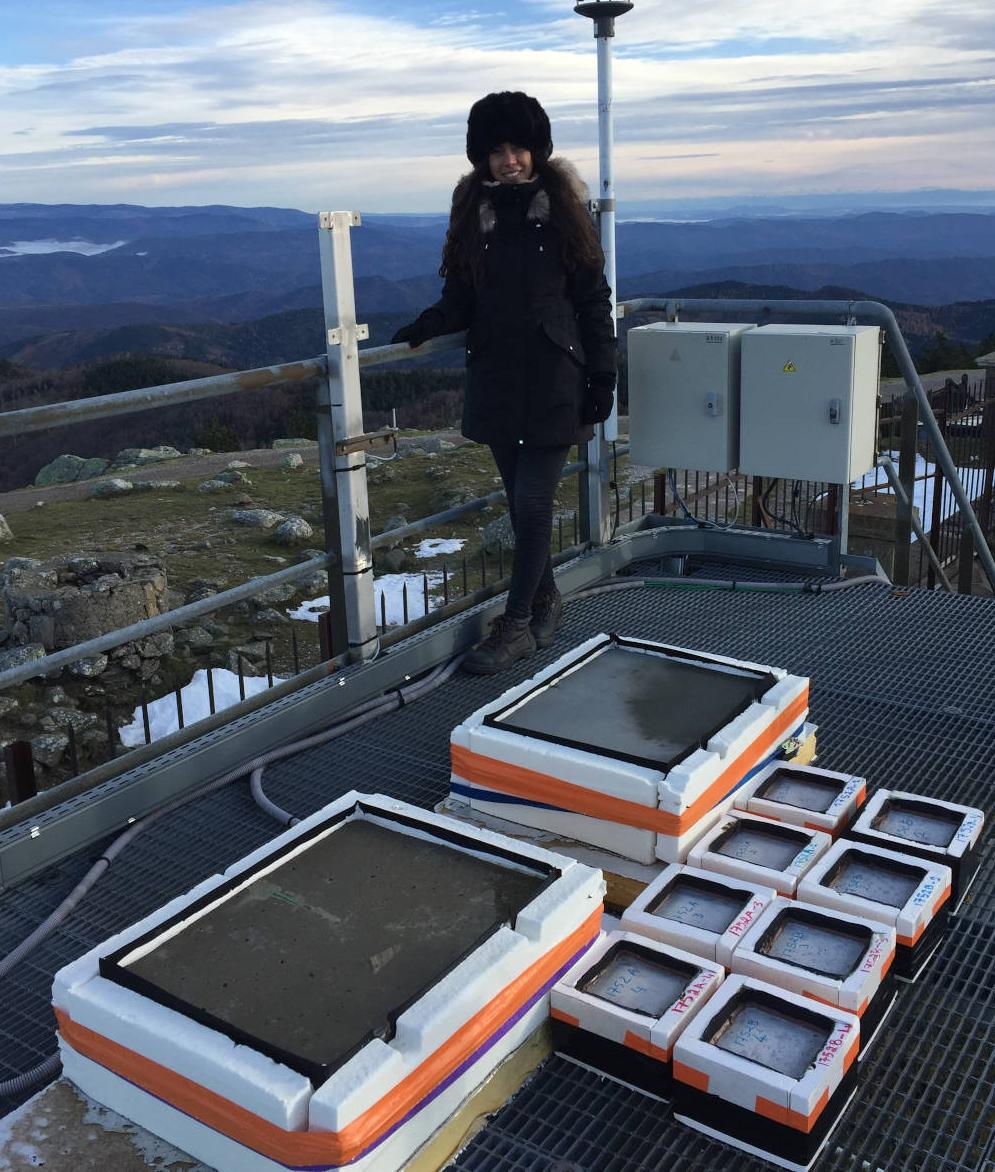 The award recognises Sara's thesis work on the durability of concrete structures. Sara Al Haj Sleiman carried out her research work under the supervision of Professors Frédéric Grondin and Ahmed Loukili alongside Dr. S. Y. Alam and Dr. L. Izoret of the SFIC and was conducted within the framework of a CIFRE thesis financed by the Syndicat Français de l'Industrie Cimentière (SFIC).
The originality of this research comes from the
combination of innovative on-site experimentation coupled with laboratory tests and completed by advanced modelling of the physical phenomena at the origin of frost in porous materials
. This work has led to a proposed protocol that would form the basis for a European standard aimed at finely characterising the frost behaviour of concrete. Construction companies will thus be able to use it to qualify the resistance of their materials to this very damaging weathering of concrete-based constructions. This approach will enable the concrete industry to propose responsible solutions for the future of construction.
Congratulations to all team!
Fib International PhD Symposium in Civil Engineering
Since its inception in 1996, the
Fib International PhD Symposium in Civil Engineering
has become a highly respected scientific meeting, connecting young researchers and high-profile scientists alike. This event provides an excellent opportunity for PhD students to share scientific thoughts and findings with the international research community from all over the world in the following fields: innovation in materials and structures, construction technology, structural analysis and design, durability and life assessment, sustainability and life cycle assessment and monitoring and structural assessment.
Organised by Fib - the
International Federation for Structural Concrete
, the 2021 edition of the symposium brought together pre-selected international PhD students.
Published on October 4, 2021
Updated on November 9, 2022