The Nantes 1900 digital device receives an award
The Nantes-based digital initiative "Nantes 1900", to which Centrale Nantes contributed, has received a 'Territoires innovants' (Innovative areas) award from the Interconnectés Association.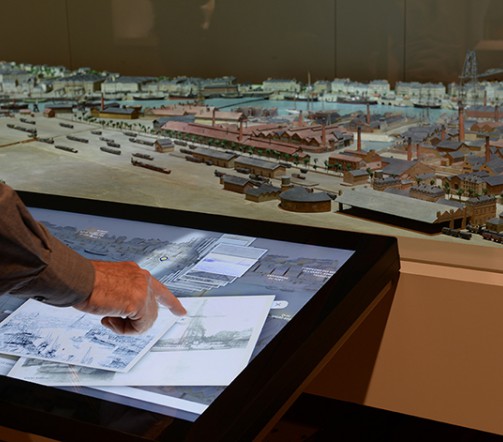 The city of Nantes and the Castle of the Dukes of Brittany received a gold award in the Culture category for the
Nantes 1900
project.
This multitouch device, based on the model of the port of Nantes made for the Universal Exhibition of 1900, provides access to a knowledge base describing the territory of the port at the dawn of the 20th century. Three large format touchscreens are available to visitors, their navigation choices are illustrated by light signals on the model.
This work is the fruit of a research and development programme undertaken under the initiative of the Castle of the Dukes of Brittany, in collaboration with the Centre François Viète (University of Nantes) and the
IRCCyN
laboratory (Communication and Cybernetics Research Institute of Nantes), together with technical input from Devocité.
The device is on display at the History Musuem of Nantes, room 21, Castle of the Dukes of Brittany.
Published on January 5, 2017
Updated on March 23, 2017