Webinar: Centrale Nantes and the Health sector
Centrale Nantes Etudes (the school's Junior-Enterprise Association) and Centrale Nantes Alumni are joining forces to organise theme-based round tables. This first round table, which will take place on Wednesday 14 October 2020 at 7pm, will focus on the health sector! Whether you are a student, graduate or staff member interested in the health sector or just curious about the career path of alumni in the sector, do not hesitate to join in.
On October 14, 2020 All day
Round table chaired by: Nina Rauscher, VP 2020-2021 of Centrale Nantes Etudes.
Speakers:
Anais HIJOS, Data Analyst and Business Intelligence at Amgen, a world leader in biotechnologies
Aurélien SIMOES, Healthcare & Life Science Senior Consultant at EY
Constance FOURCADE, PHD Student at KEOSYS Medical Imaging and Centrale Nantes
Rebeca VETIL, Artificial Intelligence Researcher at Guerbet working on Pancreatic Cancer detection using Deep Learning and Computer Vision
Rémi FILLIOL, Project Manager at Servier
Guillaume HEGER, Computational Biologist at GlaxoSmithKline (GSK)
They will be happy to share with you the path they took to join the health sector, the reasons that led them to choose this sector and how they imagine the health of tomorrow.
There will be time set aside for discussion at the end of the webinar.
The number of places is limited, so don't forget to register quickly!!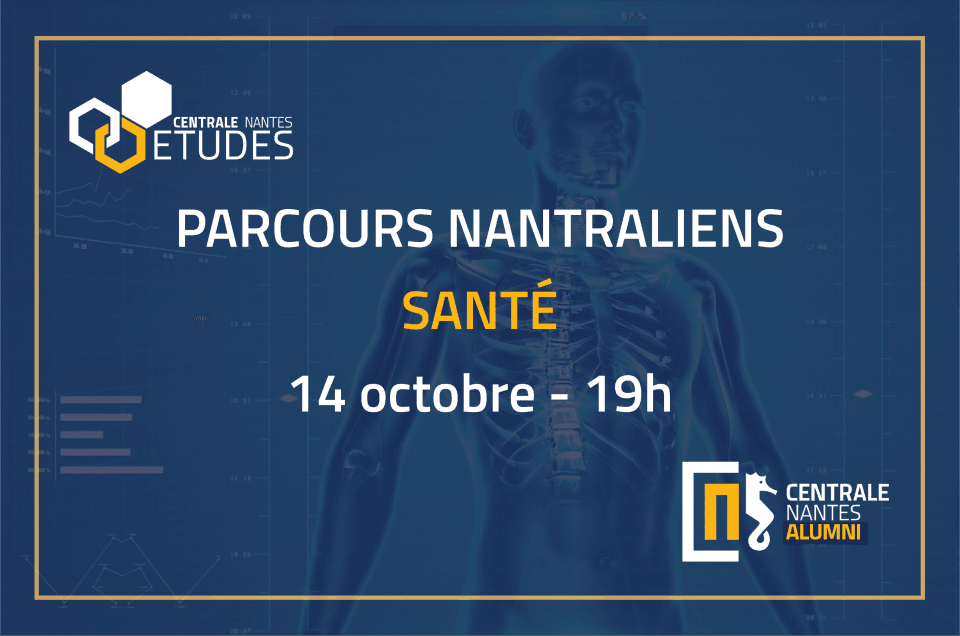 Published on October 13, 2020
Updated on October 13, 2020