Zephyr & Borée - startup in the Centrale Audencia Ensa incubator, selected by ArianeGroup for the ocean transport of the new Ariane 6 launcher to French Guiana
Zephyr & Borée, sail freight pioneer and start-up in the Centrale-Audencia-ensa incubator also supported by Atlanpole, is a shipping company specialized in the design and use of low-carbon shipping.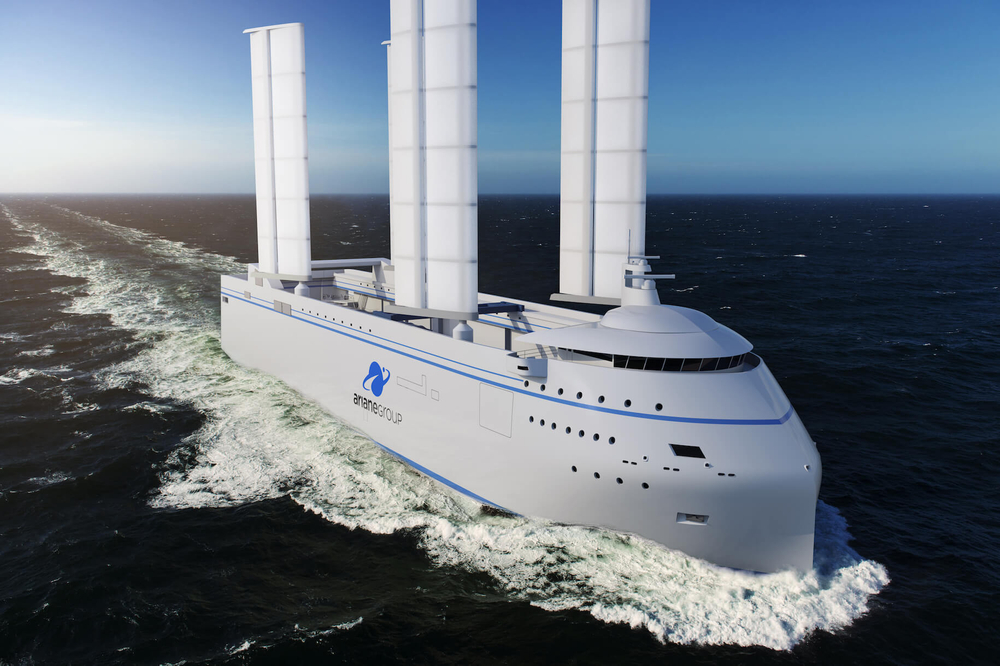 Zephyr & Borée joined forces with Jifmar Offshore Services, in a joint venture called Alizés, which has won the tender launched by ArianeGroup to provide the Ariane 6 shipping service with a dedicated vessel. Alizés has chosen to build a new generation freighter, specifically designed for Ariane 6 transport needs.

Developed in partnership with the naval architectural firm VPLP Design, this 121m-long hybrid vessel will be called Canopée. In order to meet current environmental challenges, this vessel will be equipped with four articulated sails to reduce the vessel fuel consumption by approximately 30% thanks to wind energy. In addition to sail propulsion, the vessel will be equipped with diesel / LNG engines to reduce the ship's polluting emissions (fine particles, sulphur dioxide, etc.).

We have been working for 5 years on the development of modern sails, it is becoming clear that wind energy is part of the future of shipping. We are very happy that ArianeGroup is moving in this direction paving the way for this first sailing freighter which is set to be a trail-blazer. Nils JOYEUX - CEO of Zephyr & Borée.


Published on October 18, 2019
Updated on May 13, 2020