Antoine Connan, a Centrale Nantes alumnus and member of Yannick Bestaven's team tells us about his career and his Vendée Globe in an interview.
Antoine Connan, who graduated from Centrale Nantes in 2018, is a member of Yannick Bestaven's team, the winner of the 2020 Vendée Globe. He tells us about his experience as performance and on-board systems engineer on board the IMOCA Maître Coq IV.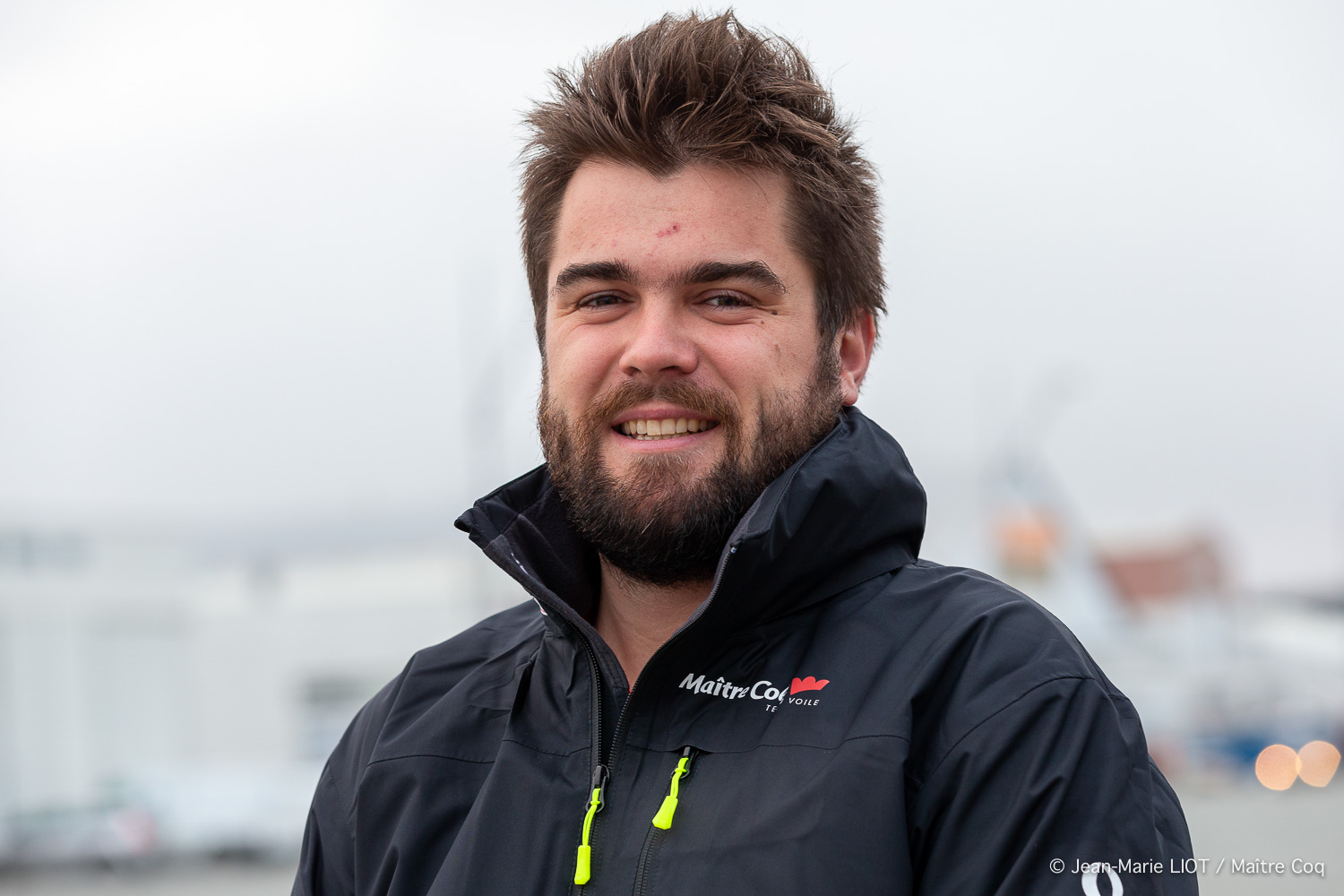 Centrale Nantes: What were your career plans when you enrolled at Centrale Nantes?
Antoine Connan: "I chose Centrale Nantes for its proximity to the sea. The school offered a good fit between academic level, science and a possible opening towards my passion in life: sailing. As soon as I set foot on campus, I got involved in the Sailing Team (TVCN) and joined the APCC Voile Sportive, the Pornichet club created by school alumni. In my second year, I specialized in structural mechanics (specialisation now entitled
Advanced Modelling and Analysis of Structures
) and undertook my first internship in the sailing world in 2016. I chose the
Ocean: Hydrodynamics and Marine Engineering
specialisation in my final year and became interested in naval engineering and sailing as a career. This connection between my passion and my professional activity means that today, I'm happy to go off to work every morning."
Centrale Nantes: How did you come to join Yannick Bestaven's team?
Antoine Connan: "Knowing how to sail and adapting to a boat is fundamental in a team like ours. I had previously only worked in design offices, but, deep down I wanted to join an ocean racing team and I did so through my sailing club's network. What made me a good candidate was my versatility: I had worked on structure, hydrodynamics, data analysis and I had a certain level of sailing experience, having competed in several disciplines including offshore regattas. So, I could take part in the convoys, I was motivated and I wanted to learn. It was this combination that got me the job."
Centrale Nantes: What is your role within the team?
Antoine Connan: "My work in the team includes configuration of the boats' electronics, monitoring the computer-electronic systems and the boat's architecture. The common denominator being, above all, analysis of onboard data and its application to performance. For the record, I am the youngest on the team and the only one behind a computer full time. I had to prove that I was making a positive contribution to the boat."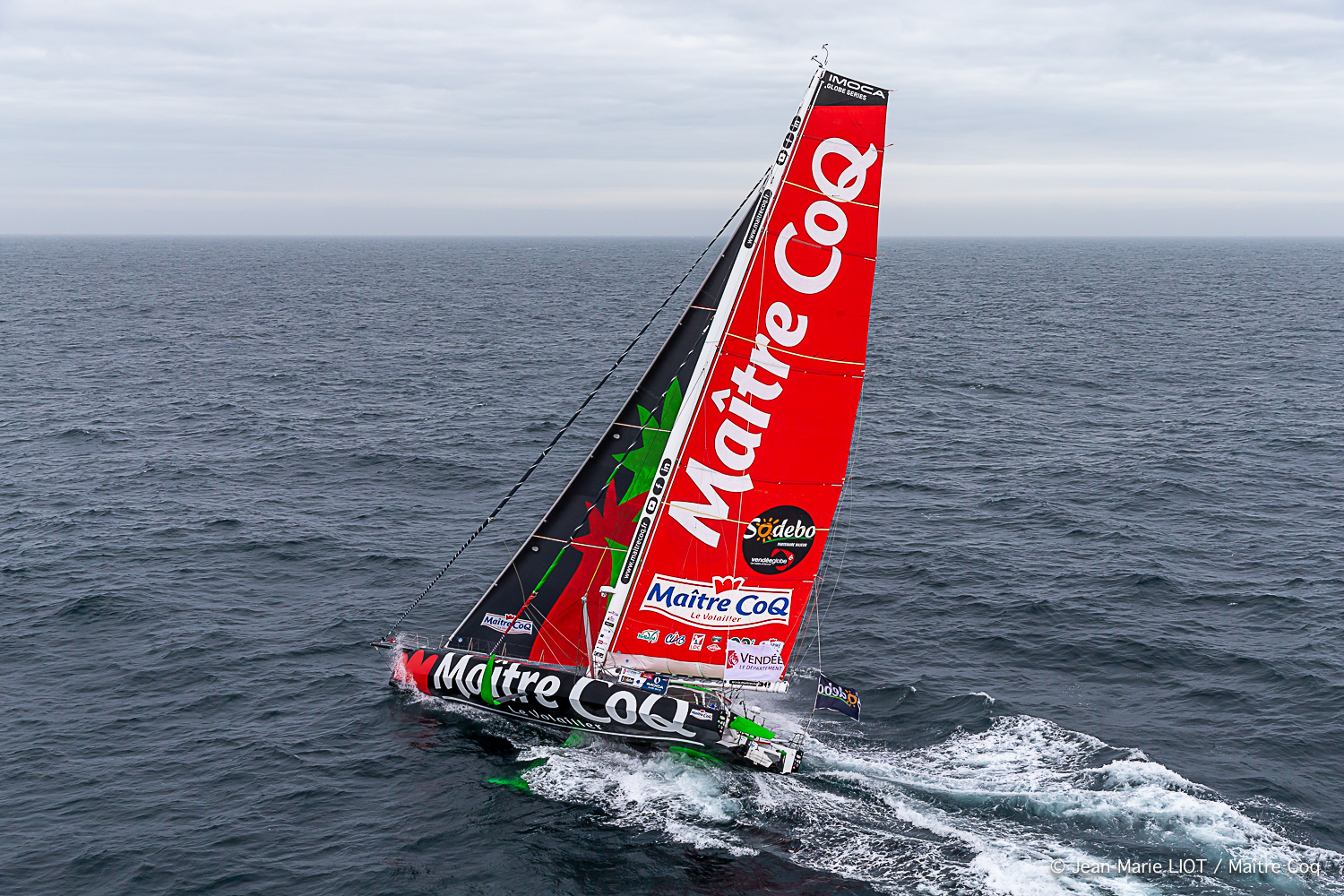 Centrale Nantes: What was your role during the race?
Antoine Connan: "My role during the race was to interact with the boat to help solve any problems. If these proved to be particularly complex, I could call on an expert from outside the team. I also had to make sure that the sensors on board provided the right data, were properly calibrated, did not fail, and that if they did fail, this would be detected immediately and the skipper would be notified. At the same time, I was in charge of anticipating what would happen after the race, to think about future system developments and modifications to the boat's architecture."
Centrale Nantes: What's the Vendée Globe like for those on ashore, like you?
Antoine Connan: It's stressful. It was a first for me and I had to assume responsibility if something went wrong, but I had great faith in Yannick and the way he handled the boat. I was part of his first line of communication on technical issues and he called on me directly on several occasions. Thirty-six hours from the finish line, he contacted me about a problem with a sensor and after half an hour of discussion, we solved the problem."
Centrale Nantes: If you had the opportunity to renew the experience, would you do it again?
Antoine Connan: "Without a second thought! I really want to continue working on these racing boats. These IMOCAs are just like racing cars where reliability is key. There are always technical issues and you have to constantly upgrade your skills and develop new expertise. It's exciting."
photos by Jean-Marie LIOT / MAITRE CoQ.
Published on February 8, 2021
Updated on February 9, 2021