Ocean: Hydrodynamics and Marine Engineering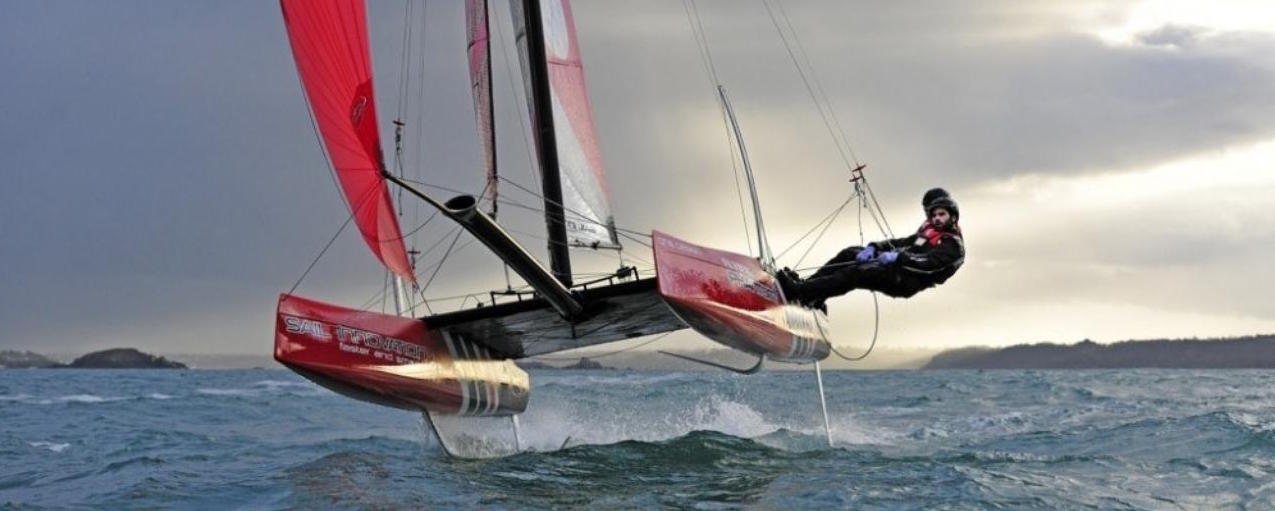 Head: Félicien BONNEFOY
Objectives
The aim is to provide the students with the scientific and technical knowledge in hydrodynamics and ocean engineering to allow them to address societal issues linked mainly to energy (offshore oil, marine renewable energies) and maritime transport (building of environmentally-friendly ships and transport of offshore wind power).

With regards to the offshore oil sector, sustained global demand for fossil fuels is driving engineering firms and oil companies (Subsea7, Saipem, Technip, Total, Doris Engineering, SBM Offshore, Principia etc) to develop new technological solutions for prospection and production in increasingly difficult environments: deep sea areas, the Arctic, etc. The issue of decommissioned offshore structures also needs to be addressed.

The industrial development of Marine Renewable Energies will be significant in the coming years, especially in France following the award, in April 2012, of four offshore wind farms along the French coast to two industrial groups (EDF-Alstom-WPD Offshore-Dong Energy-Nass & Wind and Areva-Iberdrola-Eole Res). On a European level, 5 GW of capacity have been installed and connected to the grid. This sector is expanding rapidly.

Other sectors (underwater generators, offshore floating wind turbines, wave energy, ocean thermal energy) are currently under development by the main industry players (DCNS, EDF, Alstom etc.) The short term objective is to build prototypes for testing at sea.

New opportunities are set to appear in the naval sector over the coming years in response to different challenges at national and European level: building of more environmentally-friendly ships (improved performance and lower fuel consumption, waste reduction etc) and of vessels specifically designed for the transport or maintenance of offshore wind turbines.
List of Courses
General Concepts of Hydrodynamics
Water Waves and Sea States Modeling
Wave-Structure Interactions & Ship Stability
Numerical Hydrodynamics 1
Moorings & Manoeuvrability
Experimental Hydrodynamics
Lifting Profiles
Numerical Hydrodynamics 2
Ship Structure & Maritime Economy
Fluid-Structure Interactions
Focus on Optimization, Sailing Ship & Simulations
Marine Renewable Energy & Oil&Gas
Project 1 and 2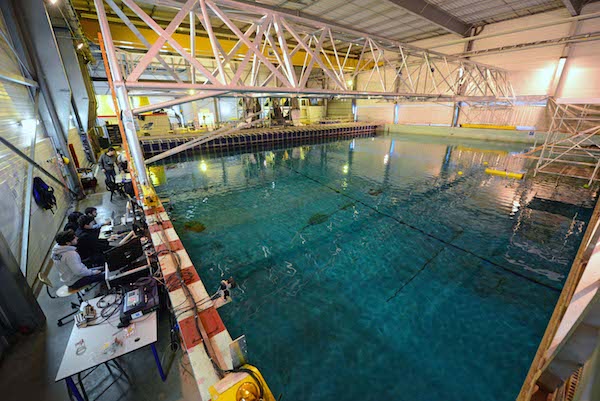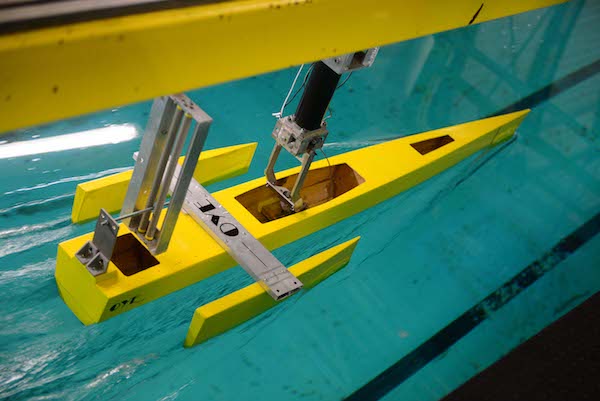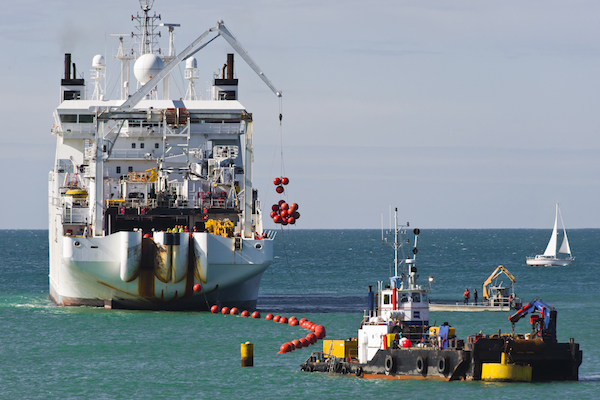 Examples of past projects
Architecture of a floating wind farm (LHEEA Laboratory, ECN)
Numerical simulation of cylinders for riser sizing (HydrOcean)
Large scale modelling of coastal currents (DCNS)
Design and build of two electrically propelled boats (Hydrocontest student competition)
Examples of past internships
Offshore data analysis and study of anchor line fatigue (Exeter University, UK)
Modelling of the dynamic behavior of an anemometer (Ecole Navale, Brest)
Study of models using coastal environment software MIKE FM (DHI, Denmark)
Study of an offshore facility (Innosea, Edinburgh, UK)
Sectors of activity and employment prospects
The students are prepared for careers mainly in offshore oil, offshore wind energy, tidal energy, offshore floating wind turbines, wave energy, ocean thermal energy, maritime sector. The knowledge acquired also affords employment opportunities in coastal engineering (coastline management and preservation), numerical simulation in hydrodynamics and fluid mechanics.

This specialisation benefits from national and international visibility and recognition, which combined with the diversity and dynamism of this field, translates into excellent career prospects for its students.
Published on November 2, 2015
Updated on November 19, 2020