Capgemini and Centrale Nantes sign a partnership agreement to help Centrale students acquire advanced digital skills
Capgemini and Centrale Nantes signed a partnership agreement to strengthen their long-term collaboration and provide support for computer and digital science students in their training and professional integration.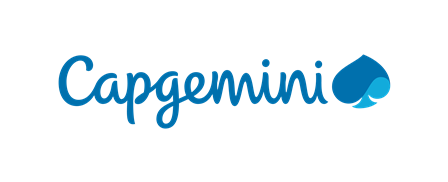 The specialisations involved in this partnership include
software engineering
and the
Digital City
.
This partnership provides for a number of actions, including:
Interview workshops during the Forum Atlantique allowing Capgemini to meet future trainees and students to be better prepared for this exercise,
The participation of Capgemini experts on technological innovation topics, such as recently on Building Information Management (BIM),
Full day visits to the Capgemini site for groups of students to meet the teams, discover the work environment and different professions.
Alongside its involvement in the engineering programme, Capgemini also has a hand in Centrale Nantes' Executive Education programmes for job seekers who are interested in a career in web development.
a partnership which complements the collaboration already initiated through a joint sponsoring activity over the past two years: the Citylab Hackathon run by the Centrale Audencia ensa Nantes Alliance.
50 Centrale Nantes graduates currently employed at Capgemini, nearly half of whom work in the Nantes area, the remainder working for Capgemini elsewhere in France or abroad.
"This partnership with Centrale Nantes puts the long-standing collaboration between our two structures on a formal footing. We recruit Centrale Nantes students every year, whether it be for internships, degree apprenticeships or for their first job. We chose to be in close proximity with Centrale Nantes students throughout their training, in collaboration with the teaching staff. This agreement, which we are launching this year, will allow us to reinforce our partnership and launch new initiatives with the support of our 'Ambassador' student on campus. Delphine Renard, HR Director for Capgemini's Technology Services in France.

Cap Gemini's three core businesses - management consulting, computer system and application integration and managed services - are a real opportunity for our engineering students and our Executive Education trainees, in line with school's focus on innovation and training. This type of partnership, in the digital sector, makes us and must continue to make us think about how the curriculum should evolve. Laure Quedillac, head of corporate partnerships at Centrale Nantes
Published on April 3, 2018
Updated on April 3, 2018