Centrale Nantes and Stevens Institute of Technology team up to offer a double PhD degree programme and unique international opportunities
On Friday 20 October 2023, Centrale Nantes established an unprecedented partnership with Stevens Institute of Technology in the United States (New Jersey). This offers extremely advantageous conditions for engineering programme students, whereby they can work towards both a French PhD from Centrale Nantes and an American PhD from Stevens Institute of Technology.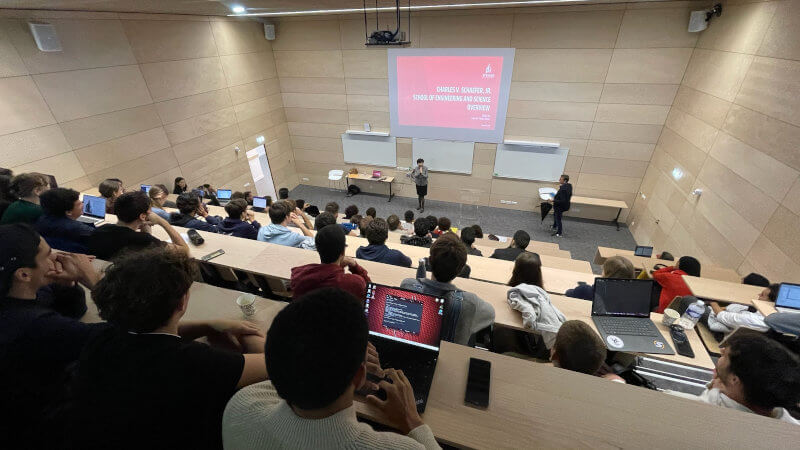 In line with its commitment to making R&D careers more attractive to students, Centrale Nantes has adopted a
proactive policy to promote PhD studies
(
doctorate specialisation
for final-year engineering programme students, doctoral information day, etc.). This partnership with
Stevens Institute of Technology
is a valuable contribution towards encouraging engineering students to pursue PhD studies. Centrale Nantes' ambition is to develop a true knowledge and skills society, helping young graduates to meet the needs expressed by both socio-economic and academic sectors.
Our engineering programme students who decide to pursue a PhD are choosing an rewarding and stimulating experience that leads to the highest internationally-recognised university degree, thus guaranteeing them a fulfilling educational and career path. This partnership with Stevens Institute of Technology also offers them a unique two-year experience in the United States, further broadening their international outlook.
- Jean-Baptiste Avriller
, Director of Centrale Nantes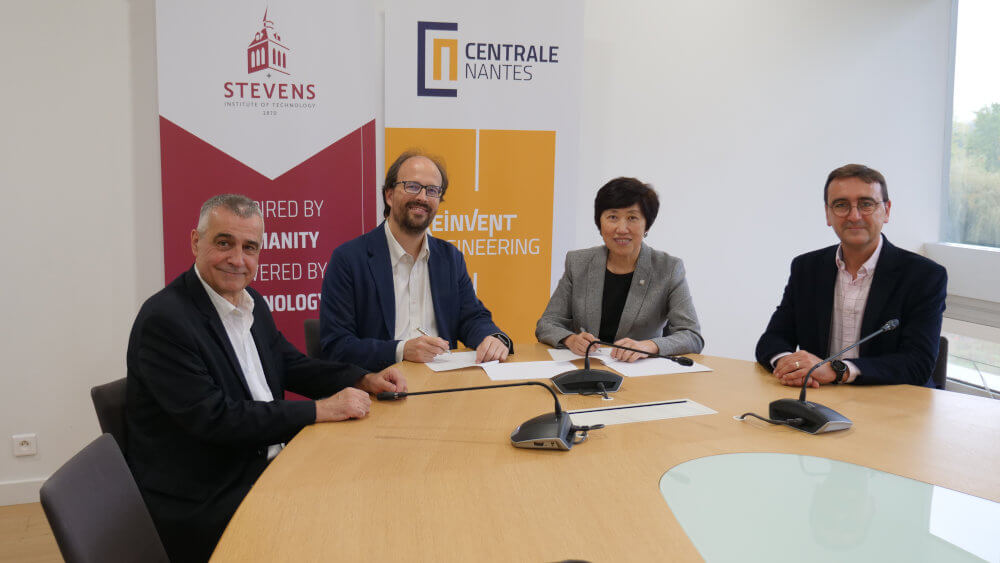 From left to right: Christophe Pierre, Professor in the Mechanics Department at SIT, visiting professor at Centrale Nantes, Jean-Baptiste Avriller, Director of Centrale Nantes, Jean W. Zu, Dean of Charles V. Schaefer Jr. School of Engineering and Science at SIT, Franck Plestan, Dean of Research at Centrale Nantes
Centrale Nantes welcomed a delegation from Stevens Institute of Technology on campus to mark the signing of this partnership. Members of the delegation had the opportunity to present the Institute and the terms of the double PhD degree to Centrale Nantes students, who were commended on their excellent scientific skills.
This exceptional programme is geared towards all Centrale Nantes students with an interest in research and innovation, who are planning to work in deeptech and/or looking to pursue an international career.
From the start of the 2024 academic year, funding will be made available to cover 4 years of thesis work
(2 years provided by Centrale Nantes and 2 years by Stevens Institute of Technology)
in 4 scientific areas
: signal/image processing, mathematics, robotics and civil engineering. This initiative is likely to be repeated in the years to come, on topics to be defined.
►
Download the press release
(in French)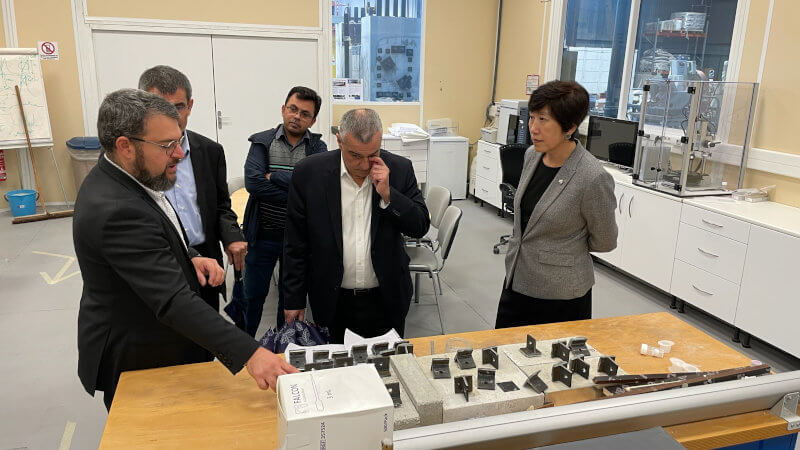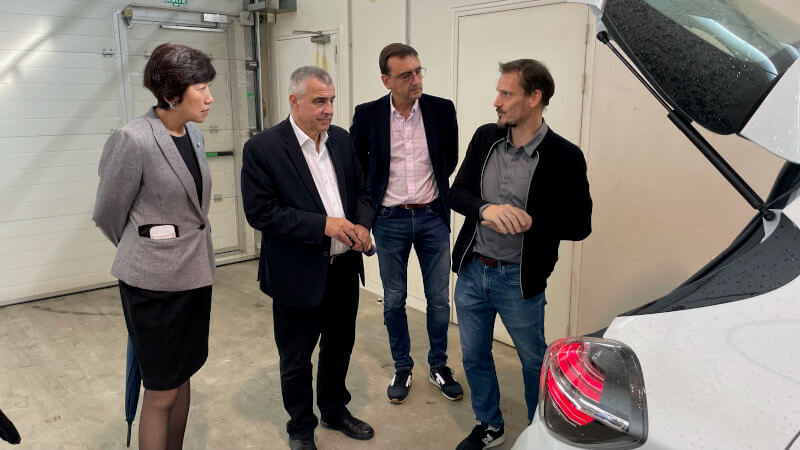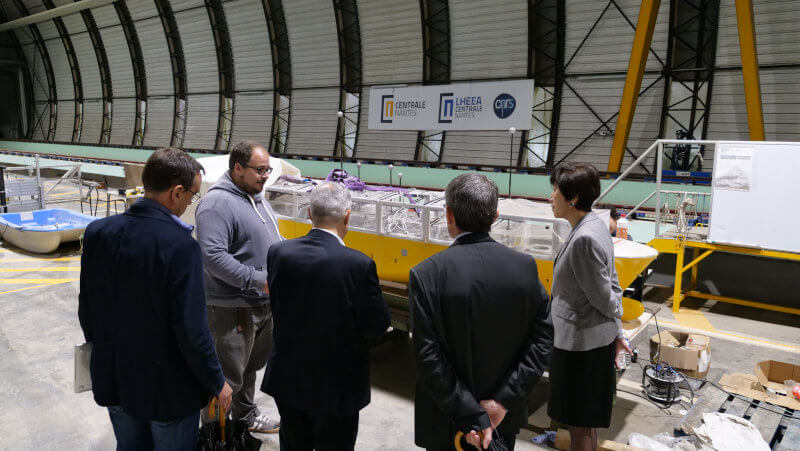 Published on November 8, 2023
Updated on November 8, 2023