International (partnership / study)

,
Centrale Nantes hosts Naval Group (formerly DCNS) and the National Defense University of Malaysia
Centrale Nantes hosted a Malaysian delegation from Universiti Pertahanan Nasional Malaysia and DCNS officials on its campus on 22 February. Objective: to develop a Naval Architecture Technology Master.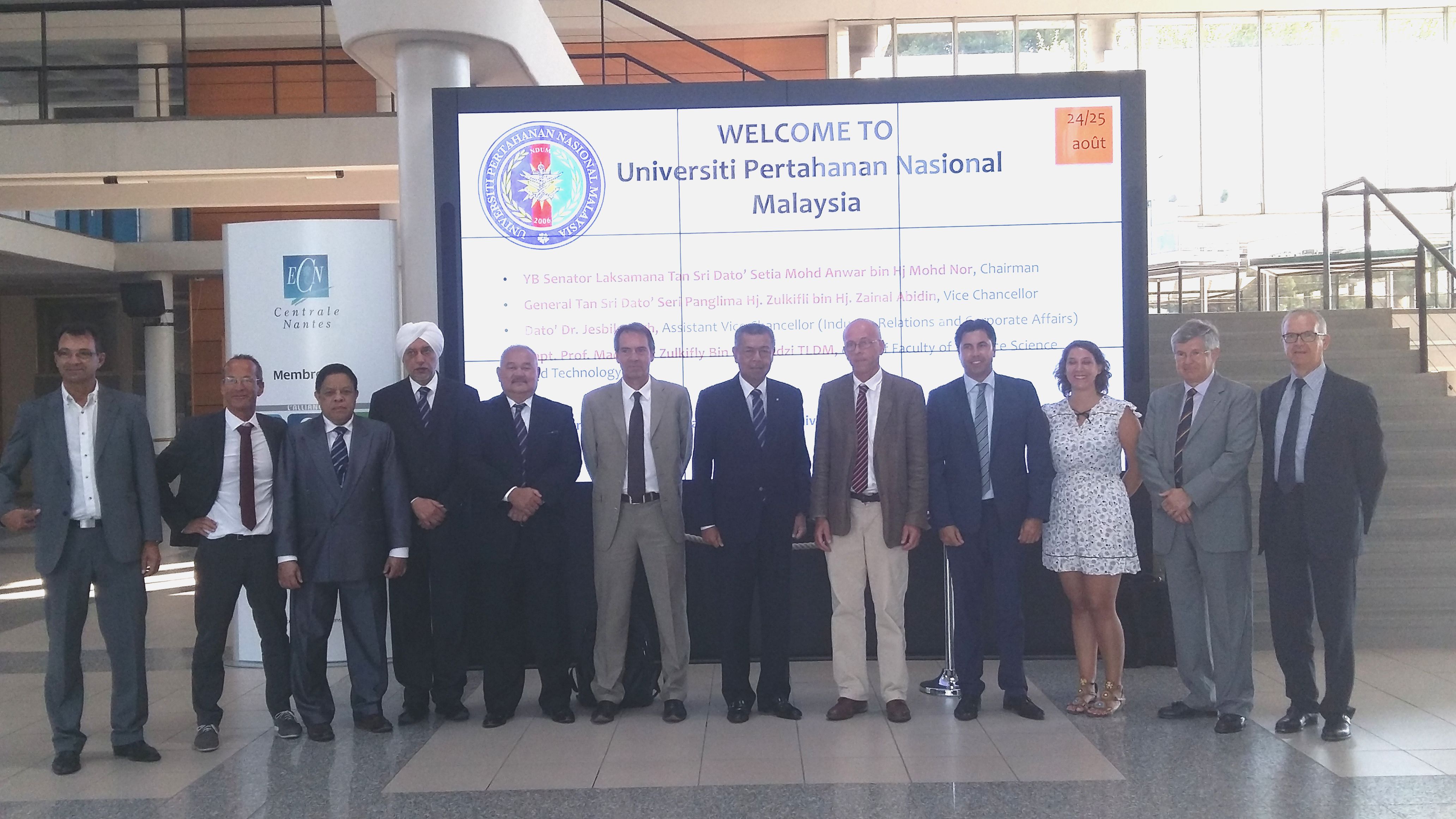 Many managers from DCNS and UPNM (Universiti Pertahanan Nasional Malaysia), who traveled from Kuala Lampur, met with Centrale Nantes General management to lay the groundwork for a partnership aiming to create a Master Naval Architecture Technology. This delegation had already came at the end of August 2016 in order to launch the discussions.
Published on March 21, 2017
Updated on June 29, 2017