Sustainable Development: "Grand Baromètre" survey results
First focus on Centrale Nantes' commitment to Sustainable Development, as part of the week of the same name: the school's responses to the 'Manifesto for an Ecological Awakening' survey.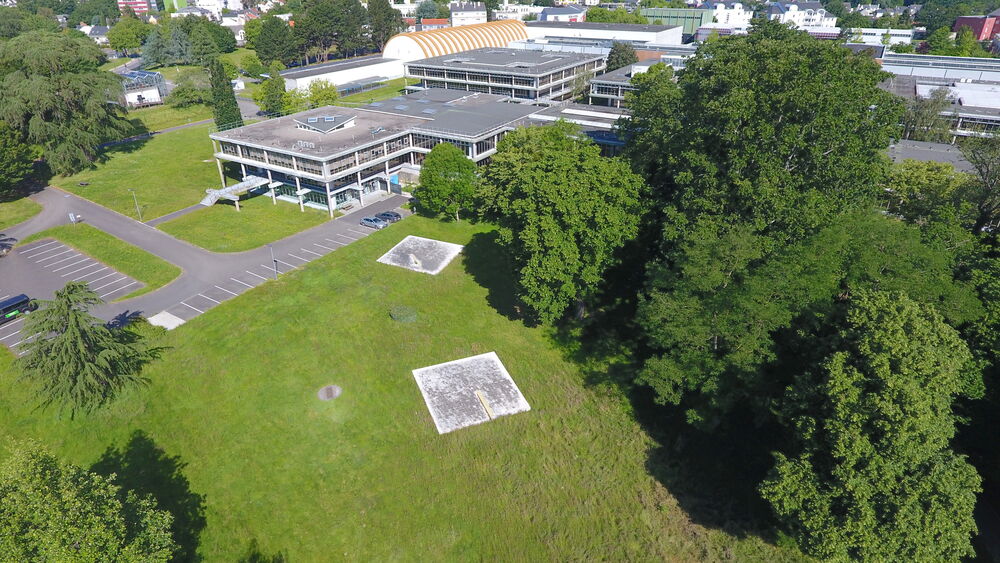 The European Sustainable Development Week is a European-wide annual initiative, organised in France by the Ministry for Ecological Transition, with events held from 18 September to 8 October. To mark this occasion, Centrale Nantes is confirming its commitment to an eco-responsible approach. This commitment is expressed through concrete action taken in collaboration with school students and stakeholders.
One such action is our response to the survey in the "
Manifesto for an ecological awakening
" signed by students. Known as the "Le Grand Baromètre", this survey assesses the commitments of higher education institutions to ecological transition on 6 key issues:
Strategy and governance of the institution
Inclusion of environmental issues in the curriculum
Career prospects
Research activity
Associative life
Sustainable practices on campus
Below are a few excerpts selected from the responses submitted by Centrale Nantes.

Strategy and governance of the institution
Sustainable development has been part of Centrale Nantes' strategy since 2006 and subsequently driven by various action plans, including the appointment of a sustainable development director in the summer of 2020. Since 2006, several courses - both core curriculum and specialisation courses - have been created to prepare students for the challenges and careers associated with ecological transition. Students are involved in most of the campus' sustainability studies and projects - carbon footprint, energy and water management, green spaces, conference organisation, etc. - through tutored projects, student contracts and internships.

Inclusion of environmental issues in the curriculum
A course on Energy, Environmental and Climate Issues for Engineers is mandatory for first-year students on the engineering programme. The curriculum of the degree apprenticeship programme in partnership with ITII includes a course on Corporate Social Responsibility, Life Cycle Assessment. Centrale Nantes also offers specialisations: "Engineering for Ecological Transition", "Net-Zero Emissions", an Advanced Master's degree in "Key Player in Energy Transition", and an Erasmus Mundus Joint Master degree in "Renewable Energy in the Marine Environment (REM+).
The courses in business sciences and human sciences help students to tackle the "soft skills" necessary to conduct the transition in organisations, and to address the notion of collective responsibility: responsibility of the company and of the engineer within the framework of his or her profession.
In addition to the courses provided, Centrale Nantes encourages programme participants to take into account of ecological issues.

Career prospects
A recent survey has revealed graduate interest in positions directly related to ecological transition, whereas others opt for less specific positions, while remaining attentive to the role they have to play and their employer's social responsibility. Centrale Nantes calls on external speakers from companies committed to ecological transition and the social and solidarity economy, to take part in the relevant courses.

Research activity
Energy transition is one of the three major lines of research at Centrale Nantes. It is explicitly integrated within the scientific policy of certain laboratories, for instance in the LHEEA with marine renewable energies. The school has already supported research in this field, and these objectives are included in the job description of some faculty members. In its broadest interpretation, energy transition represents about 40% of the school's research activity.

Associative life
In addition to the working groups on ecology at Centrale Nantes, five associations focus their activities on the management of green spaces, sustainable food, the development of training in the school and at a national level, the integration of sustainable development in associative activities and social entrepreneurship. All 1st year engineering students complete 100 hours of civic engagement as part of their training.

Sustainable practices on campus
In order to assess its environmental impact, Centrale Nantes has already carried out several Scope 3 carbon assessments. The assessment completed in 2018 included business and home-school travel by students and staff. In order to reduce its ecological footprint, Centrale Nantes opted for eco-purification to maintain some of its green spaces. In addition, the school is committed to reducing CO2 emissions linked to heating, notably by renovating buildings and connecting to the Nantes metropolitan heating network (75% renewable). Working closely with the Pays de la Loire region, the school is strongly involved in local and regional bodies, particularly in terms of training, research and innovation. Centrale Nantes participates in the Nantes Metropole CSR Committee and the regional CSR platform.
Published on September 24, 2020
Updated on September 24, 2020