PhD

,

Research

,

Prizes and Awards

,
ICER 2016 Malaysia: PhD Student Ali Nour Eddine receives "Best paper award"
Congratulations to PhD student Ali Nour Eddine winner of the "Best Paper Award" at the International Conference on Energy Recovery held in Malaysia in early December.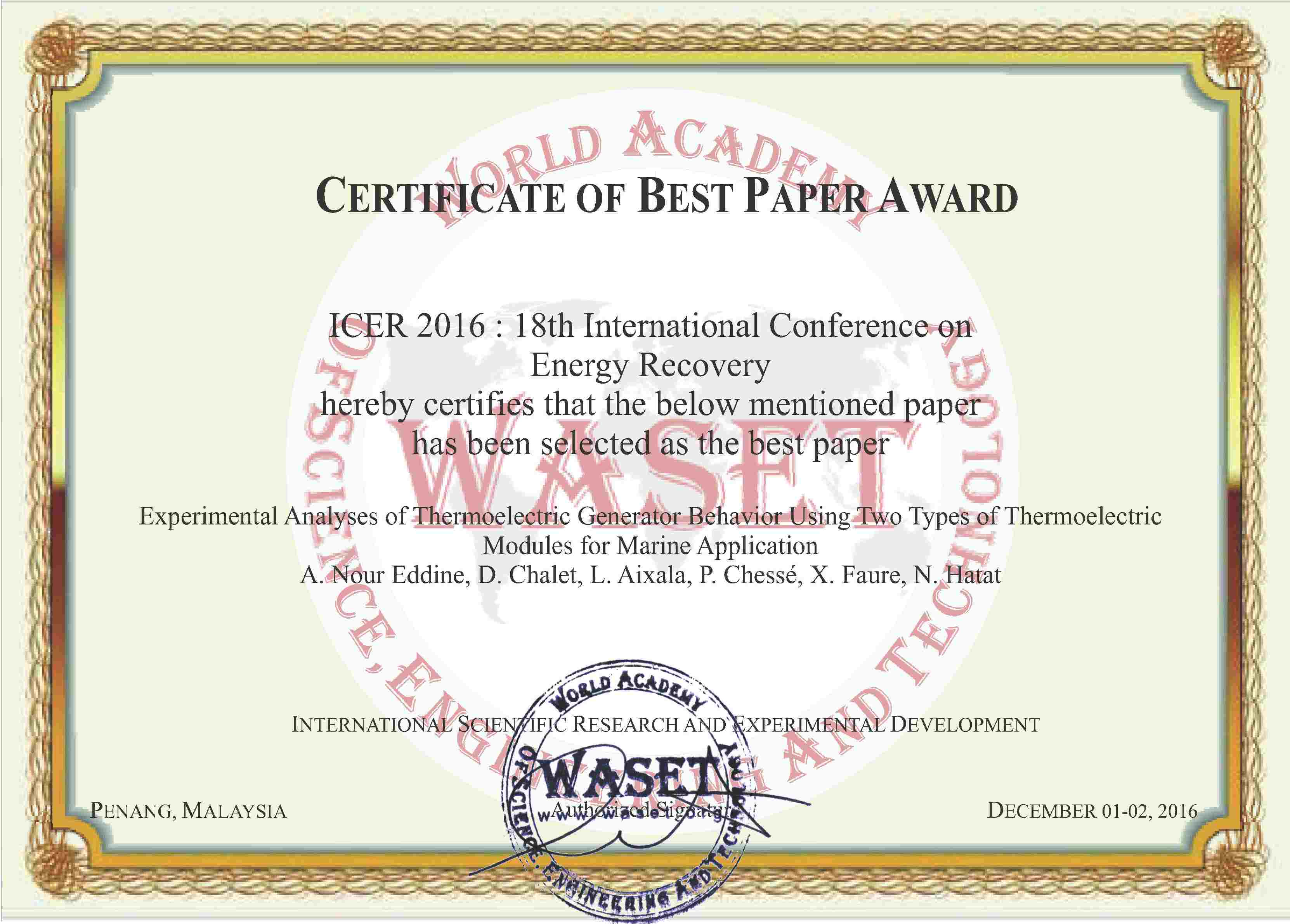 Ali Nour Eddine's thesis research, undertaken jointly with Centrale Nantes and the CEA (French Alternative Energies and Atomic Energy Commission); is focused on the potential for recovering the thermal energy contained in the exhaust gases from internal combustion engines by thermo-electric (Seebeck) effect. His thesis supervisor is David Chalet, Professor at Centrale Nantes.
He presented the paper entitled: "
Experimental Analyses of Thermoelectric Generator Behavior Using Two Types of Thermoelectric Modules for Marine Application
" at the "
18th International Conference on Energy Recovery
" (ICER 2016) in Malaysia in December 2016, winner of the Best Paper Award.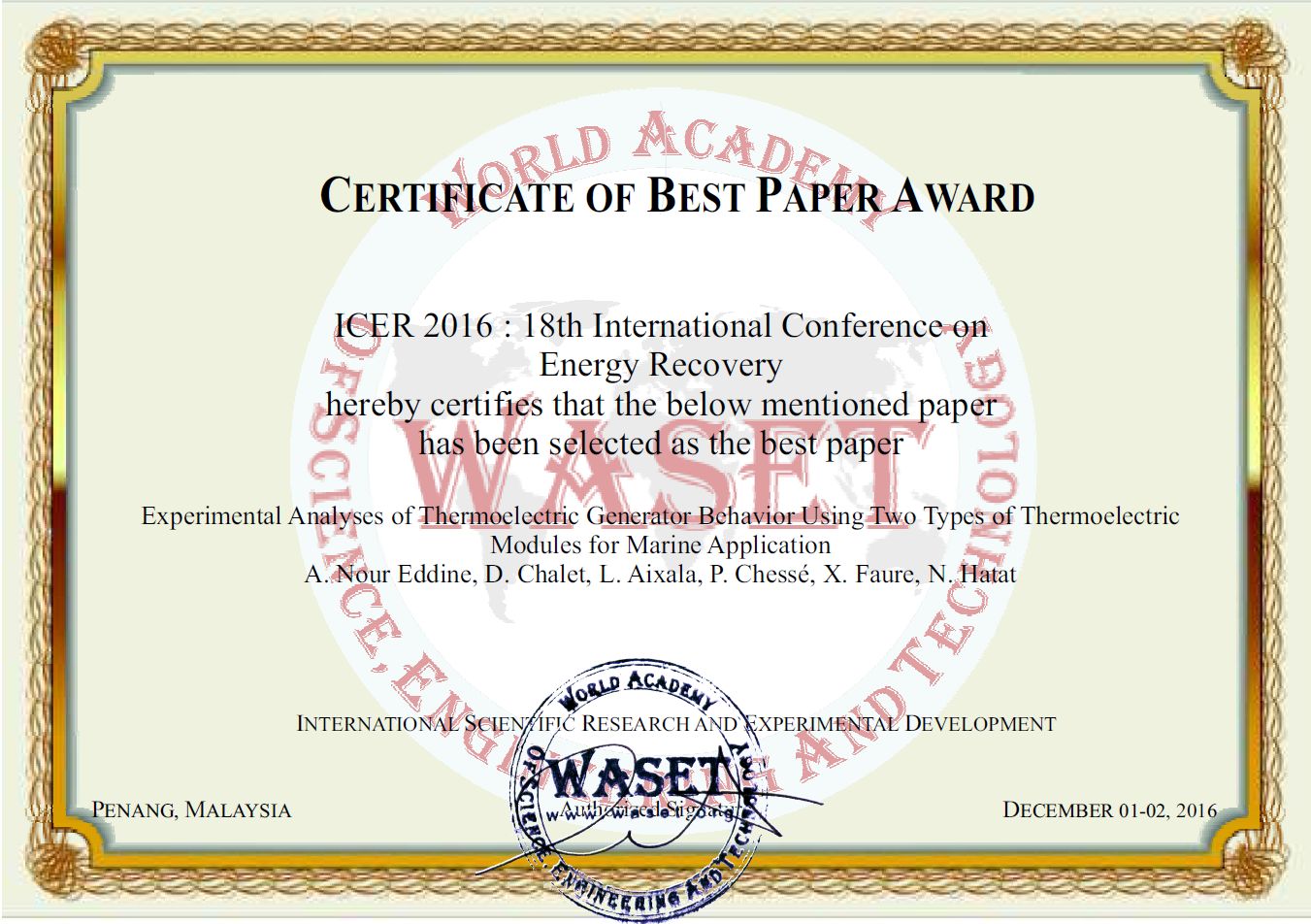 Published on December 14, 2016
Updated on March 23, 2017