Sustainable development

,

student

,

Study Programme

,

Energy transition

,

SDG12

,
Student Business Project (P2E): Veolia - Articonnex - Centrale Nantes Re-use Challenge
As part of the Student Business Project on the engineering programme curriculum, 4 teams of students present their projects in response to the challenge posed by Veolia and Articonnex: How can materials from construction site waste be re-used?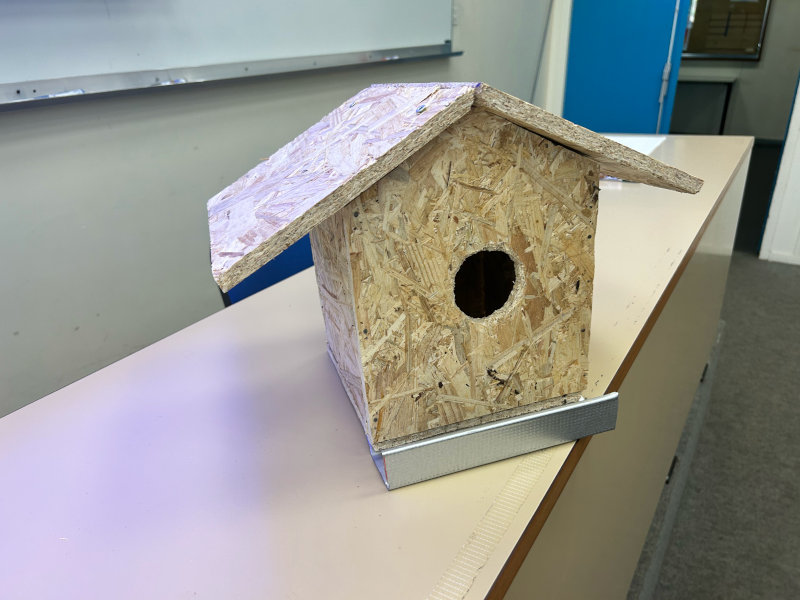 In recent years, environmental issues have led to the emergence of a number of re-use initiatives. This is why our engineers need to be well-versed in the various concepts of the circular economy.
At the beginning of the year,
Veolia
and
Articonnex
set a challenge for four teams of Centrale Nantes engineering programme students. The aim was to remove the obstacles to re-use by developing an industrial product incorporating materials to be recycled. The challenge facing manufacturers is to adapt recycled materials to their manufacturing processes. One of the challenges of re-use is to use materials of varying size, gauge and quality.
The students' brief was to find a mass-market model that would make re-used products accessible to everyone. To this end, they were provided with a catalogue containing references to materials made from building waste.
On Monday 5 June, the 4 student groups presented their project and prototype to a panel comprising 3 Veolia staff, 1 Articonnex staff and 7 representatives from Centrale Nantes. The bird nesting box project was selected by the panel.
Project for a bird nesting box made from laminated wood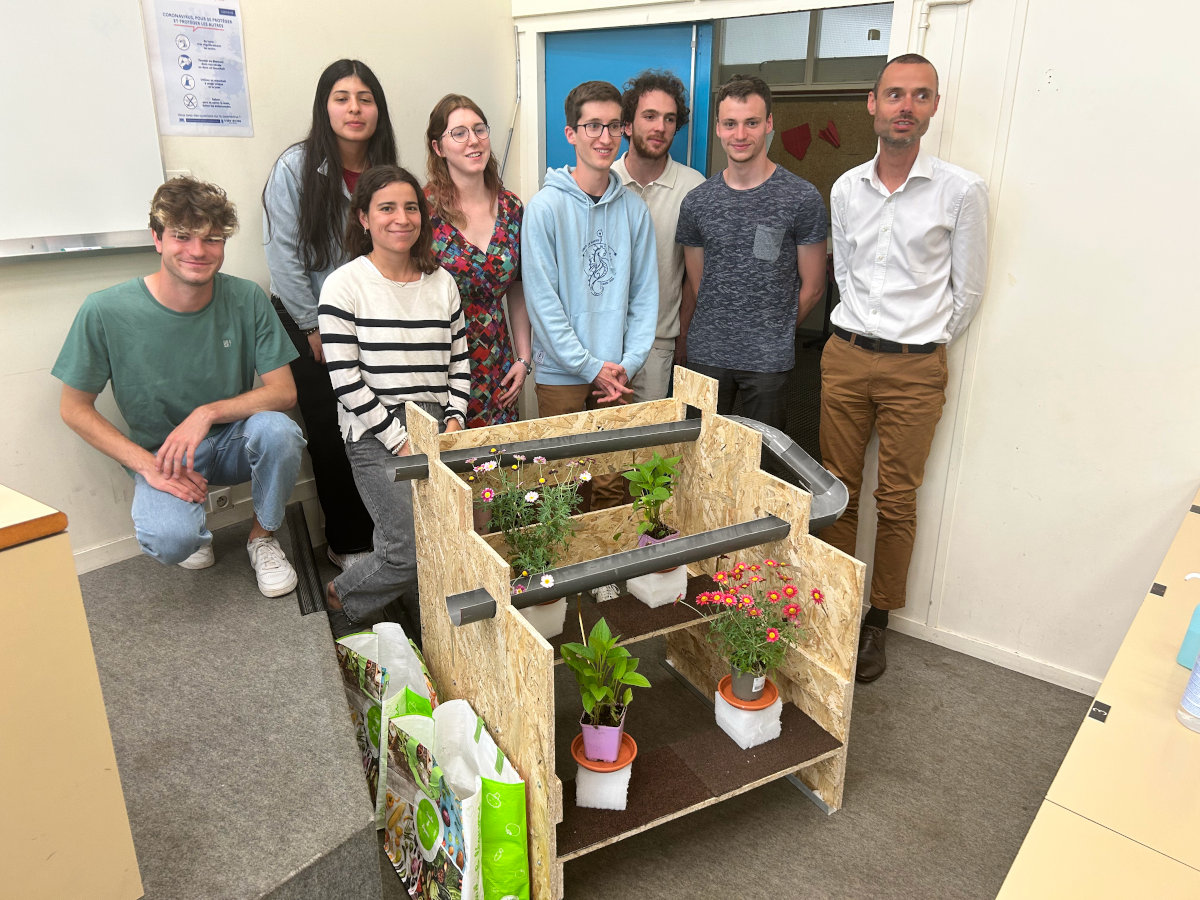 Project for a greenhouse module to store pots, made from plaster rails, steel pipe, carpet and OSB board.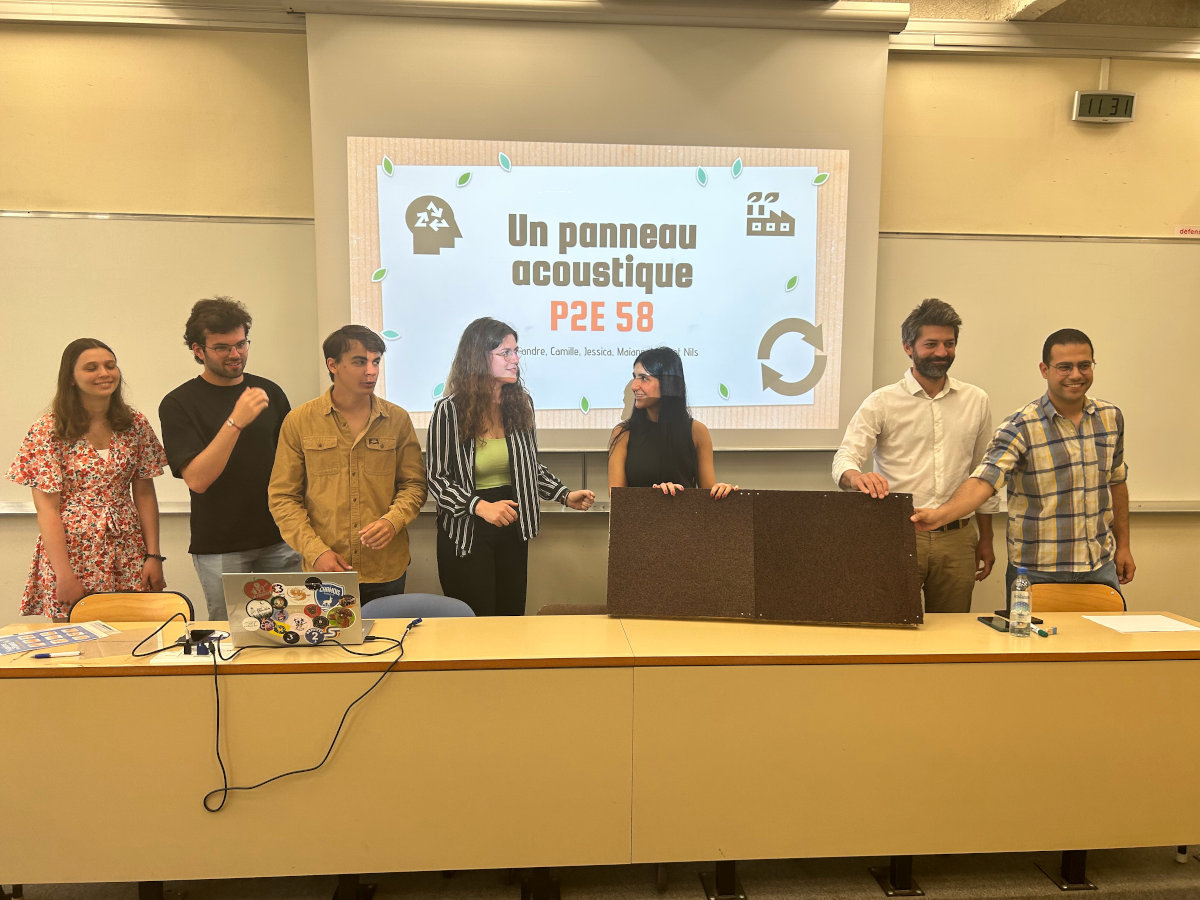 Acoustic panel project designed with OSB board, carpet and fibre glass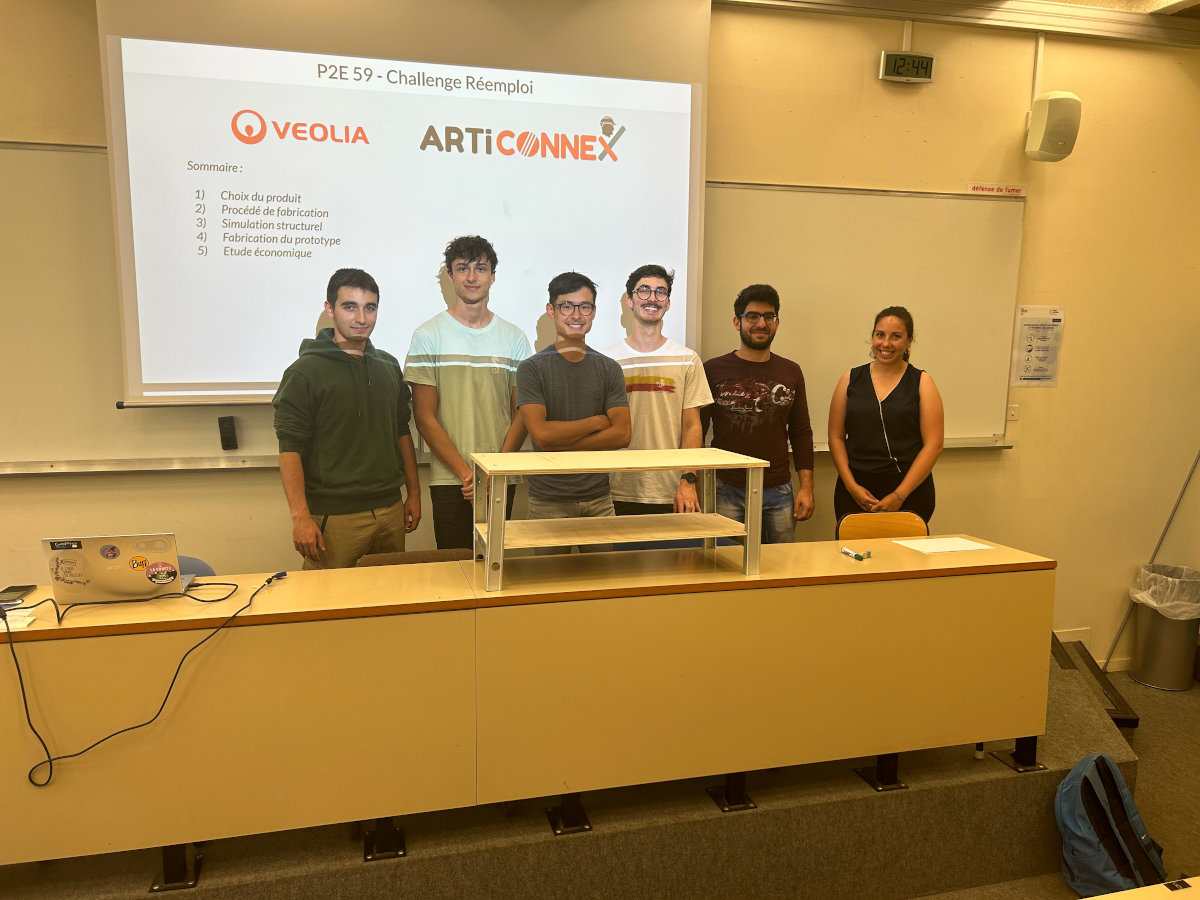 Table project using plasterboard rails with OSB board
►
Learn more about the Student business projects (P2E)
Published on June 21, 2023
Updated on June 21, 2023