Foundation Master's Programme
Programme Objectives
Our one-year Foundation Master's Programme is designed to fully prepare students to meet the complex challenges of our
Master's Programmes
. The programme is ideal for students who need to improve their academic English and study skills before embarking upon a Master's programme at Centrale Nantes. The programme covers all the essential disciplines so that students acquire the requisite range of scientific and language skills.
Face-to-face teaching is planned for all 2021/22 courses.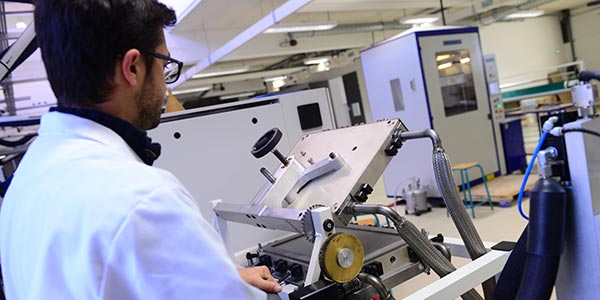 Course Content
The language of instruction throughout is English. The programme comprises 180 hours of face-to-face teaching per semester. Successful completion leads to the award of 30 ECTS credits per semester. Scientific courses focus on technical vocabulary as well as course fundamentals. Each student benefits from the support of a personal academic tutor.
Autumn Semester

coming soon

Spring Semester

coming soon
Admission requirements
Students (free-movers) must either hold a bachelor degree in Science, Technology or Engineering, or be in their final year of a bachelor degree, which must be completed prior to the start of the Foundation Master's Programme.
Students from partner universities with whom we have a Foundation Master's programme agreement may apply in the penultimate year of their bachelor degree.
English proficiency: IELTS 5.5
Tuition Fees and Scholarships
Tuition for the one year programme stands at €6,000.
Successful completion of the Foundation Master's programme guarantees the student a place on one of our Master's programmes with the benefit of an Elite scholarship award of €6,000 for the Master's.
Download learning agreements

coming soon
Published on June 1, 2021
Updated on June 1, 2021
Head of Programme
Eric Le Carpentier (Eric.Le-Carpentier

ea3ae759-cd2c-428c-84bb-300e12046ec8

@ec-nantes.fr)

How to apply
Send your complete application to
foundation.master-adm

8808240a-4b0f-48fa-aa21-6f5bba6d2b9d

@ec-nantes.fr
with the following documents:
Bachelor Diploma (Bachelor Degree holders in Science, Technology & Engineering) if already obtained
Copies of transcripts documenting your grades for your Bachelor Studies
Curriculum Vitae
A statement of purpose
English proficiency (proof/test certificate): IELTS 5.5 or equivalent.