Sustainable development

,

SDG12

,

SDG13

,
Centrale Nantes taking part in European Sustainable Development Week
Sustainable development and social responsibility are part and parcel of Centrale Nantes' strategy. For the first time, the school is taking part in European Sustainable Development Week.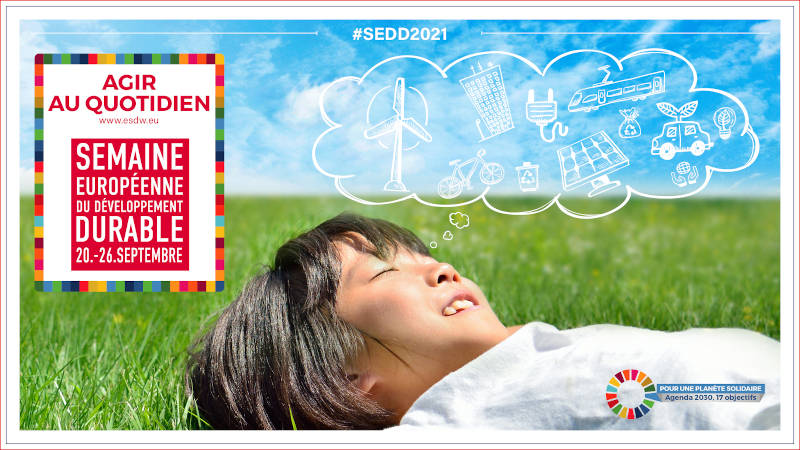 Several actions and activities are on offer for students and staff to mark
European Sustainable Development Week
A survey on eating habits to develop a more sustainable offering
Weekday lunches (of students and staff) account for
8% of Centrale Nantes' carbon footprint
Over the course of 4 weeks, 140 volunteers (100 students / 40 staff) with different eating habits will be able to assess their lunchtime habits through a quick online survey: what proportion of lunches are vegetarian? ready-made? home-made? with meat? on site? at the Crous? in disposable or reusable dishes?
The results will help Centrale Nantes and the Crous to adapt the catering provision via foodtrucks or university restaurants.
The survey is co-financed by the Crous and the CVEC.
Bicycle Challenge
At Centrale Nantes, 18% of students and staff use bicycles for their daily commute.
During the month of October, the Centrale Nantes BDS and the BDE's ecology team are organising a bicycle challenge for campus users. The goal? In one month, to cover as many kilometres as possible by bike, alone or in a team. Several prizes to be won.
In order to take part in the challenge with a fully operational bike, students and staff will be able to attend repair workshops on 30 September with the arrival of Vélocampus on campus.
Published on September 27, 2021
Updated on September 27, 2021