Engineering Science for Housing and Urban Environment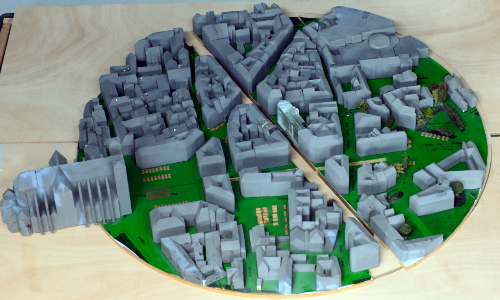 Head: Isabelle CALMET
In partnership with ENSA - Nantes School of Architecture
Objectives
Acquire strong and multidisciplinary scientific skills relating to the physics of city and housing, to meet the major contemporary challenges of city management and design regarding the adaptation to changes and ecological transition. After the core courses, students choose between two options on offer: the Housing option offers specific training for building design; the Urban Engineering option offers training oriented towards management methods of the city and urban environment.
List of Courses
Core Courses
Urban issues
Ecology, city and land
Construction and structural analysis
Information systems and databases
Applied thermodynamics
Urban hydrology and atmosphere
Acoustics, light and solar radiation
Introduction to Building Information Modelling
Project 1 and 2
Housing option courses:
Building technology
Thermal performance of buildings
Air treatment and conditioning
Materials for housing
Urban engineering option courses:
Energy at the city scale
Applied urban hydrology and atmosphere
Management of noise and soil pollution
Planning and transport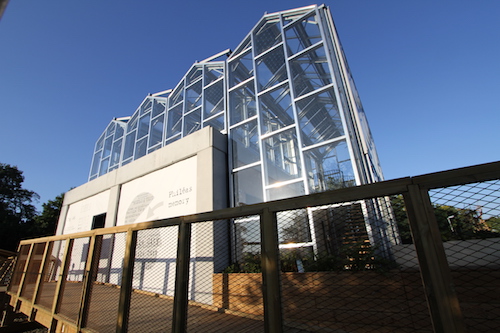 Examples of previous projects
Indicators for Eco-districts
Drinking water network
Regional energy efficiency
Energy consumption forecast (Nantes Métropole)
Energy study of a village (Saint-Fiacre sur Maine)
Urban mobility diagram
Car-free city
Olympic Games and World Cup: impact on the urban development of Rio de Janeiro
Structural calculation of a hotel in Lebanon
Comparative study of wood vs. concrete house
Thermal performance of buildings: case study
Design of a bioclimatic childcare centre (architecture competition)
Sustainable house
Implementation of E+ C- regulations (Bouygues)
Examples of previous internships undertaken
Construction site (Bouygues Construction) to renovate the Santé prison in Paris
Sustainable development approach (Guarani - Brazil)
Management of urban development projects (ARTELIA)
RE 2020 and low carbon construction (Bouygues Bâtiment)
Energy design of the hospital center of Tours (AIA Ingénierie)
Methodology to support designers in reducing the urban heat island effect (OASIIS)
Energy instrumentation of Singapore Sport Hub (DG Energy Control, Singapore)
Design of an urban transport project (INGEROP Conseil & Ingénierie)
Infrastructure for the renovation of a tramway line (SEMITAN)
Thinking buildings as materials banks in Sweden (Anthesis Sweden AB)
3D modeling of infrastructure elements and definition of BIM solutions on the 3Dexperience platform (Dassault Systèmes)
Deployment of digital tools for operating water networks (VEOLIA Eau)
Reliability and optimization of the dimensioning calculation tools for piles and mini-piles (Soletanche-Filiale VINCI)
Sectors of activity
Engineering consultancy
Inspection and certification bodies
Technical centres
Local and regional authorities
Specialist Institutes
Large groups for urban development and service
Career Prospects
Engineer in thermal technology and energy efficiency of buildings
Engineering consultant in urban engineering
Construction site engineer (new build / renovation)
Consulting engineer in sustainable development, energy-building, environmental performance of projects, etc.
Urban development and innovations project manager
Published on November 2, 2015
Updated on July 7, 2020
Download Course Contents
NB 2019/20 Course content provided for information purposes only. 2020/21 syllabus currently in preparation.
Apply as an international student
Apply for the double degree programme
Apply for an exchange year/semester