Engineering for Ecological Transition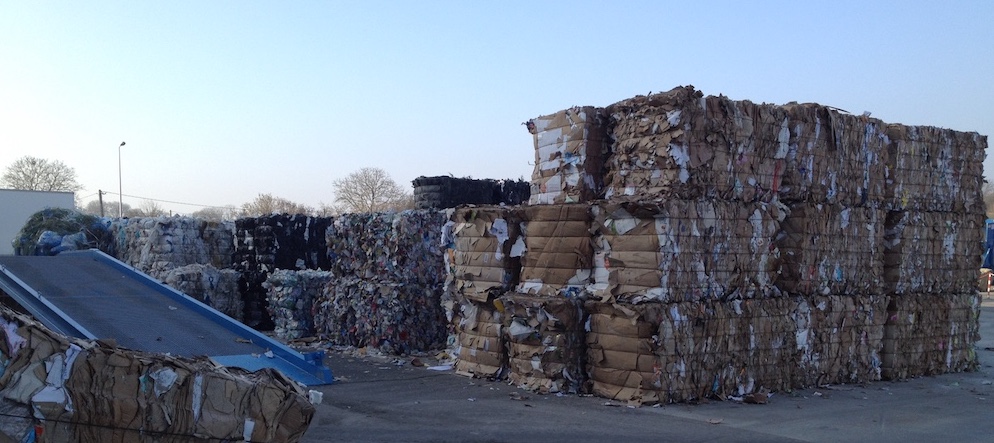 Head: Jean-Marc Benguigui
Ecological transition is moving towards a new economic and social model in response to major environmental issues: climate change, resource depletion, the accelerated loss of biodiversity and the multiplication of health and ecological risks. Thus, today's engineers have a duty to come up with and design new ways of consuming, producing, working and living together.
Objectives
To meet these environmental challenges, the objective of this option is to train managers and designers with four approaches that enable the development of concrete operational solutions: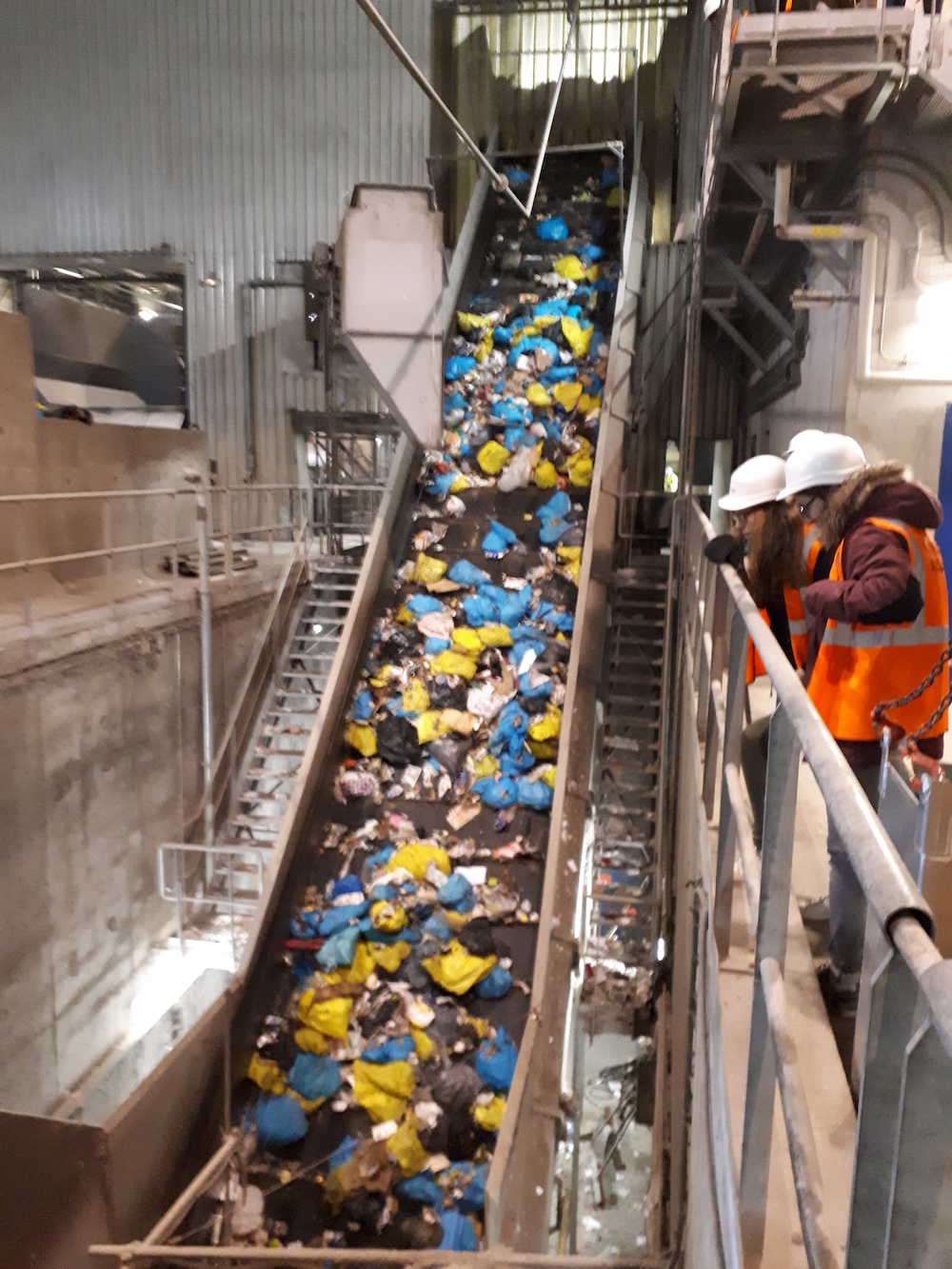 1. The circular economy
Make the move from a so-called linear economy to a virtuous circular model in order to produce goods and services that drastically reduce the consumption and waste of raw materials, the production of waste and the use of non-renewable energies.

2. Eco-design
Take account of the environment from the design phase of a good or service, and at all stages of its life cycle in order to reduce the harmful effects of climate change, depletion of the ozone layer, air and water pollution, toxicity and waste generation.

3. The regulatory framework and QHSE management
Understand and apply environmental law in order to accelerate the process of ecological transition. Set up the various Quality, Health, Safety and Environment (QHSE) management systems to introduce good practices in an organization.

4. Project management
Innovating, running cross-disciplinary projects and convincing stakeholders in order to succeed as a team with ecological transition requires the development of managerial and inter-personal skills.
Course Content
Circular Economy (33 hrs) Responsible purchasing, green logistics, industrial ecology, functional economy, responsible consumption, longer life, recycling, etc.
Eco-design: Reduce the carbon footprint and consider life cycle (33 hrs) Recycled materials and recycling processes, eco-innovation, regulations, tools and procedures, environmental impact assessment, life cycle analysis.
Regulatory framework and QHSE management (18 hrs) Environmental Law, Quality, Hygiene, Safety and Environment Management.
Project management (9 hrs) Managing a team and stakeholder relationships, drafting technical documents (specifications, overviews, meeting records, study report, ...) and project communication.
Industrial project (40 hrs) Put into practice the knowledge and skills acquired through industrial projects.
The teaching programme comprises lectures, company visits, speakers from industry, participatory workshops, case studies and industrial projects.
Sectors of activity
Eco-industries: equipment, depollution or recycling processes
Industrial companies: automotive, packaging, transport, plastics, IT, agribusiness, etc ...
Engineering companies
Technical design offices and innovative R&D technical centers
Local authorities
Employment prospects
Eco-design engineer (products or processes)
Environmental or QHSE Engineer
R&D engineer
Purchasing
Marketing
Project examples:
Eco-design of a mushroom farm
Life cycle analysis of organic farming
Carbon balance of a foundry
Comparative study of the carbon balance between a new and a renovated building
Management and recovery of multi-site waste from wooden crates
Circular economy on the inert waste from construction sites
Implementation of a self-diagnostic tool on the circular economy
Participation in the Sustainable Development Trophy board
Students' poster example: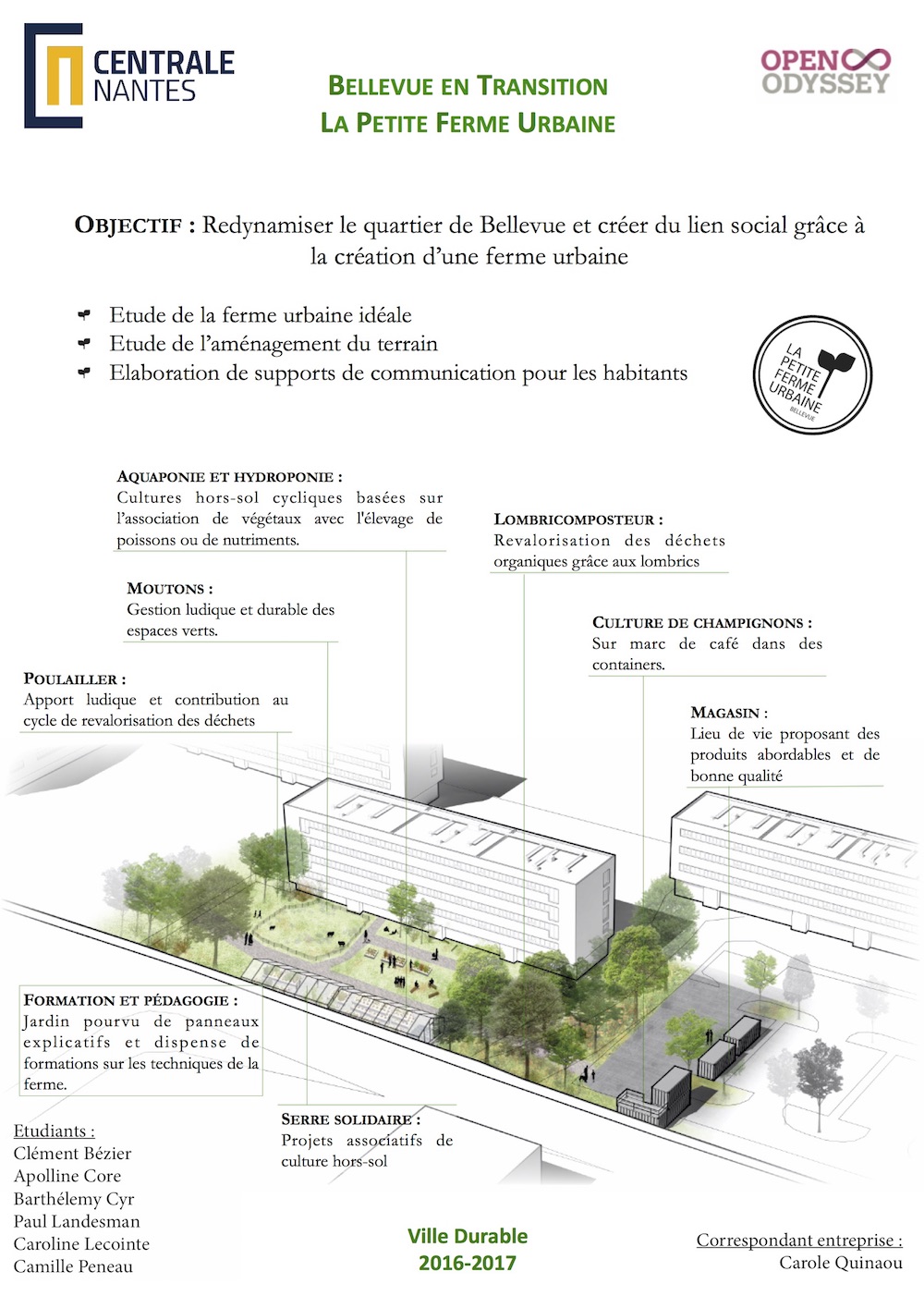 Internship examples:
Life cycle assessment of the environmental impact of current and future technical options for tyre design (MICHELIN)
Creation of a decision support tool: to define the optimum time to refurbish or dismantle material handling equipment (MANITOU)
'Cradle to Cradle' - a step towards the resource paradigm - application to building (EPEA)
Development of decision support tools for the development of anaerobic digestion (AKAJOULE)
Strategies for adaptating to climate change (ESO)
Consulting and assistance with project management in waste management (SAGE SERVICES)
Study of the parameters influencing the choice of sustainability of public infrastructure
(Polytechnique Montreal)
Inert waste from construction sites and the circular economy: Study of a recycling sector (Nantes Metropole)
Published on November 5, 2015
Updated on February 26, 2018
Apply as an international student