Engineering Programme Content
Year 1 (senior undergraduate year)
The first year is devoted to a common-core curriculum - a broad-based multi-disciplinary engineering training offering:
a wide-range of scientific, technical and technological courses and an industrial study project.
courses in modern languages, sports and leadership
strong emphasis on business sciences and social sciences
Years 2 and 3 (graduate years)
Build your training programme according to your career plan.
Students choose a
specialisation
in each of Years 2 and 3. With a choice of over 20 specialisations on offer this translates into over 400 possible course combinations. The specialisations focus on a technical discipline such as civil engineering or digital sciences for healthcare. In year 3 students also follow one of the
professional options
available, to hone in on a particular sector of activity or company function such as corporate finance or sustainable industry.
The "Centralien" skills framework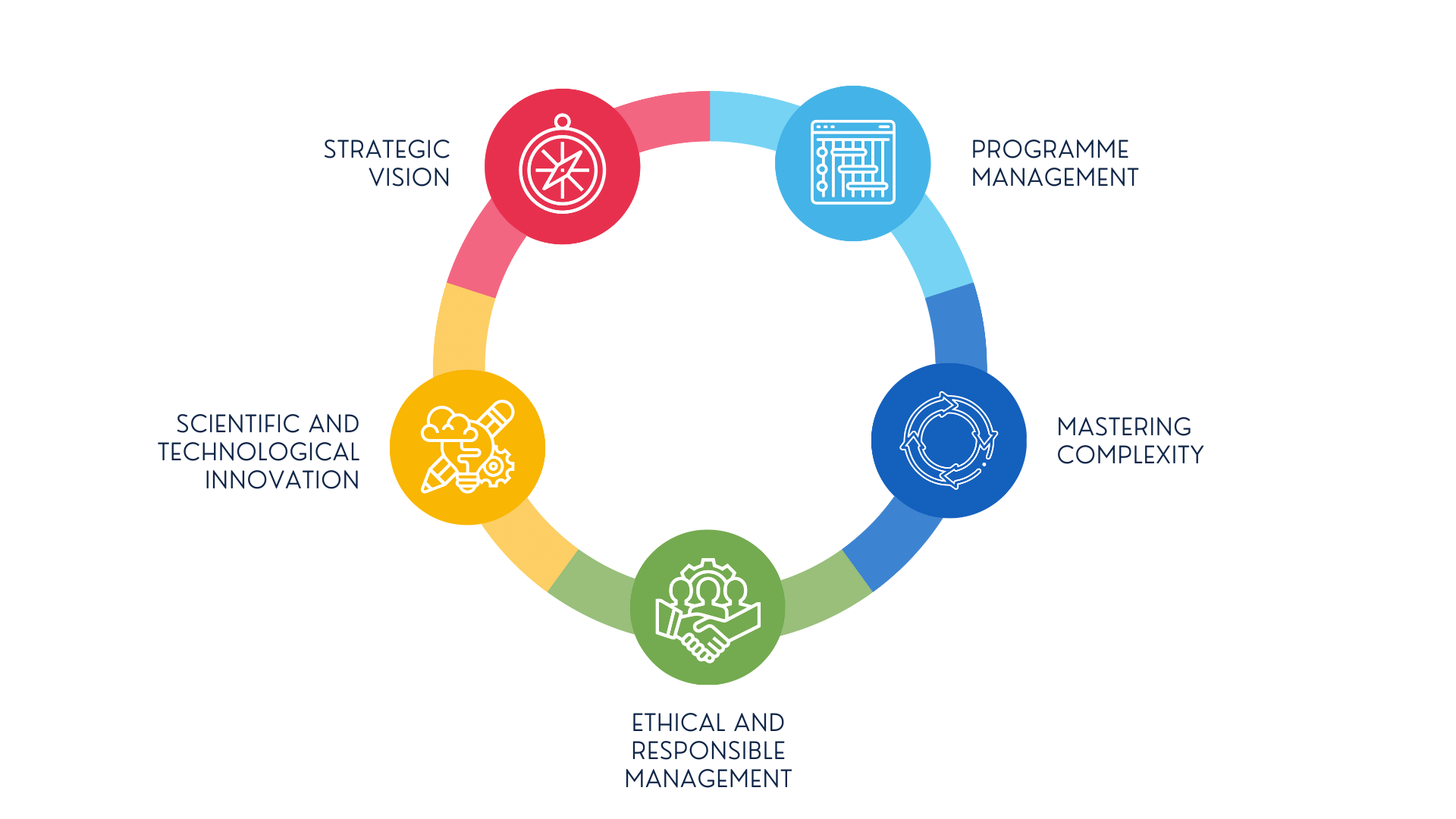 This framework based on five key skills is used throughout the Ecoles Centrale Group and was drawn up in consultation with experts from the business world. It is applied throughout the engineering programme curriculum, and follows a trajectory within which different levels of progression are defined. From the first year onwards, the acquisition of Centralien skills can be highlighted on the CV, LinkedIn profile, etc.
Published on March 15, 2017
Updated on March 21, 2023