TechforGood workshop tour at Centrale Nantes
The TechforGood tour is calling in at Centrale Nantes to meet students to share and raise awareness about how technological innovation can serve the public interest.
On April 23, 2019 from 10:15 To 12:15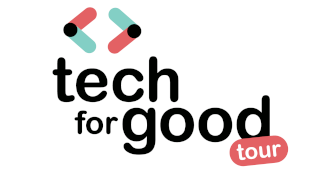 As part of the
Tech for Good Tour
, makesense and Latitudes meet with students to raise awareness about how technological innovation can serve the public general interest and to promote local action!
After an introduction on the social and cooperative economy and a Q&A with a 'Tech for Good' project leader, the students will work in groups in different workshop formats before discussing what they have learnt.
Programme:

Introduction to "Tech for Good" and testimony from local players in the Nantes area (~1h)
An idea generation workshop to come up with solutions blending technical challenge and social or environmental impact (~1h)
The workshop will take place on Tuesday 23rd April 2019 from 10.15 am to 12.15 pm in lecture theatre B008. 60 places.


What is the TechforGood Tour?
Tech For Good is a tour of France which aims to raise awareness about technological innovation to serve the public interest and promote action at a local level. Tech for Good brings together a number of companies and associations working towards achievement of the 17 United Nations SDGs (Sustainable Development Goals, 2030 Agenda for Sustainable Development).
Organisers:
makesense, international community of citizens, entrepreneurs and organizations working to solve social and environmental challenges
Latitudes combines "Tech for Good Explorers" - an innovative educational programme that is integrated into the teaching programme of partner engineering schools and universities - and "Tech for Good Enthusiasts" - a community of organizations and people who want to engage in the use of technology to serve the public interest, through concrete actions.
Published on April 10, 2019
Updated on April 10, 2019