Digital sciences for life sciences and healthcare

Head: Olivier Roux
Objectives
This specialisation offers a cutting-edge programme in the transdisciplinary field of digital science and technologies (information processing and communication) applied to life sciences and healthcare technology. Medicine, in particular, has moved into the Big Data' age with the ramping up of high speed data for diagnosis and therapy. It has become essential to develop methods to manage, visualise, integrate and secure data. Moreover, biotechnologies are expanding significantly in fields such as green chemistry, the use of bacteria for biofuel synthesis, soil decontamination, the development of new biomaterials.

This specialisation aims to raise student awareness of current topics in the bio-medical field and to demonstrate how it intersects with digital sciences and technologies with regard to data modelling, visualisation and management through involvement in cross-sector projects. This project work will be complemented by foundation courses in biology (cell biology, microbiology, immunology) and in formal methods (biological networks and data analysis).

Conferences and debates touching on societal issues (data security, genetics, ethics etc) will be organised to expand the students' horizons and complete the programme.
Course Content
Life Sciences:
Cellular biology
Immunology
Molecular biology, genetics, evolution
Life Sciences and Digital Sciences:
Bioinformatics and genomics: biotechnological revolutions and "big data"
Systems Biology: Discrete Modelling and Qualitative Analysis of Biological Networks
Systems Biology: Probabilistic Modelling and Quantitative Analysis of Biological Networks
Digital Sciences:

Operating Systems and Databases
Statistics and stochastic modeling
Physics and Biomechanics
Computational Surgery
Advanced Computer Science
Conference cycle:
Personalised medicine / Neurology / Physiology / Various conferences on pharmacology, plant biology, systemic and synthetic biology.
Project
:
Project performed in teams in a research lab on a topic mixing biology / health and informatics. Examples: microbiome, dynamic modelling of a cell, biology system modelling, genomics, epigenomics, immunoradiotherapy.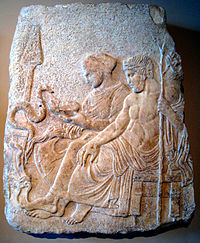 Project topics
Non-invasive methods to detect tumours
Dynamic modelling of cell processes
Visualisation and integration of genomic data
Mining metagenomic data, molecular screening
Cryptographic methods for securing biomedical data
Biomedical imaging (in collaboration with the Specialisation in Signals and Images).
Employment prospects
Pharmaceutical industry (drug design)
Hospital sector
Food industry
Key words
stroke, circadian clock, multiple myeloma, bioprinting, elastomers and human tissue, brain cancer, MRI, autism....
Find out more about
research projects
in the health sector at Centrale Nantes.
Published on March 30, 2016
Updated on November 28, 2017