Digital sciences for life sciences and healthcare


Head: Olivier Roux
Objectives
This specialisation offers a cutting-edge programme in the transdisciplinary field of digital science and technologies (information processing and communication) applied to life sciences and healthcare technology. Medicine, in particular, has moved into the Big Data' age with the ramping up of high speed data for diagnosis and therapy. It has become essential to develop methods to manage, visualise, integrate and secure data. Moreover, biotechnologies are expanding significantly in fields such as green chemistry, the use of bacteria for biofuel synthesis, soil decontamination, the development of new biomaterials.

This specialisation aims to raise student awareness of current topics in the bio-medical field and to demonstrate how it intersects with digital sciences and technologies with regard to data modelling, visualisation and management through involvement in cross-sector projects. This project work will be complemented by foundation courses in biology (cell biology, microbiology, immunology) and in formal methods (biological networks and data analysis).

Conferences and debates touching on societal issues (data security, genetics, ethics etc) will be organised to expand the students' horizons and complete the programme.
Course Content
Life Sciences:

Cellular Biology
Immunology
Molecular Biology, Genetics, Evolution
Neurology and Physiology

Life Sciences and Digital Sciences:

Bioinformatics, Genomics and "Big Data"
Systems Biology: Discrete Modelling and Qualitative Analysis of Biological Networks
Systems Biology: Probabilistic Modelling and Quantitative Analysis of Biological Networks

Digital Sciences:

Operating Systems and Databases
Statistics and Machine Learning
Computational Surgery
Advanced Informatics

Seminars / conference cycle
Project
Examples of Previous Projects
Microbial Synthetic Biology for Human Health (Analysis of microbial communities in the gut by using Multi-criteria constraint based methods. Promoting the use of probiotic therapies via optimization based-protocols (LS2N/COMBI, UMR 6004, Nantes)
Contribution on learning time series data and analysis of dynamic models for participation in the DREAM11 Challenge (LS2N/MeForBio, UMR 6004, Nantes)
Kinetic descriptions of the theory of evolution (ICI, Nantes)
Single cell approach in cancer genomics and epigenomics: from cellular microfluidic purification to bioinformatics data analysis (CRCINA, UMR_S 1232, Nantes)
Marker imputation in genetics or the move from the lab to 'in silico' (ITUN - CRTI - UMR Inserm 1064 – Nantes University Hospital)
Image registration for two types of acquisition mode: fluorescence and beta-type radioactive imaging (SFR Santé François Bonamy UMS 3556 IRS-UN, Nantes)
Machine Learning research on the automation of dermoscopic image recognition (Nantes University Hospital)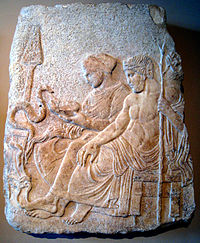 Examples of Previous Internships
Differentiation of T1 and T2 breast tumours by DNA methylation markers based on whole-genome bisulfite sequencing (CEA, Paris)
Reduced order modelling for flexible prosthetic robots (University of Saragossa, Spain)
Study of the long-term variability of DNA methylation (at the genome level) (INSERM, Lyon)
Analysis of large-scale multi-dimensional genetic data (Institut Pasteur, Paris)
Testing optimal control models of human saccadic eye movements (Radboud UMC, Nijmegen, Netherlands)
Implementation of a protocol for a new skin imaging method (Laboratoire Clarins, Paris)
Test the hypothesis of background genetic variation being a contributor to the off-target effects of CRISPR (Cancer Research UK, Cambridge Institute, UK)
CNV detection from targeted sequencing data (Assistance Publique - Hôpitaux de Paris)
Flow/mass cytometry and next-gen sequencing analysis (CLIP Laboratory, Prague, Czech Republic)
Development and optimization of a compressed-sensing reconstruction algorithm to accelerate the acquisition of MRI images. Application for the detection of metastases. (CRMSB CNRS, Bordeaux)
Simulation and study of neurons and their networks (CNRS, Lille)
The role of normal and cancer RNA levels in the causation of colorectal cancer (Roslin Institute, Edinburgh, UK).
Contraction of metabolic networks (Freie Universität Berlin, Germany)
Multiplex PCR reaction modelling (bioMérieux, Marcy l'Etoile).
Industry sectors
Biomedical engineering and therapeutic bioengineering
Pharmaceutical industry, chemicals and cosmetics
Bioinformatics platforms
Bio-technological development
Data Sciences
Bio-statistics
Health and digital research
Innovation in environment and energy
Published on March 30, 2016
Updated on November 19, 2020