Engineering and digital sciences for art, culture and heritage
Head: Florent Laroche

Discover how Human Sciences and Engineering Sciences come together: through methods, tools and languages... Discover the worlds of art and entertainment, history, heritage and archaeology all from an engineering perspective. A real change of focus in the engineering curriculum ...
Objectives - learning to work together
The engineer where he/she is least expected: a change of focus in the engineering curriculum;
Discover the world of art and entertainment from an engineering perspective;
Discover history, heritage and archaeology from an engineering perspective;
How to combine human sciences and engineering sciences: methods, tools, languages etc.
Skills developed
Acquire a common professional framework in the field of digital culture (tools, method, epistemology...), and
Develop key skills in the Centrale Nantes skills reference framework: 'Business and innovation' and 'design and implementation of transdisciplinary projects'.
Teaching methods
An interdisciplinary approach is deployed through the creation of interdisciplinary teams: Centrale Nantes, Faculty of Arts, Fine Arts College etc. The course is not about creating new technology and / or start-ups in the digital age, but rather understanding the other disciplines to allow for better integration into the fields of art, culture and heritage.
Technical topics covered include digital archaeology, virtual reality, user experience, museography, heritage expertise, 3D scanning, Text Encoding Initiative etc.
Training through business methodology, managing cultural projects, external speakers, project-based learning
Courses taught in conjunction with partner schools and laboratories:

Master in "Mediation, expertise and cultural development" - double degree programme taught by Nantes Fine Arts School and the University of Nantes (history / sociology / information-communication / languages)
Seminar with the François Viète Center for the History of Science and Technology - weekly

Institutional and industrial partners: University of Nantes, Loire-Atlantique, Voyage à Nantes, Stereolux, MG Design, 100 million pixels, liber-D, AMG Fechoz, Museums, RMN, MSH etc.
Planned visits to cultural sites: Arc'Antique laboratory, Nantes history museum, Nantes theatre, Stereolux, Scopitone, Cie La Machine etc.
External speakers: theatre engineer, stage show project engineer, instrument-maker engineer, photographer engineer etc.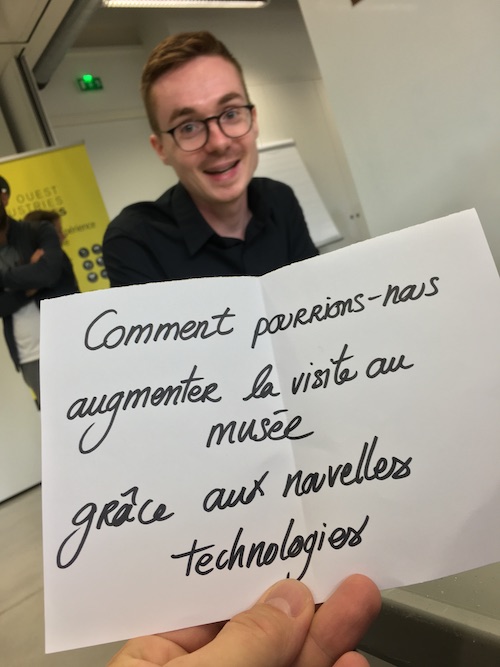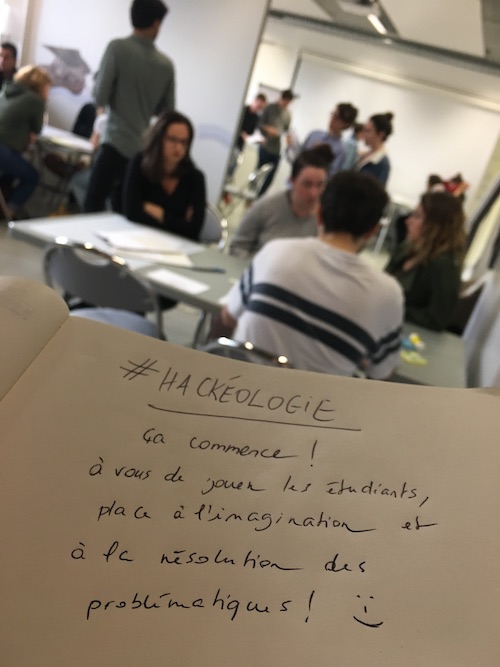 Practical aspects
20 students maximum, Master level
96 teaching hours
40 project hours
Location: Centrale Nantes campus or offsite depending on the interventions (MSH, Beaux-Arts etc)
NB courses are taught in French.
Sectors of activity and employment prospects
Cultural institutions: museums, theatres
Research laboratories
Production or engineering companies
Private companies specializing in media or heritage
What our graduates say
The INPACT option confirmed my career plans and allowed me to continue my studies in the cultural field. After further training in cultural management, I now work at the Philharmonie de Paris in the production of a permanent exhibition around music for primary school children. I now combine engineering, culture and music for young people, fields which I love and which motivate me on a daily basis. Antoine C., class of 2019

I was one of the first group of students given the opportunity to join the INPACT option when it opened at Centrale Nantes in 2017-2018. Thanks to this course, I chose a career in digital mediation. After 18 months creating educational digital resources in a company, I decided to resume my studies in order to prepare a thesis on scientific theatre.
Zoé B., class of 2018

Published on June 9, 2017
Updated on August 25, 2020